The best way to learn English is to live in English spoken country. And Philippines is one of the best chooses to go for studying English in Asia. This article summed up the list of top 10 English Schools in Cebu for non-English native speaking students (including foriegners). Usually these schools combine dormitory, classrooms, cafeteria, sports facilities so students will feel like living in an English spoken community. And the tuition fee is also fair enough to students. Some schools even have outdoor experiencing classes in Cebu city.
* Teachers from these English language learning centers or academies usually have been trained to speak English with ascents corrected. Either in British English ascents or in American English ascents.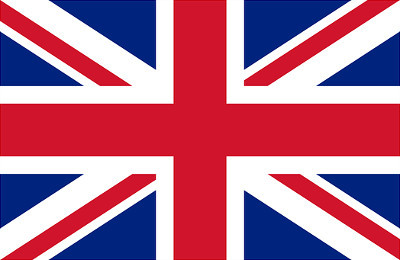 * Usually the learning centers are located in buildings.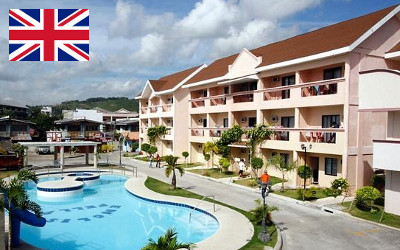 * Most of English learning centers are located at suburbs area.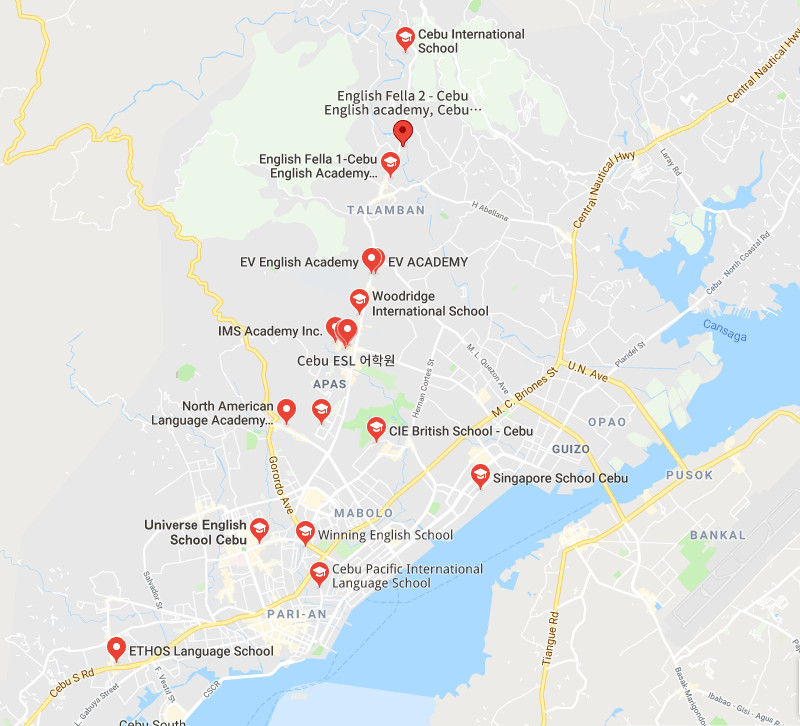 Top 10 English Schools in Cebu:

* English Fella - Cebu English academy, Cebu English language school
English Fella 2
https://englishfella.com/

ENGLISH FELLA 1ST CAMPUS
Sitio Highway 11, Talamban, Cebu, Philippines
Tel : (+63) 32-343-3902~2
Fax: (+63) 32-343-3871

ENGLISH FELLA 2ND CAMPUS
Tigbao, Talamban, Cebu, Philippines
Tel : (+63) 32-344-0881
Fax: (+63) 32-344-0419



* EV English Academy
http://www.evenglish.com/

Address: Nasipit 6000, Cebu City, Cebu,
+63 32 505 3201
+63 (032) 384.4755

South Korea

서초동 1330-16
나산스위트오피스

Tel: +82 (0)2.582.6730
Fax: +82 (0)2. 6008.5797
Email: This email address is being protected from spambots. You need JavaScript enabled to view it.



* ETHOS Language School
https://ethos.ph/

Address: C.C. Regis Building, Corner, Eucalyptus St, Cebu City, Cebu, Philippines

TEL: +63 943 496 0567




* CIE British School - Cebu
https://cie.edu/en/

CEBU CITY
CIE Campus, 168 President Magsaysay Street, Kasambagan,
Cebu City 6000, Philippines
+63.32.233.2500
+63.32.233.2577
+63.32.233.2522


MAKATI CITY
CIE Gold Tower 107 Dolmar, Palanca Street Legaspi Village,
Makati City 1229, Philippines
+63.2.812.0909
+63.2.750.4555


TACLOBAN CITY
CIE Campus, Maharlika Highway, Barangay Abucay,
Tacloban City 6500, Philippines
+63.53.325.5211
+63.53.523.1265



* Universe English School Cebu
http://universe-cebu.jp/

Address: 90 General Maxilom Ave, Cebu City, 6000 Cebu, Philippines
TEL: +63 32 260 2756



* QQ English
http://www.qqeng.net/

Address: 8th Floor Skyrise4, Cebu IT Park, Apas, Cebu City, Philippines 6000
Address: V. Padriga St, Cebu City, Cebu, Philippines

Email: This email address is being protected from spambots. You need JavaScript enabled to view it.



* North American Language Academy (NALA)
http://www.nalacebu.com/

Address: 935k Salinas Dr, cor Edison St. Lahug, Cebu City, Philippines
(Parking at JCA pizza- next to Jackona Internet Cafe)

TEL: +63 32 232 1353
TEL: +63-942-201-0046
Email: This email address is being protected from spambots. You need JavaScript enabled to view it.



* Winning English School
https://winningenglishschool.com/

Address: 129 General Echavez St, Cebu City, Cebu, Philippines

TEL: +63-(032)-3165917
Email: This email address is being protected from spambots. You need JavaScript enabled to view it.




* CPILS Academy - Cebu Pacific International Language School
http://www.cpils.com/new/en/

Address: M. J. Cuenco Ave, Cebu City, 6000 Cebu, Philippines
TEL: +63 32 233 3232

CPILS(Center for Premier International Language Studies)
Email: This email address is being protected from spambots. You need JavaScript enabled to view it.

Cebu Center:
Address: Benedicto Bldg., M.J. Cuenco Ave., Cebu City, Philippines 6000/
Tel: +63-32-416-7637
Tel: +63-32-416-7638

Korea Office:
Address: 99, Seochojungang-ro, Seocho-gu, Seoul, Republic of Korea
Tel: +82-2-592-4747
Fax: +82-2-596-7400



* CET - Cebu ESL and Travel,Inc
http://www.cet-cebuesl.com/

Address: Maroo Building, 888 Paseo Saturnino, Cebu City, Cebu, Philippines
TEL: +63 32 405 0184




* Cebu International School
https://cis.edu.ph/

Address: Pit-os, Cebu City 6000, Philippines

Tel: +63 (32) 261 0247
Fax: +63 (32) 261 0247 ext. 217




* IMS Academy Inc.
https://en.ims7.com/

Address: Maria Luisa, Paseo Saturnino Street, Cebu City, 6000 Cebu, Philippines

TEL: +63 945 821 0191
E-mail: This email address is being protected from spambots. You need JavaScript enabled to view it.
Facebook: https://www.facebook.com/IMS-Academy-CEBU-1955717331388314/




* Singapore School Cebu
http://www.singaporeschoolcebu.com/

Address: Zuellig Avenue, North Reclamation Area,
F.E. Zuellig Ave, Mandaue City, 6014 Cebu, Philippines
TEL: +63 32 236 5772
Mobile: (+63) 917-8333-772



* One to One English
http://www.onetooneenglish.com/

Address: One Paseo Cebu, Paseo Saturnino, Cebu City, 6000 Cebu, Philippines
TEL: +63 32 254 0701




* Woodridge International School
http://wis.edu.ph/

Address: Gov. Cuenco Ave, Cebu City, 6000 Cebu, Philippines
TEL: +63 32 345 9813

Facebook: https://www.facebook.com/Woodridge-International-School-229549564077216/




* Athenaeum International School
http://athenaeum.edu.ph/

Address: Lower ground floor, Asian College of Technology,
P. Del Rosario Cor, Leon Kilat St, Cebu City, 6000 Cebu, Philippines
TEL: +63 32 238 2382

Facebook: https://www.facebook.com/athenaeuminternationalschool




* Cebu International Academy (CIA)
http://www.cebucia.com/

Address: 881 A. S. Fortuna St, Mandaue City, 6014 Cebu, Philippines
TEL: +63 32 421 1053




* Idea Academia
https://ideaeducation.net/

Address:
IDEA Education Admin office,16F GAGFA IT TOWER, Panagdait, Mabolo, Cebu City, CEBU 6000

Address: F. Cabahug St, Cebu City, Cebu, Philippines

Phone: +63-(0)-32.253.8741

Business Hours: 8:00am-6:00pm Monday-Friday




* JRooz IELTS Review Center Cebu
http://www.jroozreview.com

Address: Metrobank Plaza Building, 16th Floor, Fuente-Osmeña Blvd, Cebu City, 6000 Cebu, Philippines

TEL: +63 32 236 6726
TEL: +63 32 266 2822
Mobile Numbers: 09193133916, 09754597663
Email: This email address is being protected from spambots. You need JavaScript enabled to view it.



* 3D Academy - 3D UNIVERSAL ENGLISH INSTITUTE INC..
http://3d-universal.com/en/

School Address: 2F Hotel La Nivel, JY Square, Lahug, Cebu City, 6000, Philippines
TEL: +63-32-231-7989 , +63-32-231-7976
Email: This email address is being protected from spambots. You need JavaScript enabled to view it.




* Bright Academy
http://www.brightacademy.edu.ph/

Address: Gov. M. Cuenco Ave, Cebu City, Cebu, Philippines
TEL: +63 32 416 1500

Facebook: https://www.facebook.com/BrightAcademyCebuOfficial/




* Cebu Pelis Institute (CPI)
https://www.facebook.com/cebucpi

Address: Holy Family road, Nivel Hills, Cebu City 6000, Philippines
TEL: +63 32 414 1784, +63 32 418 4356




* Philinter Center for English Language, Inc.
http://philinter.com/en/

Address: Philinter Academy Mustang, Ceniza St, Lapu-Lapu City, 6015 Cebu, Philippines
TEL: +63 32 340 7453





* IDEA CEBU
https://ideaeducation.net/

Address: Lalawigan ng Cebu, Mandaue, A-218 City Time Square2, Mantawi International Drive

Address:
IDEA Education Admin office,16F GAGFA IT TOWER, Panagdait, Mabolo, Cebu City, CEBU 6000

Phone: +63-(0)-32.253.8741
Business Hours: 8:00am-6:00pm Monday-Friday




* TARGET GLOBAL ENGLISH ACADEMY
http://target-english.org/

Address: #8 St Michael Rd, Cebu City, 6000 Cebu, Philippines
TEL: +63 32 344 2284

Facebook: https://www.facebook.com/TargetGlobalEnglishAcademy/





* SMEAG Global Education - SMEAG Philippines Training Center
http://www.smenglish.com/en/

Seoul Branch     3F IN&IN Building, 52, 78-gil,Seocho-daero, Seocho-gu, Seoul, Korea ( TEL. 82-2-586-8677 / FAX. 82-2-586-8681 )

Busan Branch     302 Myeong-sun Heights, 29-2, Myeongjang-dong, Dongrae-gu, Busan, Korea ( TEL. 82-70-8628-8677 / FAX. 82-51-711-7322 )

1st. Campus     Sparta Campus New Frontier, Mabolo, Cebu 6000, Philippines ( TEL. 82-70-7500-9949 / 63-32-383-9416 )

2nd. Campus     2815, S.Cabahug St. cor, F.Gochan St., Mabolo, Cebu City, Philippines ( TEL. 82-70-7500-9948 / 63-32-231-6077 )

3rd. Campus     Emillio Osmena cor., Bataan St., Guadalupe, Cebu City, Cebu 6000, Philippines (TEL. 82-70-8637-8688 / 63-32-520-9208)

4th. Campus     Sitio Macapul Barangay San Roque Bamban, Tarlac, Philippines(TEL. 070-4012-7601)




* ZA English Academy
https://www.za-english.com/?page_id=9392

Address: ZA Building, Ramon Magsaysay Ext, Cebu City, Cebu, Philippines


【ZA English Academy UV campus】 G&G Suites,UV Banilad Campus,Gullas Medical Compound, Cebu city,6000,Philippines
Philippines TEL: +63-32-383-4445
Monday to Friday 8:30am to 6pm


【ZA English Academy Mabolo campus】Magsaysay Extension, Kasambagan, Mabolo,Cebu city,6000,Philippines
Philippines TEL: +63 32-384-6917
Monday to Friday 8:30am to 6pm


【Head Office】 〒290-0064 Higashigosho6-10, Ichihara-shi, Chiba, 290-0064, Japan

TEL: 0436-41-5679
E-mail: This email address is being protected from spambots. You need JavaScript enabled to view it.
Monday to Friday 10am to 7pm


Facebook: https://www.facebook.com/ZaEnglish/




* Gateway English School
https://cebugateway.net/

Address: 727 A. S. Fortuna St, Mandaue City, Cebu, Philippines
TEL: +81 745-44-9915




* CIJ Classic
Cebu Inter Knowledge Journey Academy
Cebu International Junior School Inc.
http://www.cijacademy.com/academy/

Address: Tancor Residential Suites, Abad Santos St., Villa Aurora Village, Kasambagan, Cebu City 6000, Philippines.
TEL: +63-32-236-3345




* CIJ Sparta
http://www.cijacademy.com/academy/

Address: Lalawigan ng Cebu, Bayan ng Liloan, 08-302 PUROK Mabini, 6002, Cebu City, Philippines

TEL: +63 32 424 1299



* Bayside English Cebu
https://bayside-english.com/

Address: Agus, Lapu-Lapu, Cebu City 6015, Philippines
TEL: +63 32 236 0428

https://www.facebook.com/Bayside.English.Cebu/

* South Speak English Institute Inc. ( Souspeak サウスピーク)
https://souspeak.com/

Address: 4F Winland Tower II, Juana Osmeña Extension Road, Cebu City, 6000 Cebu, Philippines
TEL: +63 32 416 4522





* GLANT English Academy
Glant ESL Academy
https://eduglantcebu.wixsite.com/glant-english

Address: Floremer subdivision, A. S. Fortuna St, Mandaue City, Cebu, Philippines
TEL: +63 32 238 6925
Mobile: Mr.Susoo   +63-917-767-1311, +63-32-361-3048




* CEVAS Cebu - IELTS Language School Review Center
https://www.cevasphilippines.com/

Address: JRDC Building, 1st Floor, Osmeña Blvd, Cebu City, 6000 Cebu, Philippines
TEL: +63 917 139 7626

Facebook: https://www.facebook.com/cevasieltsreviewcenterlanguageschool/





* Cebu American English Academy
https://caea.business.site/

Address: Don Jose Avila St, Cebu City, 6000 Cebu, Philippines
TEL: +81 50-5539-0815





* Newtype International Language School (Cebu)
http://en.nilsph.com/

Phone : (+63) 32-479-9300
E-mail : This email address is being protected from spambots. You need JavaScript enabled to view it.

Address: Unit 714 TGU Tower Asiatown I.T Park Lahug
Lahug, Cebu City, Philippines

Facebook: https://www.facebook.com/nilsphglobal/




* Cebu Languages ESL School- English Study Center- IELTS- TOEIC- Business English- Tour Philippines
http://cebulanguages.com/

Address: Hadsan Cove Resort, Agus, Lapu-Lapu City, 6015 Cebu, 菲律賓
TEL: +63 917 501 3286




* Story Share English School - ストーリーシェア 英語学校&ゲストハウス 日本語完全禁止校舎
http://www.storyshare.jp/

Address: 28 Emilio Osmeña St, Cebu City, 6000 Cebu, Philippines
TEL: +63 32 419 1898





* ITTI - International TEFL Training Institute Philippines
https://ittiphilippines.business.site/

Address: 3/F Ranulfo Lim Building, F. Ramos St, Cebu City, 6000 Cebu, Philippines
TEL: +63 966 874 1896




* Zen English
https://zen-english.jp/

Address: 11 Wilson St, Lahug, Cebu City, 6000 Cebu, Philippines
TEL: +63-32-236-2027
Email: This email address is being protected from spambots. You need JavaScript enabled to view it.

Facebook: https://www.facebook.com/zenenglisheducation/




* OMGE Global English Academy Inc.
http://www.omgenglish.com/

Address: 90 F. Ramos Street, Cebu City, 6000 Cebu, Philippines

TEL: +63 32 412 0822
TEL: +63-32-516-3354
Email: This email address is being protected from spambots. You need JavaScript enabled to view it.




* Cebu Globalization ESL Center Banilad Inc Campus
http://www.cebucg.com/english/

Address: Paseo Saturnino, Cebu City, Cebu, Philippines
TEL: +63 32 234 3267

Phiippines: 1951-A-1, ULDOG, Cansojong, Talisay City, Cebu, Philippines
TEL: +63-32-238-3296, 010-7555-3389
Korea: 401 Deail Bld, #1329-9 Seocho-Dong, Seocho-Gu, Seoul, Korea
TEL: +82-2-532-0302
FAX: +82-2-6677-8474
Email: This email address is being protected from spambots. You need JavaScript enabled to view it.



* Cebu English Academy (CEA)
http://cea.asia/

Address: La Casita Bldg, F Cabahug St, North Reclamation Area, Mabolo,
Cebu city, Philippines
30 minutes to Cebu Airport, 3~5 minutes to SM Shopping mall
空港から30分・SMモール徒歩3~5分
Email: This email address is being protected from spambots. You need JavaScript enabled to view it.
TEL: +81 50-5587-0723  (Japan)
TEL: +81 50-5856-4801  (Japan)
TEL: +63 32-260-2263   (Cebu)




* CELLA English Language Learning Academy
http://www.bestcella.com/index_en.asp (in English)

서울특별시 강남구 강남대로 578 (논현동) 2층
전화 02-594-3438 / 이메일 This email address is being protected from spambots. You need JavaScript enabled to view it. / 카카오톡 bestcella
JDN Square, P.Remedio Street, Banilad, Mandaue City, Cebu 6014 Philippines
Tel 032-520-6772 / E-mail This email address is being protected from spambots. You need JavaScript enabled to view it. / Skype live:bestcella


http://cellaenglish.com/ (in Korean)
대표자 : 김양희
대표번호 : +82-2-594-3438
사업자등록번호 : 688-47-00222
개인정보보호책임자 : 김양희(This email address is being protected from spambots. You need JavaScript enabled to view it.)

Address: JDN Square, P.Remedio Street, Banilad, Mandaue City, Cebu 6014 Philippines
Tel : +63-32-520-6772
Skype live:bestcella