Wanna take a break out of the town ? Then Anilao in Mabini Batangas province is the right place to go. This time we stayed in Anilao Outrigger Resort over night and to took snorkeling and diving at nearby islands and sea area in Mabini Batangas. Let's have a look !
Park your car beside the big sign board of Anilao Outrigger Resort at National Highway of Batangas.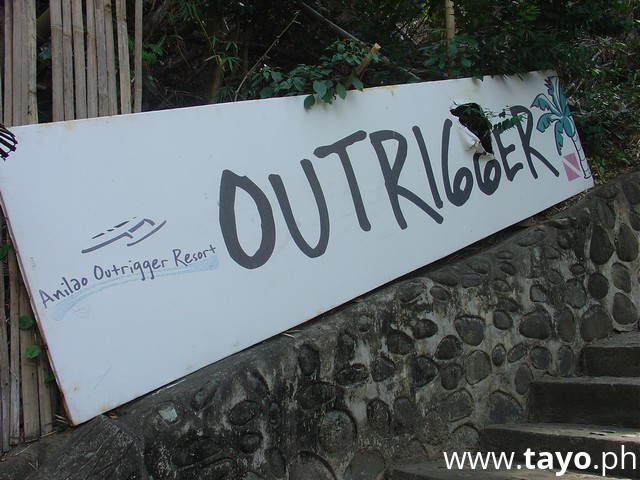 And follow the stairs to the resort.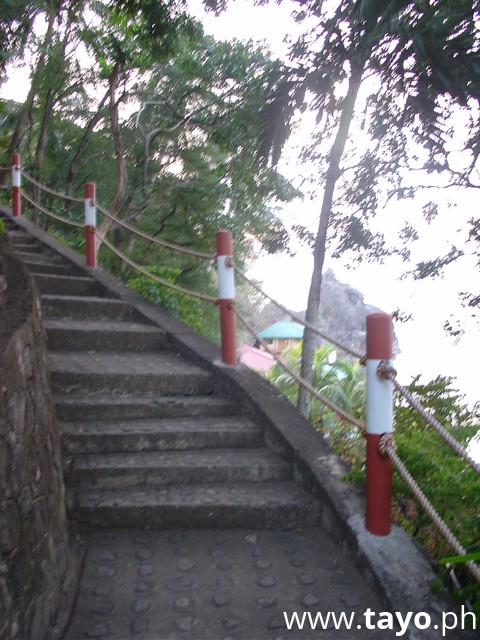 Anilao Outrigger Resort is located at the seaside of Solo, Mabini, Batangas Province.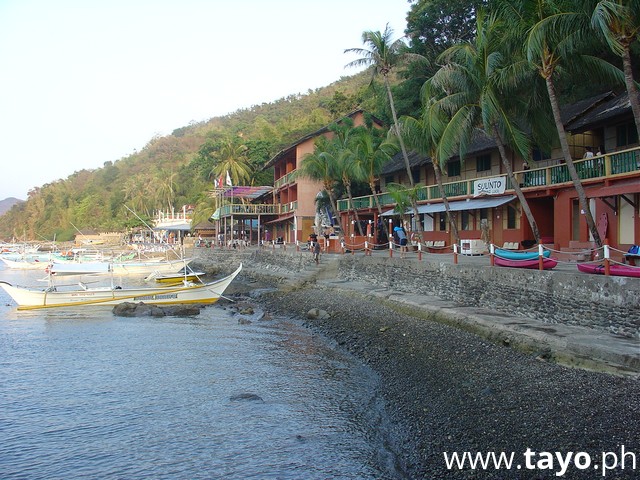 With coconut trees at the resort.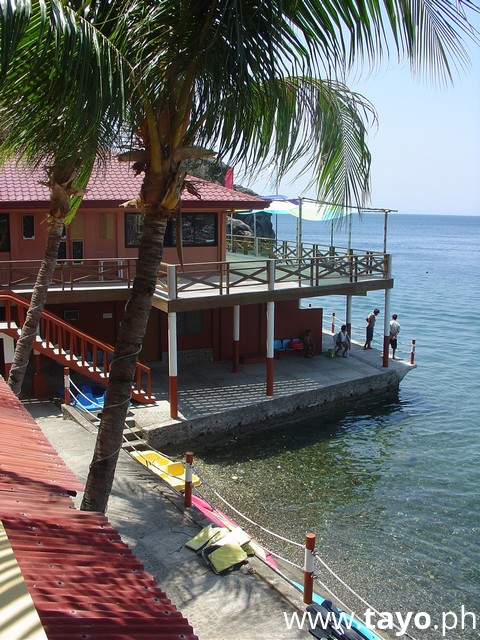 Bamboo rooms at the second floor.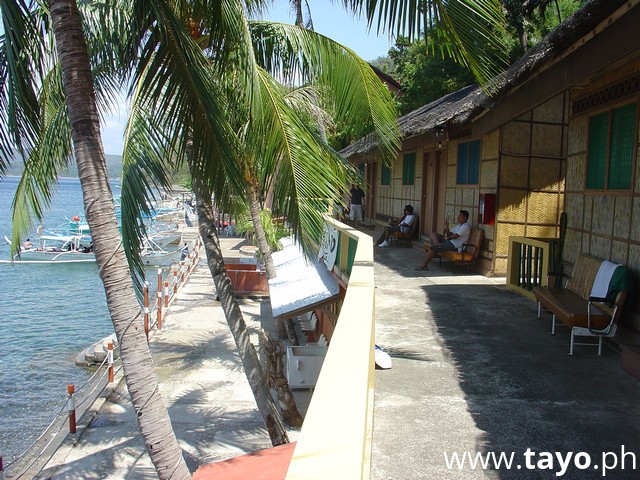 Swimming pool at the side along the sea shore.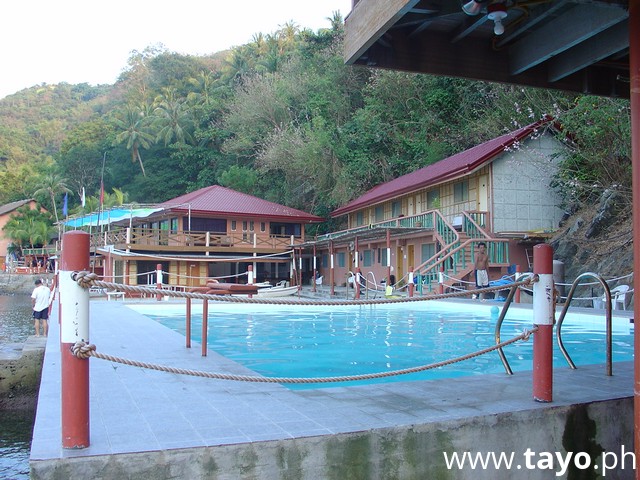 Dining platform has a good view!  Buena vista !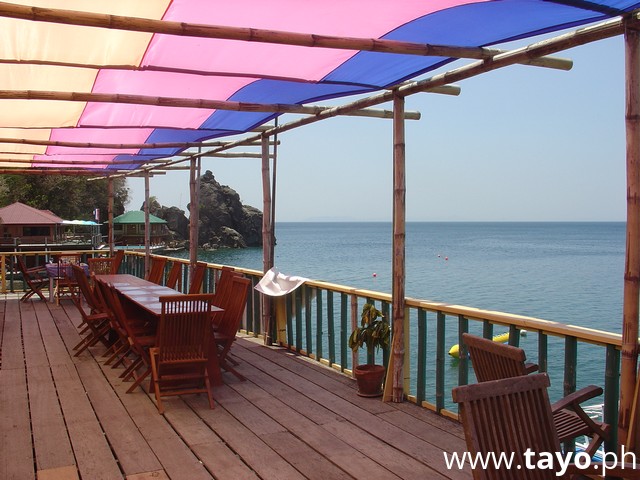 Wonderful breakfast #1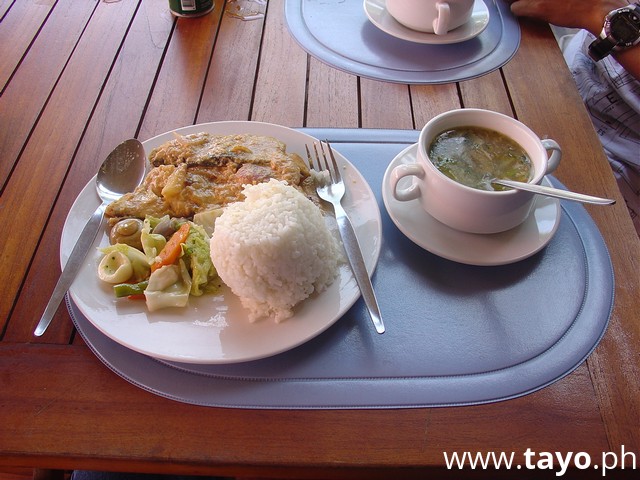 Delicious breakfast #2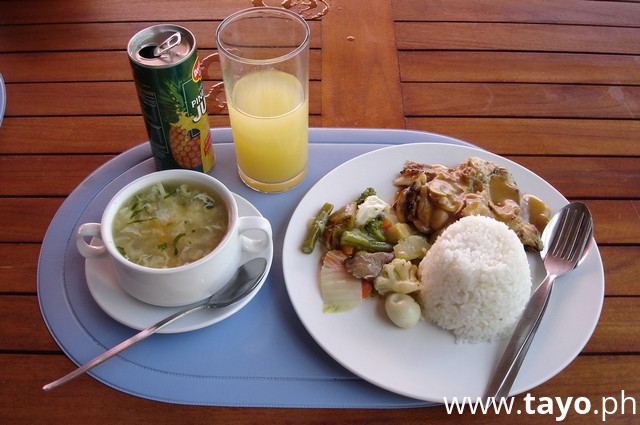 A quiet and smooth morning...
Boat owners are waiting for their guests for snorkeling and diving.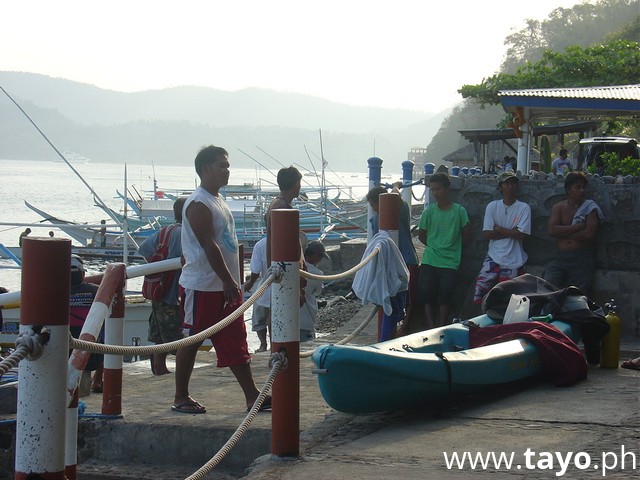 Bright sun light, blue ocean and blue sky.
Bangka and boat driver is waiting.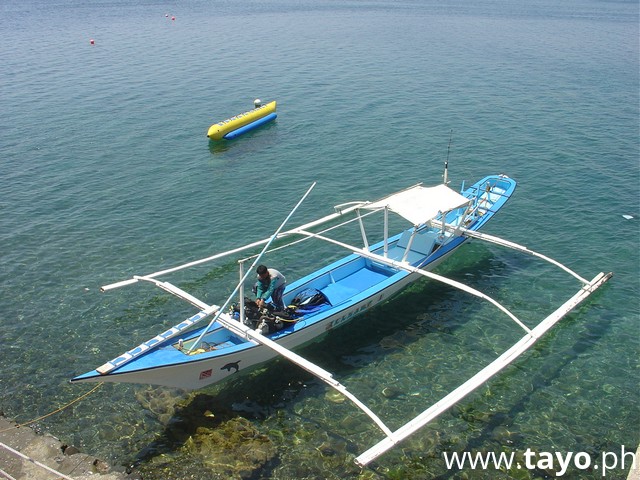 A attractions map of Anilao area and nearby islands.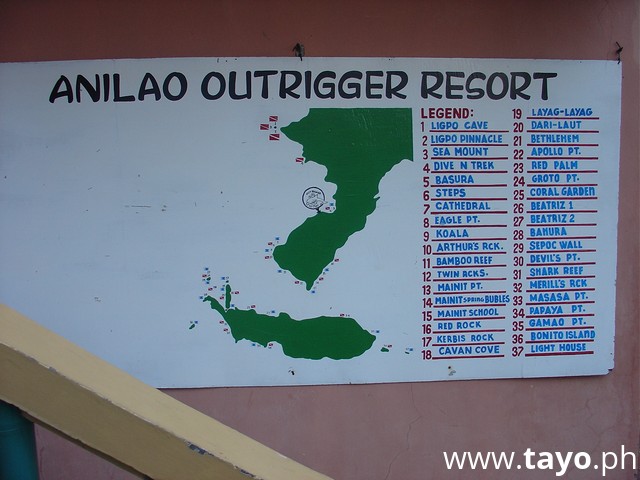 Leaving now and approaching to diving spots.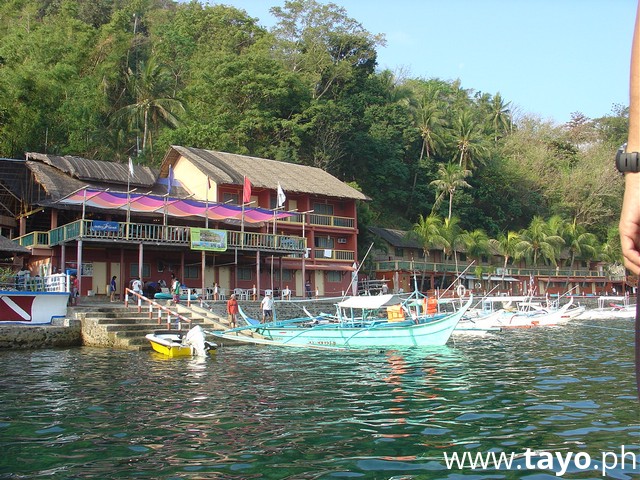 kids on the rocks.
A tourist kayating that boat.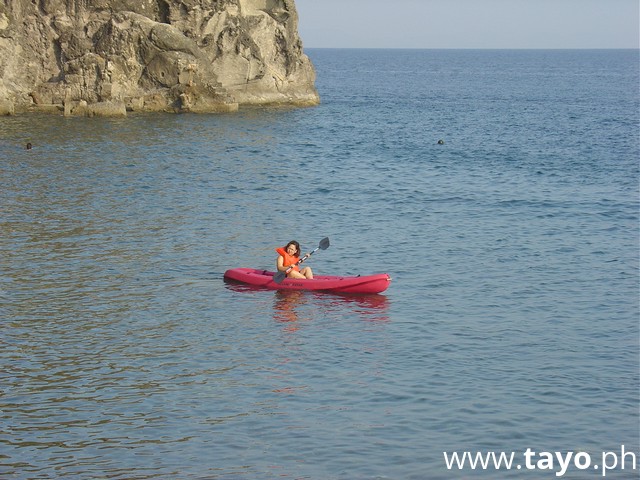 Very beautiful fish village.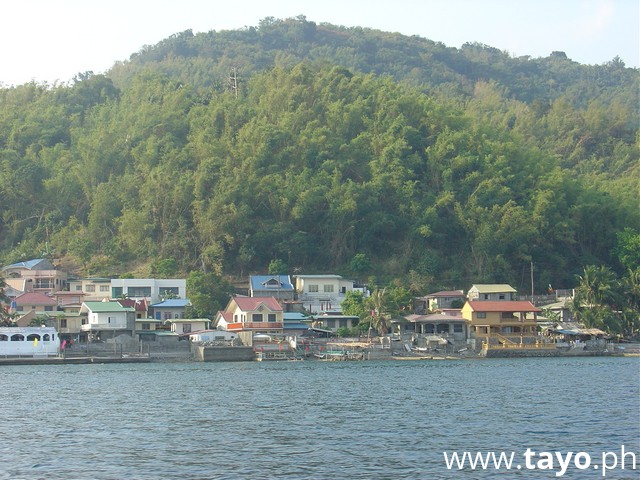 The Mabini Peninsula on the sight.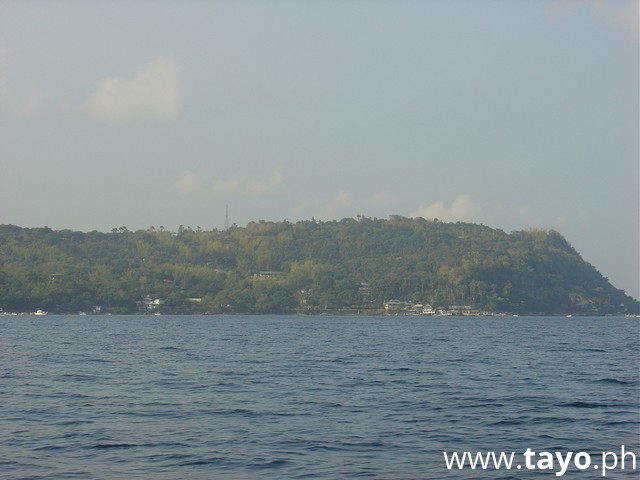 A small island ahead for diving.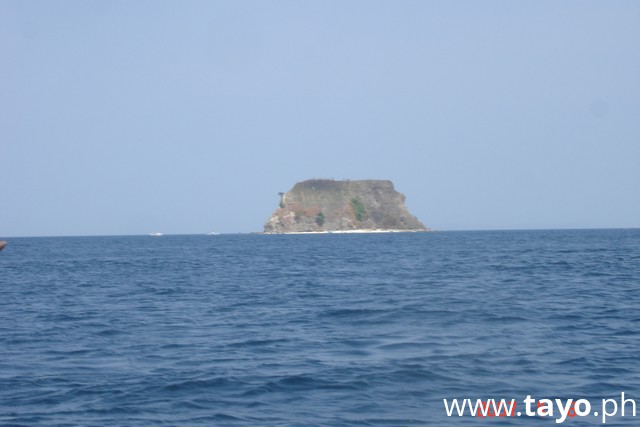 Pack your diving equipments.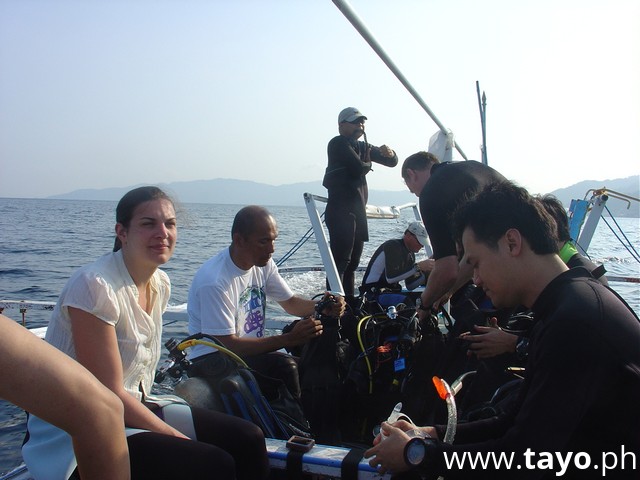 oxygen tanks.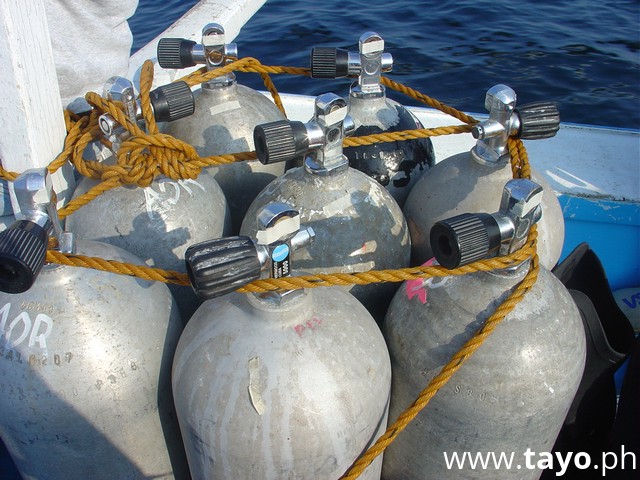 Destination is near... soon to arrive...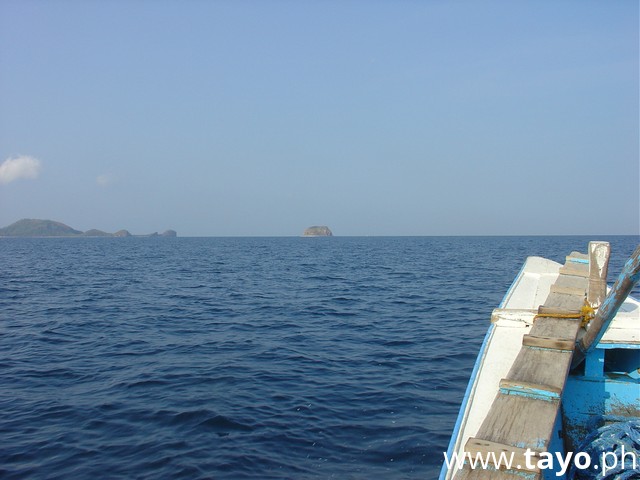 Ready ?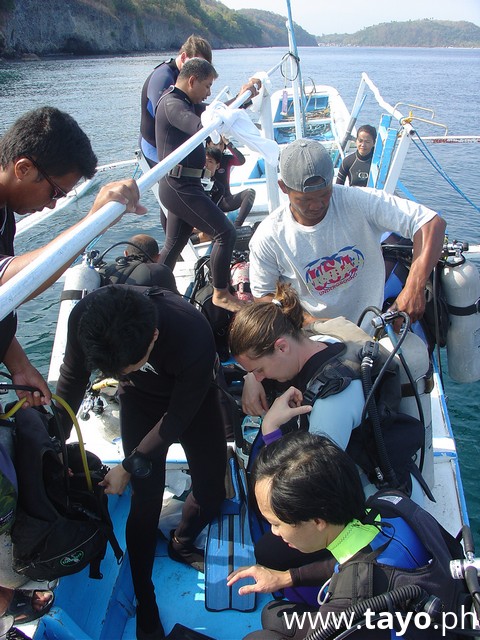 Go !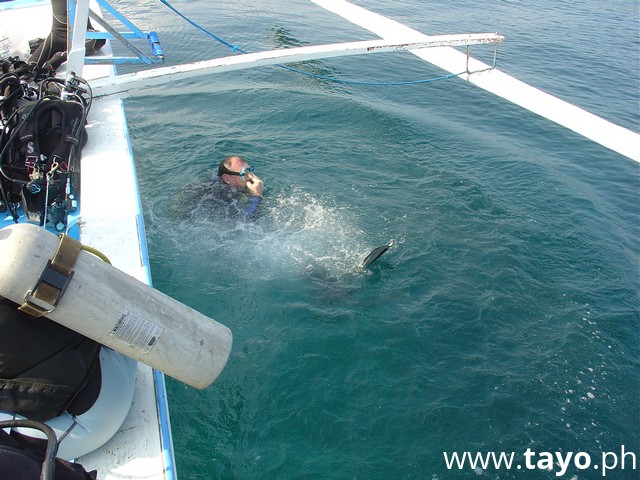 Go no#2 ! ha ha ...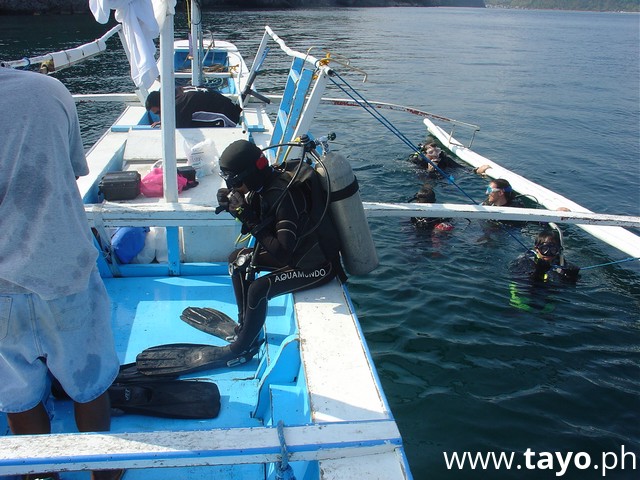 A small creature under the sea.
An interesting creature on coral.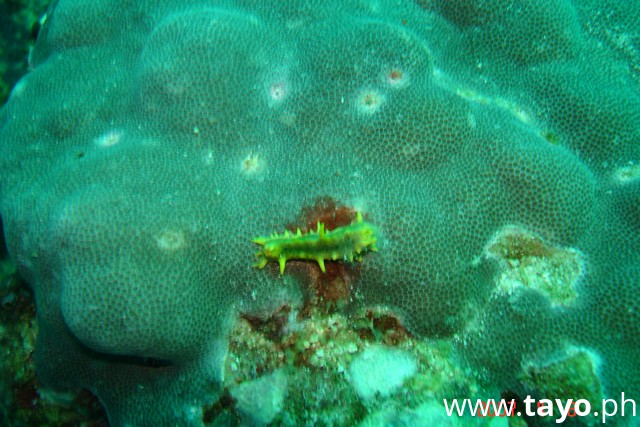 A fish on the rock.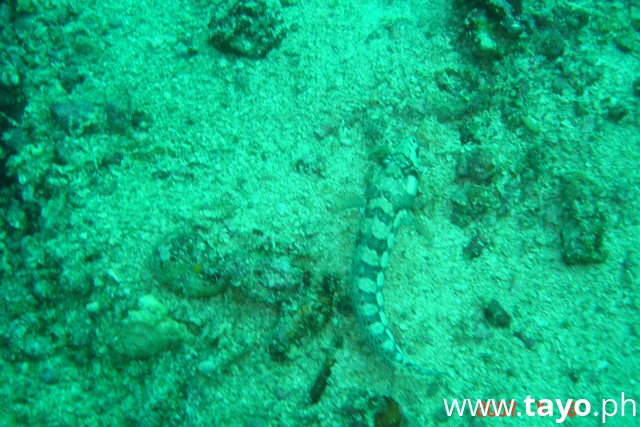 A lion fish.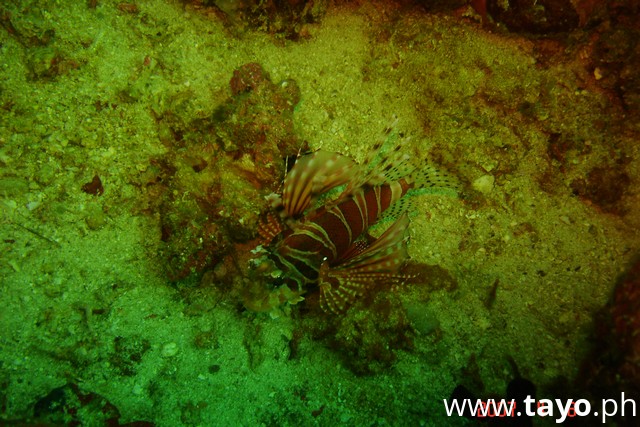 Some fishes around the stones.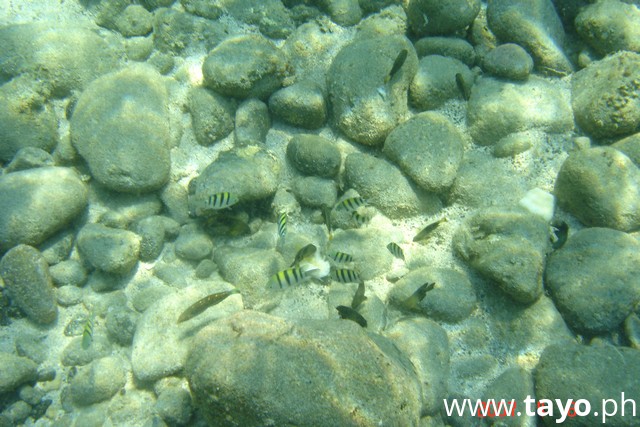 A group of small fishes.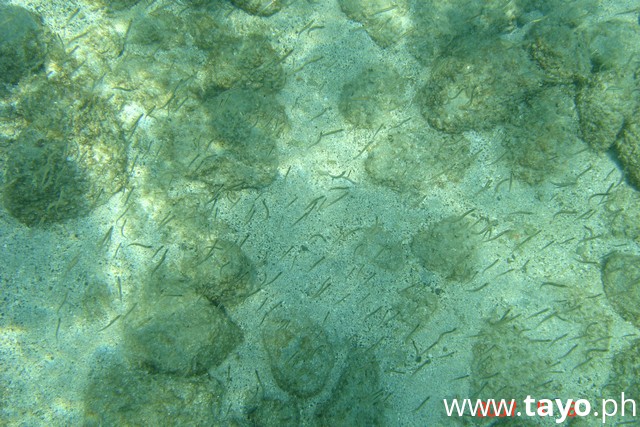 Another fish on the stone.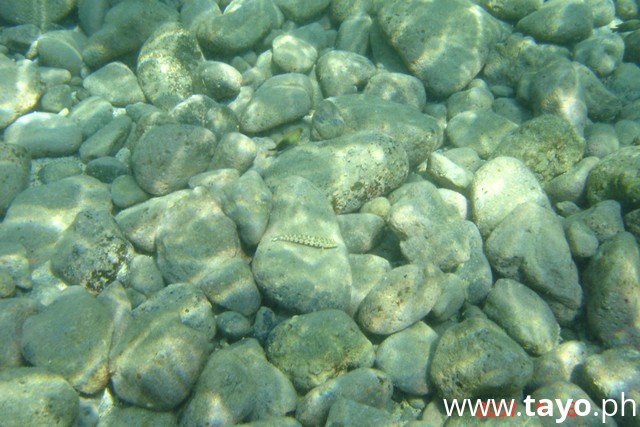 Coral stones fossil.
A coral stone fossil.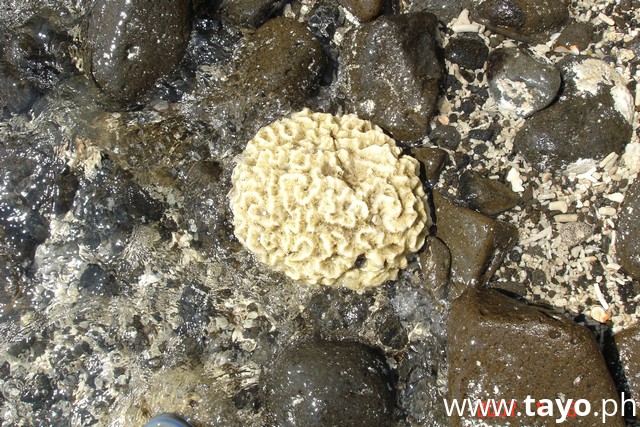 Many fishes under the sea...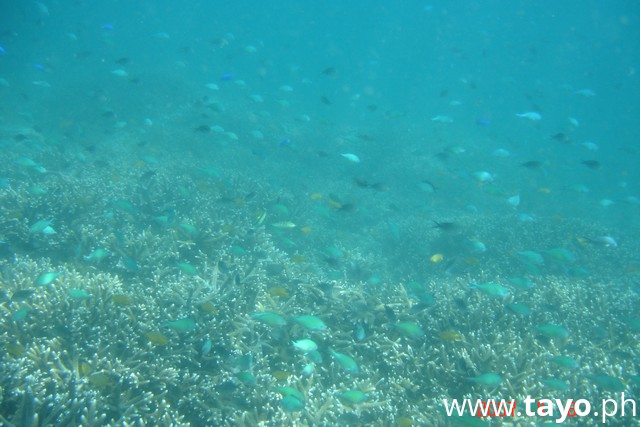 A sea tree...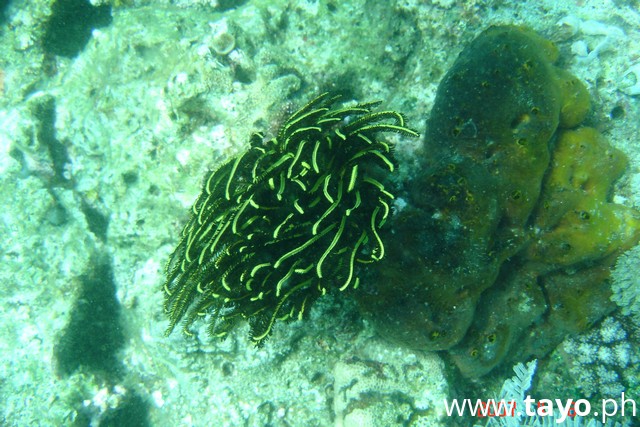 A group of fishes around coral.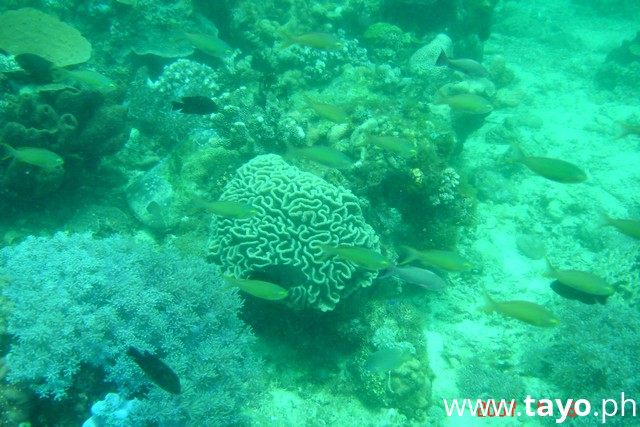 Big mushroom ?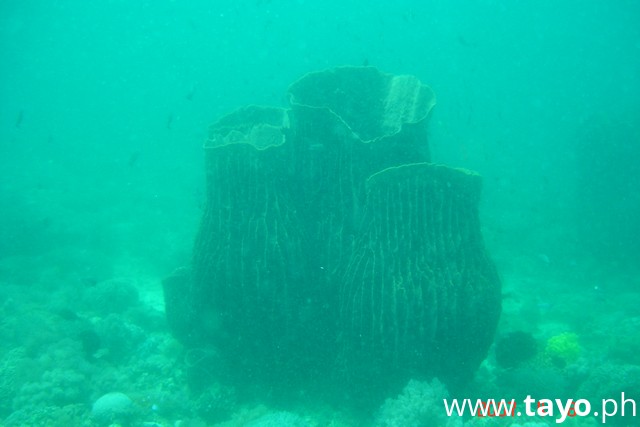 Another lion fish.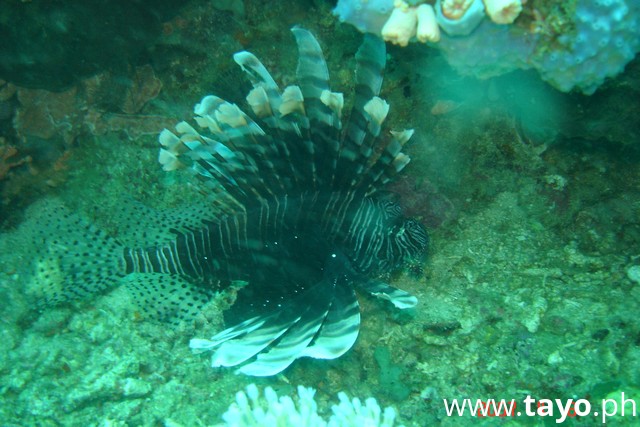 A small shark nearby us.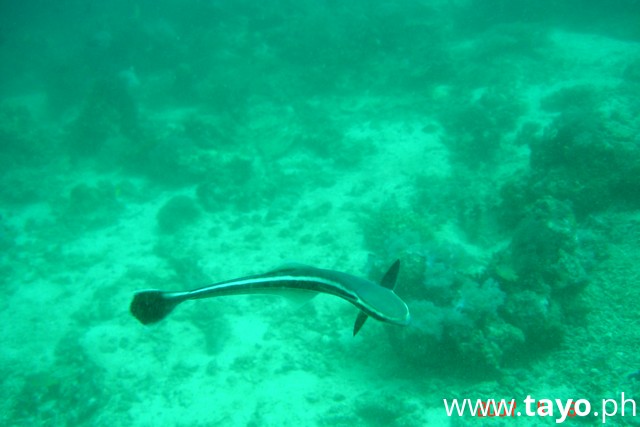 Very perfect shape of creature.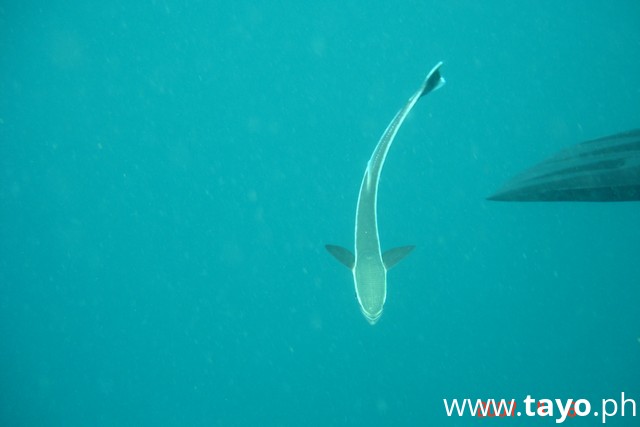 Ah... take a rest after diving.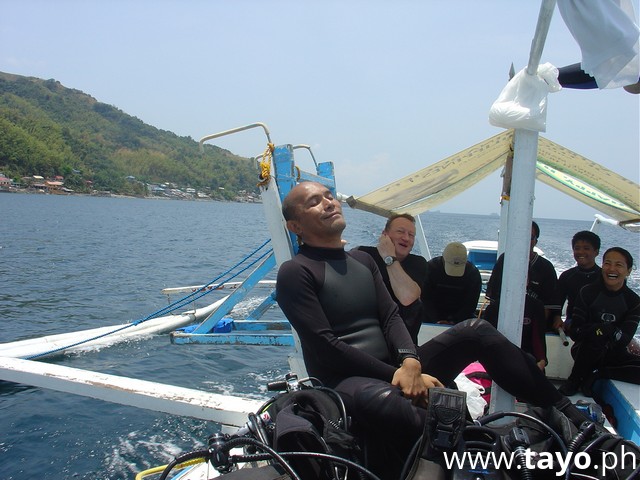 Now coming back to the resort.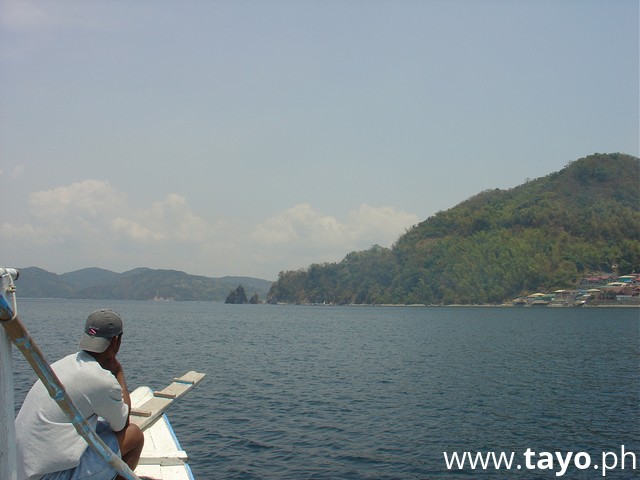 The fish village still there along the way on the sea.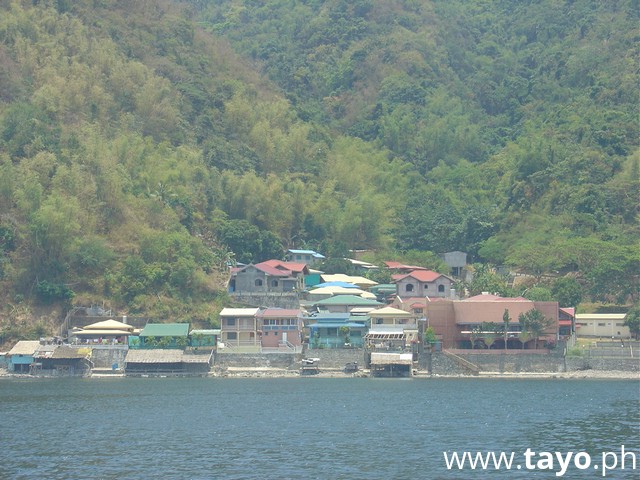 Anilao Outrigger Resort is arriving...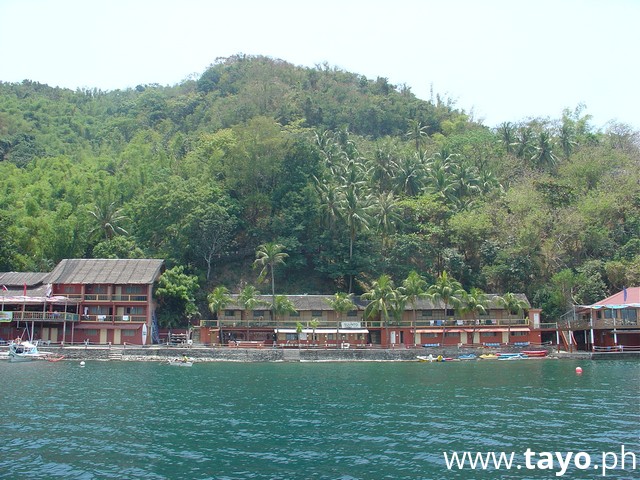 Drink a coffee and stay at the dining platform for a good view and breeze.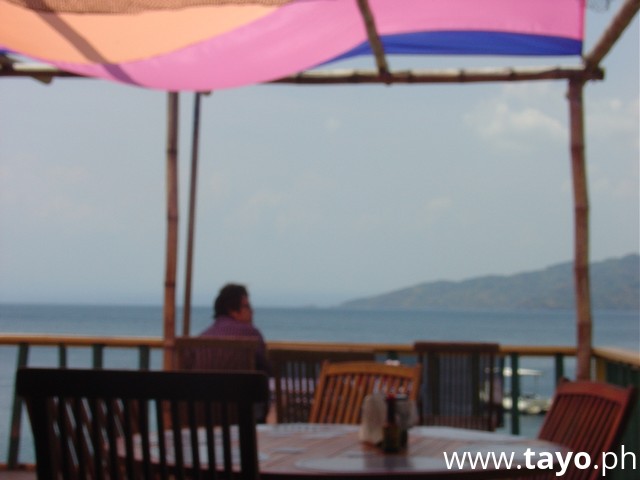 A tourist is driving a jet ski on the ocean.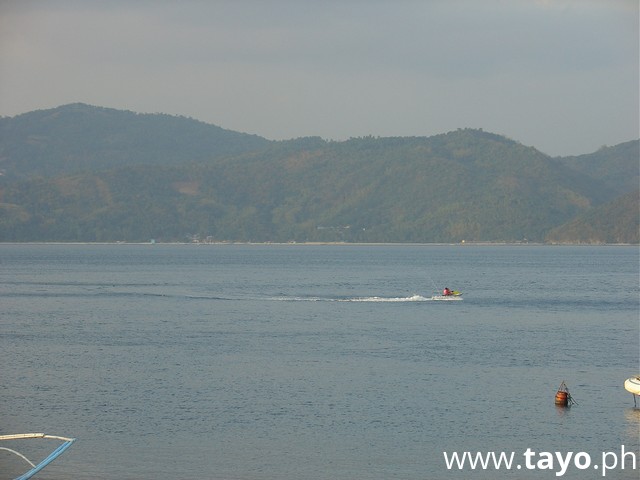 A very beautiful sunset.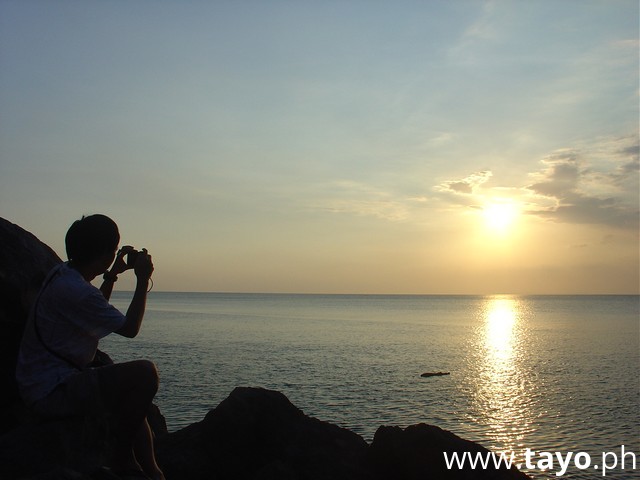 Beautiful sunset with a boat coming back home.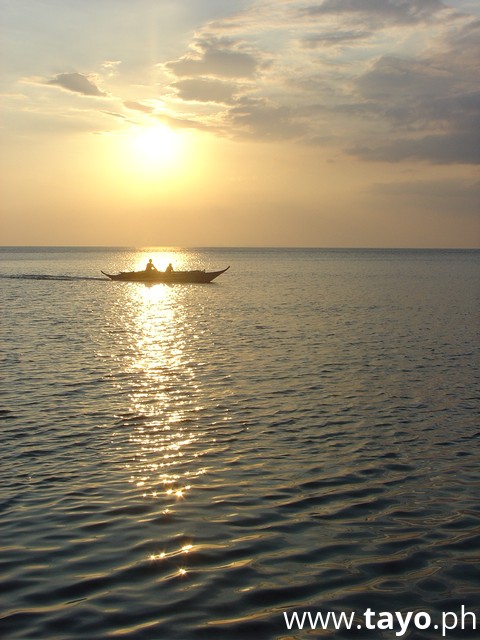 Anilao Outrigger Resort is located at Solo, Mabini, Batangas and the distance is about 121 km from Makati City and it's about 2 hours 10 minutes driving.
Anilao Outrigger Resort
Contact Details
(+632)8923477
email: This email address is being protected from spambots. You need JavaScript enabled to view it.