Digital marketing is what your business has to do when it comes to expand market share and make influence to your target audiences. If your company is based in Metro Manila, you can choose some digital marketing agencies from the list of tons of digital marketing companies and studios below. So you can start to discuss detail market strategies with them and get things done.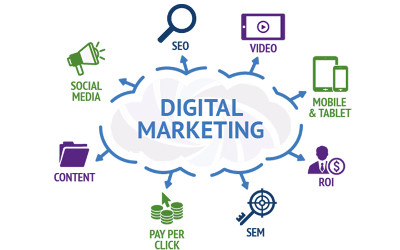 *** This blog article is sponsored by OMARMAR - Oh Marketing Marketing ! Search Top Digital Marketing Agencies around the world ! ***

DBrew - Top Digital Marketing Agency in the Philippines
Address: 412 La Fuerza PLaza 2, Sabio St. cor. Chino Roces Ave., Bgy. San Lorenzo, Makati City 1231, NCR,  Philippines

TEL   : +63-2-631-0855
Mobile: +63-917-576-7747
Email: This email address is being protected from spambots. You need JavaScript enabled to view it.

Grow your business​ !
Increase your online visibility and expand your audience.

Services:
+ Search Engine Optimization
+ Search Ads
+ Social Media Ads
+ Google Display Network Ads
+ Social Media Management
+ Community Management
+ Influencer Engagement
+ Content Marketing
+ Social Media Event Coverage


GOBIGGR Digital Marketing
https://gobiggr.com/

Address: 352 Tomas Pinpin St, Binondo, Manila, 1006 Metro Manila, Philippines

Address: Unit 301-A Peterson Building, Escolta Street, Binondo, Manila

Philippines 1006

TEL: +(632) 935-304-8041
TEL: +(632) 995-3462
Mobile: +63 919 001 5475
Email: This email address is being protected from spambots. You need JavaScript enabled to view it.




Francia Digital Marketing Training and Consultancy

https://francia-digital-marketing-training.business.site/

Address: Unit 404 Praxedes Place
5 East Capitol Drive
Kapitolyo
City of Pasig
1600 Metro Manila
Philippines

Call Now: +63 998 554 2613




Carl Ocab Digital Marketing
https://www.carlocab.com/

Services:
Web Design & Development
Search Engine Optimization
Social Media Marketing
Infographic & Creative Design
White Label Services

Address: 5 La Carlota St., Alabang Hills Village, Cupang, Muntinlupa 1771,

Metro Manila, Philippines

US: +1 (800) 765-2158
Philippines: +63 (917) 503-4874



Truelogic Online Solutions, Inc.
SEO Company in the Philippines | Truelogic - Everything Digital

https://www.truelogic.com.ph/

Address: Jaka Building, 6780 Ayala Ave, Legazpi Village, Makati, Metro

Manila, Philippines

Contact Us
PH +63 (2) 488-7290
USA 1-800-250-6294




Enormac Digital Marketing
Rise from the grave. Be Found.
http://www.enormacdigital.com/

We are experts to provide complete solution for your business with targeted solution and unlock all your possibilities from your existing system and the current system. Don't hesitate to achieve your goals.

Office Address:
Ayala Avenue, Makati
Metro Manila 1226 Philippines.

Call Us:
Philippines: +63 920 673 8899
Vietnam:     +84 (120) 326 7122
Mail: This email address is being protected from spambots. You need JavaScript enabled to view it.



Obra Digital Inc.
https://obra.digital/
https://www.facebook.com/obra.digital/

Address: Unit 804, Ecotower Bldg, 32nd st, 9th Avenue BGC, Taguig, Philippines

Mobile: +63-917-706-2005
Messenger: https://m.me/obra.digital
Email: This email address is being protected from spambots. You need JavaScript enabled to view it.

Services:
+ DIGITAL MARKETING
+ CREATIVE PRODUCTION
+ WEB DEVELOPMENT
+ Major services:
Animated Explainer Videos, Sales Collateral, 2D animation, 3D animation, Live-action, Branding Guidelines, Packaging Design, Web Design, E-commerce.

* A team of highly creative individuals with different interests and hobbies, but rock solid on making a better world through design and technology.




Aivan Digital Marketing Exponential
http://ad-me.weebly.com/

Address: Osmeña Hwy, Manila, Metro Manila, Philippines

TEL: +63 2 975 1870




Centaur Digital Marketing PH Inc.
https://www.centaurmarketing.co/

Address: 5th Floor Cacho-Gonzales Building, 101 Aguirre Street, Legaspi Village, Makati, 1229 Metro Manila, Philippines
TEL: +63 2 218 5613
Centaur Digital Marketing PH Inc.

Telephone:
Philippines: +63 (2) 218-5613
USA: +1 (973) 757-5366

Email: This email address is being protected from spambots. You need JavaScript enabled to view it.




Filipino Growth Marketer, A Digital Marketing Consultant
http://www.carloisles.com/

Address: Orchids Street, Marikina, 1803 Metro Manila, Philippines

Mobile: +63 917 844 0801






Fervil Von Digital Marketing
https://fervil-von-digital-marketing.business.site/

Address:
53 Bayani Road
Fort Bonifacio, Taguig City
1630 Metro Manila
Philippines

Mobile: +63 966 633 7049








Zemtix Digital Marketing Solutions
https://zemtix.com/

TEL   : +63-2-5855319
Mobile: +63 977 012 8887 / +63 947 711 1593
Email : This email address is being protected from spambots. You need JavaScript enabled to view it.




Webtactix Digital Marketing Agency
http://www.wtx.com.ph/   (broken link)

Address: #26 Eagle Court Condominium, Room 317, Matalino St. Brgy Central,

Lungsod Quezon, 1101 Kalakhang Maynila, Philippines

TEL: +63 2 434 6897




Octopus Ninja Digital Marketing Corp.
http://www.octopusninja.digital/

Address: Unit 234 Cityland 8, Sen. Gil J. Puyat Ave, Makati, 1230 Philippines

Mobile: +63 917 790 7329
Email: This email address is being protected from spambots. You need JavaScript enabled to view it.






WAZILE Inc. // Digital Marketing Agency Philippines
https://wazileinc.business.site/

Address: 37 President's Avenue, Unit G Ameriz Garden Villa, BF
Parañaque
1700 Metro Manila
Philippines

Call now:
TEL   : +63 2 340 7741
Mobile: +63 917 657 8440





Virtual Assistance & Digital Marketing Assistant Services
https://vawithheart.business.site/

Address: 2833-B Martinez Unidos Street, Sta. Cruz, Makati City, Philippines

Mobile: +63 917 906 3081





PR1020 - Digital Marketing Agency
http://adrowcreatives.com/

Address: Brixton St, Pasig City, Metro Manila, Philippines

TEL: +63 2 661 7616





The Thinking Couch
Digital Marketing and Advertising Agency
https://thethinkingcouchph.com/

Address: 1401 Bell Mansion, #62 Rd 13, Pagasa, Quezon City, 1105 Philippines

TEL: +63 2 585 8617


The Thinking Couch
Creative Marketing Agency
https://thethinkingcouchph.com/

Address: 6th Floor, Clock-In Vertis North Corporate Tower 1 Mindanao Avenue,

Quezon City, Metro Manila 1105

Mobile: +63 939 932 5695 , +63 917 308 4401
TEL: +63 2 616 2133

Email: This email address is being protected from spambots. You need JavaScript enabled to view it.






Crimsonberry Digital Marketing
http://www.crimsonberry.ph/ 

Address: 47 East Bldg, Esteban Abada Street, Loyola Heights, Quezon City,

1108 Metro Manila,

TEL: +63 2 624 9779



Nadexeo Digital Marketing Services
http://nadexeo.com/

Services:
SEO Services
Content Marketing
Social Media Optimization
Social Media Marketing
Web Design

Address: 3WS, Upper McKinley Rd, Taguig, 1630 Metro Manila, Philippines

Mobile: +63 905 271 8678





Lead Storm Digital Marketing
https://leadstorm.agency/

Address: 159 Col. Bonny Serrano Ave, Cubao, Quezon City, 1109 Metro Manila,

Philippines

Mobile: +63 945 399 1536
EMAIL: This email address is being protected from spambots. You need JavaScript enabled to view it.




Atmoz Digital - Marketing and I.T. Solutions
http://www.atmoz.digital/

Address: Unit 32, No, 109 Stanford, Cubao, Quezon City, 1102 Metro Manila,

Philippines

Mobile: +63 939 378 3202
Email: This email address is being protected from spambots. You need JavaScript enabled to view it.




Athena Online Marketing Services
http://athenaonlineph.com/

Address: K-1st Street, Kamuning, Quezon City, 1103 Metro Manila, Philippines

Mobile: +63 936 931 6681





Stealth Solutions & Digital Marketing
https://stealthdigitalmedia.com/
Facebook: https://www.facebook.com/StealthSolutions/

Address: Kingston Tower, Muntinlupa, 1780 Philippines

Mobile: +63 945 578 8800





Leapout Digital Inc
https://leapoutdigital.com/

Philippines:
Address: Atlanta Center Building, Unit 1205, Annapolis, San Juan, 1503 Metro

Manila, Philippines

TEL: +63 2 750 7630 | +63 2 750 4827

Australia:
Address: 11/202-220 Ferntree Gully Road
Notting Hill, Victoria 3168
TEL: (03) 7018 3072
US TEL: +1 (512) 7178926

Email: This email address is being protected from spambots. You need JavaScript enabled to view it.





Hashtag Digital Inc.
https://www.hashtagdigital.com/

TEL  : +63 2 877 9910
Email: This email address is being protected from spambots. You need JavaScript enabled to view it.




Analytix Maven Online Marketing
https://www.analytixmaven.com/

Address: Palm Tower, Unit 1511 Tower B, The, 7706 Saint Paul Road, Village,

Makati, 1203 Metro Manila, Philippines

TEL: +63 2 659 0153
Mobile: +63 942 521 5315
Email: This email address is being protected from spambots. You need JavaScript enabled to view it.


AllFamous Digital
http://www.afdigital.com/

Address:

6956 Paseo de Roxas, Makati, 1226 Metro Manila, Philippines

L4, 8757 Paseo de Roxas, Makati, Metro Manila, Philippines

L21, Tower 2, Darling Park, 201 Sussex Street, Sydney 2000 Australia

Level 50, 120 Collins St, Melbourne VIC 3000 Australia

76 Shenton Way, #25-03, Singapore 079119

L10, 21 Queen Street, Auckland 1010, New Zealand




NetRev Marketing Group
https://www.netrev.marketing/

Address: Net Lima, 10A Building 5th Avenue cor Crescent Park, 26th St,

Taguig, 1634 Metro Manila, Philippines

Phone Number: (+632) 669-2777
Contact Mail: This email address is being protected from spambots. You need JavaScript enabled to view it.





Hatch Digital & Marketing Solutions Co. Ltd.
http://hatchdigitalservices.com/

Address: 6/F, Building, CyberOne, Eastwood, 18, Bagumbayan, Quezon City, 1800

Metro Manila, Philippines

TEL  : +63 2 464 9368
EMAIL: This email address is being protected from spambots. You need JavaScript enabled to view it.






Digital Marketers
https://digitalmarketers.ph/

Address: 4/F, Exchange Corner Bldg, Bolanos And, Esteban, Makati, 1229 Metro

Manila, Philippines

Email: This email address is being protected from spambots. You need JavaScript enabled to view it.





Snapworx Digital, Inc.
https://www.snapworxdigital.com/

Address: Unit 301M HatchAsia, 3/F Bonifacio Global Technology Center 31st

Street corner, 2nd Ave, Taguig, 1630 Metro Manila, Philippines

TEL: +63 2 576 9071






SocialConz Digital
https://socialconz.com/

Address: Gateway Tower, Araneta Center, Cubao, Quezon City, 1109 Metro

Manila,

TEL: +63 2 936 2740
Mobile: +63 999 950 3754
Mobile: +63 906 210 1556
Email: This email address is being protected from spambots. You need JavaScript enabled to view it.






Digital Uno
https://digitalunosolutions.com/

Address: 805, Eastwind Residences, 121 Malakas St, Diliman, Quezon City,

Metro Manila,  Philippines

TEL: +63 46 436 6819

Services:
Web Design
CRM & Automation
Project Management
SEO
SMM




Carbon Digital, Inc.
http://www.carbondigitalinc.com/

Address: 2/F First Life Center Bldg, 174 Salcedo St., Legaspi Village, Makati

City, Philippines


Let's Work Together
Reach Us At Carbondigital, Inc.

TEL: +63 2 659 5811
Email: This email address is being protected from spambots. You need JavaScript enabled to view it.
Careers






EOI Digital - 360° Digital Services
https://www.eoi.digital/
https://agency.eoi.digital/

Address: The City Club 5th Floor, Alphaland,7232 Ayala Ave, Malugay, Makati,

1209 Metro Manila, Philippines

Mobile: +63 995 536 1050

Find us at Manila & Hongkong
Mobile: +63 96 61 763 105
Email : This email address is being protected from spambots. You need JavaScript enabled to view it.






Optimind Digital
http://www.optiminddigital.com/

Address:

Manila
2nd Flr CTP Building, 5 Mayor Gil Fernando Ave, Marikina, 1801 Metro Manila,

Philippines
TEL: +63 2 682 0173

Cebu
3rd flr. Ralph Wines Bldg., 146-A Morales St. Brgy., Kamputhaw,Gorordo Ave.

Cebu City
+(63) 32 2394449

Australia
+(61) 2 80054771

USA
+ (1) 347 5372807





Online Philippines Corporation
https://onlinephilippines.com.ph/

Address: Unit H (KB World), 3rd Floor, One Roxas Square 1 Roxas St, Cor F.

Blumentritt, San Juan, 1500 Metro Manila, Philippines

TEL  : +63 2 692 0164
Email: This email address is being protected from spambots. You need JavaScript enabled to view it.





Coffee Digital | Affordable Digital Marketing in Bacoor
https://www.coffee-digital.com/

Address: Block 3, Lot 27, Pierce Street, Princeton Heights, Mambog 4, Bacoor,

4102 Cavite, Philippines

Mobile: +63 917 599 9249
Email: This email address is being protected from spambots. You need JavaScript enabled to view it.







Vast Digital
http://vastresult.com/

Address: Unit 509e Vinia Residences, Epifanio de los Santos Ave, Quezon City,
Metro Manila, Philippines

Call us now at: (02)869 3318
Lotis +63 917 303 5069
Jena +63 977 803 5259
Anjel +63 977 803 5308 , +63 977 803 5259
Lena +63 977 124 6333
Lyra +63 917 302 7449
Harold +63 917 305 9727

Email: This email address is being protected from spambots. You need JavaScript enabled to view it.
This email address is being protected from spambots. You need JavaScript enabled to view it.
24/7 Chat Support (Chat Now!)






Techy7 Digital
https://techy7.com/

Address: 170 Timog Ave, Diliman, Quezon City, 1103 Metro Manila, Philippines

Mobile: +63 927 424 7730




Certified Digital Marketer
https://www.certifieddigitalmarketer.com/

Address: Amberland Plaza, Unit 401, Jade Dr, San Antonio, Pasig, 1605 Metro

Manila, Philippines

TEL   : +63 2 796 5252
Mobile: +63 917 531 5252
Email: This email address is being protected from spambots. You need JavaScript enabled to view it.




Digital Marketing Philippines
https://digitalmarketingphilippines.com/

Address: Unit 25, 4th Floor, AMJB Building, Emilio Aguinaldo Hwy, Imus, 4103

Cavite, Philippines

phone: +63 46 472 6489
phone: (+63) 46-235-9225
phone: (+63) 917-807-6253
email: This email address is being protected from spambots. You need JavaScript enabled to view it.





1MC Digital Inc.
https://1mcdigital.com/

Services:
Social Media Management
SEO/SEM
Ad Placement/Targeting
Website Development

Address:
19th floor, Marco Polo Ortigas Manila,
Sapphire Rd.,San Antonio,
Pasig City, 1600 Metro Manila
Philippines

TEL: (+632) 883-5330





Digital Mind Advertising Agency
http://digitalmindgroup.com/

Address: 28th Floor, The Enterprise Center Tower 2, Ayala Avenue, corner

Paseo De Roxas Street, Makati, 1224 Metro Manila, Philippines

TEL: +63 2 966 3125






iProspect
https://www.iprospect.com/

Address: 9th floor, United Life Bldg.,837 Antonio Arnaiz Avenue,Brgy. San

Lorenzo,Makati City 1223Philippines

Tel: +63-2-705-7800






Huskee Digital Inc.
https://huskeedigital.com/

Address: UB Level, 111 Paseo de Roxas Bldg, 111 Paseo de Roxas, Legazpi

Village, Makati, 1229 Metro Manila, Philippines

Mobile: +63 917 523 2519
EMail: This email address is being protected from spambots. You need JavaScript enabled to view it.



Yehey! Digital Group
https://yehey.business.site/

Address: Philippine Stock Exchange Centre, Ortigas 1801 East Tower, Pasig,

Metro Manila, Philippines

TEL: +63 2 620 2316




Hop Online, Inc
http://hoponline.ph/

Address: 5750 Parkway Dr, Makati, Metro Manila, Philippines

Mobile: +63 917 530 0710











Y-loop Digital Solutions
https://www.yloopdigital.com/

Address: Unit 4B, 50 Francisco Legaspi, St, Pasig, 1607 Metro Manila,

Philippines
Mobile: +63 998 972 1347

TEL: +63 2 655 2362
Email: This email address is being protected from spambots. You need JavaScript enabled to view it.



ANT Digital
https://www.ant-digi.com/

Address: 2nd Floor Zeta II Building #25D, 191, Salcedo, Legazpi Village,

Makati, 1229 Philippines

Mobile: +63 925 801 0676
Email: This email address is being protected from spambots. You need JavaScript enabled to view it.





DMSPH - Digital & Marketing Solutions PH Inc.
https://www.dmsph.com/

Address: Unit UG3 Alfaro Place Condominium 146 L.P. Leviste St., Village,
Salcedo, Makati, 1227 Metro Manila, Philippines

TEL: +63 2 350 4248




Content Hacker
https://contenthacker.co/
https://www.facebook.com/thecontenthacker/

Address: LG1 111 Paseo de Roxas, San Lorenzo, Makati 1229, Philippines

Mobile: +(63)-917-144-9271
Mobile: +(63)-915-989-4090

Email: This email address is being protected from spambots. You need JavaScript enabled to view it.

Services:
+ Website Solutions
+ Web Design and Development
+ Content Marketing - Content Creation and Marketing
+ Search Engine Optimization (SEO) and Pay per click (PPC)
+ Inbound Marketing

* Built to create remakrable brands, challenge us to grow your brand visibility.





Propelrr
https://propelrr.com/

Address: 3F DMCI Homes Corporate Center, 1321 A.Apolinario, Makati, 1233
Metro Manila,  Philippines

TEL: +63 2 978 0883

Services:
    SEO
    Social
    PPC
    Email
    Mobile
    Content
    Creatives
    CRO
    Analytics
    Mobile App/Web Dev
    UX Design

Philippines.
3F DMCI Homes Corporate Center
1321 Apolinario St., Bangkal,
Makati City 1233, Philippines

Cambodia.
#F1A, B2 Building,
The Factory Phnom Penh No 1159,
National Road No.2, Chak Angre Leu,
Mean Chey, Phnom Penh, Cambodia
Give us a ring

US: +1 619 838 8339
PH: +632 978 0883
KH: +855 81 224 028
Email us at: This email address is being protected from spambots. You need JavaScript enabled to view it.






Snapworx Digital Marketing Agency
https://www.snapworxdigital.com/

Unit 301M HatchAsia
3F Bonifacio Technology Center
31st Street corner 2nd Avenue
Bonifacio Global City, Taguig, Philippines

TEL: (632) 576 9071




PurpleClick Philippines
https://www.purpleclick.com.ph/

Address: 1506 Pearlbank Centre, 146 Valero St., Salcedo Village, Makati 1227,

Philippines

Mobile: +63 2 750 1369

CONTACT US
+63 2 750 1369
+63 2 750 0927
+63 2 750 4788

Email: This email address is being protected from spambots. You need JavaScript enabled to view it.
Email: This email address is being protected from spambots. You need JavaScript enabled to view it.




Citrus Fresh Solutions
Citrus Online Innovations Inc
https://www.citrus.ph/

Address: Mezzanine AL Building 1 Campanilla cor. E, E Rodriguez Sr. Ave, New Manila, Quezon City, 1112 Metro Manila, Philippines

TEL  : +63-2-505-6398
Email: This email address is being protected from spambots. You need JavaScript enabled to view it.
* We're a full-service digital agency in the Philippines. We Prtner with clients to drive their business outcomes with the best-in-class web design, branding, digital marketing, multimedia, and everything in between.
Services:
* Web Design & Development
WordPress website, E-Commerce website, Custom CMS websites

* Branding Strategy and Design

* Digital Marketing
SEO, social media, paid media

* Multimedia & Production

* Mobile Marketing






PurpleBug
https://purplebug.net/

Address: 8/F, Unit 806 Antel 2000 Corporate Center, Valero Street, Salcedo

Village, Makati, 1226 Metro Manila, Philippines

TEL: +63 2 551 0986
Email: This email address is being protected from spambots. You need JavaScript enabled to view it.

PurpleBug offers solution for strategy and technology in digital marketing and business development. This competence maximizes one's local and online presence in the future digital world.

Our digital marketing services include Chatbot Automation, Search Engine Optimization, Digital Ads, Influencer Circle, Development (Website, E-Commerce), Creatives Development , Digital Regional News Network ,Online Shop Management , Social Media Management Services, and Online Reputation and Sentiments Management.

Digital Services:
    Search Engine Optimization
    Development
    Social Media management




Skyrocket Studios Inc.
http://www.skyrocket.ph/

Address: 7391 Building 9 Southway Office and Warehouse Bakawan Street, San

Antonio Village, Makati, 1203 Metro Manila, Philippines

TEL: +63 2 771 2593
Email: This email address is being protected from spambots. You need JavaScript enabled to view it.




USource Digital
https://www.usource.me/

USource (Australia)
Address: Level 2, 341 Barrenjoey Rd, Newport, NSW, 2106

USource Global Services (Philippines)
Address: 29 Rufino Pacific Tower, Ayala Ave, Makati, 1226
Address: MVL Centre, 6th Floor, National Road, Lipa, 4217

TEL: +63 43 774 0078
Email: This email address is being protected from spambots. You need JavaScript enabled to view it.


Services

    Digital Advertising
    Google Ads
    SEO
    Data & Analytics
    Copywriting
    Graphic Design
    Development & Automation
    Email Marketing
    24/7 Digital Support



BIGADS DIGITAL
http://www.bigadsdigital.com/

Address: 26th Street cor Rizal Drive, BGC, Taguig, 1630 Philippines
TEL: +63 2 964 8188




Xibre Digital
https://xibre.com/

Asia Pacific Office
Address: 8f Cityland 10 Tower 1, H.V. Dela Costa Street, Makati, 1227 Metro

Manila, Philippines

TEL: +63 2 556 1909
Call and Text: +63 926 065 6486 (Globe)
Email: This email address is being protected from spambots. You need JavaScript enabled to view it.
Business Hours: Mon- Fri : 8:00-5:00



Australian Office
Address: IBM Building, Level 3 1060 Hay Street West Perth WA 6005, Australia

Phone: +61 8 9468 9648
Email: This email address is being protected from spambots. You need JavaScript enabled to view it.
Business Hours: Mon- Fri : 8:00-5:00



Digital Lube
http://lube.ph/

Address: Unit 603, Heart Building, 7461 Bagtikan Street, Makati, 1203 Metro

Manila, Philippines

TEL: +63 2 478 3833




Get Hooked 360
https://www.gethooked360.com/

Address: Regis Center, Quezon City, Metro Manila, Philippines

TEL: +63 2 990 3620





Acabal Digital Solutions
https://acabaldigital.solutions/

Address: P.O.Box 12028 Ortigas Center, Pasig City Philippines

TEL: 888-988-1379
Email: This email address is being protected from spambots. You need JavaScript enabled to view it.




Your Digital Freelancer
http://yourdigitalfreelancer.ml/

Address: 50 Rd 8, Project 6, Quezon City, 1100 Metro Manila, Philippines

Mobile: +63 927 678 9508




Hatchd digital
http://www.hatchddigital.com/

Address: Rm 504, VGP Bldg., 6772 Ayala Ave, Makati, 1226 Philippines

Office Address:  Unit A-51, 5/F Zeta II Building, 191 Salcedo Street, Legaspi
Village, Makati City 1229, Philippines

Mobile: +63 920 905 9818
Email: This email address is being protected from spambots. You need JavaScript enabled to view it.




M2 Social
http://www.m2social.net/

Address: #94 Scout Castor Street Barangay Laging Handa, Quezon City, 1103

Metro Manila, Philippines

Telephone
(+632) 332 1031 loc. 103 and 106

Mobile
(+63) 999 886 2493
(+63) 920 902 6583

Services
Social Media Management
Social Media Playbook
Influencers
Website Design and Development
Video Marketing




Binary Digital Advertising, Inc.
https://binary.digital/

Address: 20F Wynsum Corporate Plaza,, F. Ortigas Jr. Road, Ortigas Center,

Pasig City, 1605 Metro Manila, Philippines

TEL: +63 2 328 7999
Email: This email address is being protected from spambots. You need JavaScript enabled to view it.




Cignal Digital TV
https://cignal.tv/

Address: Unit 2 & 3, Upper Ground Floor, 20 Lansbergh Place, 170, Tomas

Morato Avenue, corner Scout Castor Street, Quezon City, 1100 Metro Manila,

Philippines

TEL: +63 2 855 7788
Email: This email address is being protected from spambots. You need JavaScript enabled to view it.
Email: This email address is being protected from spambots. You need JavaScript enabled to view it.



Ambient Digital Inc.
https://ambientdigitalgroup.com/
https://www.facebook.com/AmbientPH/

Address: One World Place, Unit 1607 16th Floor Bldg, 32nd St, Taguig, Metro

Manila, Philippines
 
TEL: +63 2 869 6424




ConSync Digital
https://www.consyncdigital.com/

Address: Murphy Cubao, 96 15th Ave, Cubao, Quezon City, 1109 Metro

Manila,Philippines

TEL: +63 2 283 5854
Mobile: +63 917 521 6503
Email: This email address is being protected from spambots. You need JavaScript enabled to view it.






BBI Web Solution
https://bbiwebsolutions.com/

Address: Paseo de Roxas, Makati, 1226 Metro Manila, Philippines

USA TEL: +1 646-363-6822


ThinkBit Solutions
https://thinkbitsolutions.com/

Address: 24 21st Ave, Project 4, Quezon City, Metro Manila, Philippines

Mobile:  +63 (917) 545 9302
TEL:     +63 (02) 8364 9273
Email:   This email address is being protected from spambots. You need JavaScript enabled to view it.



Outsource Force
https://www.outsource-force.com/

Address: 3F, Unit A, 251A, Aguirre Avenue, BF Homes, Paranaque, 1720 Metro Manila, Philippines

TEL: +63 2 8967 6261

Services:
+ Search Engine Optimization (SEO)
+ Web Design & Development
+ Social Media Marketing (SMM)
+ PPC Advertising
+ Content Creation
+ Video Editing and Marketing




Unwired Promotions
https://unwiredpromotions.com/
https://www.facebook.com/UnwiredPromotions/

Mobile: +63 917 823 5404

Services:
+ Digital Marketing Services
+ Search Engine Optimization (SEO)
+ Web Design


 SEMblitz
https://semblitz.com/

Contact Information

Email: This email address is being protected from spambots. You need JavaScript enabled to view it.
SEMblitz Global (Free International Calls)
Skype: skype:live:sg_2150?chat

Address: 25-H, F1 City Center, 32nd St., Bonifacio

Global City, Taguig, Philippines

Email: This email address is being protected from spambots. You need JavaScript enabled to view it.
SEMblitz Global (Free International Calls)
Skype: skype:live:sg_2150?chat

Address: 0201 Urban Heritage Building, 238 Balestier

Road, Singapore

Our Expertise
+ Search Engine Optimization
+ Adwords PPC Advertising
+ Custom Web Design




RankVira
http://rankvira.com

Address: 19F Marco Polo Ortigas, Meralco Avenue, Ortigas Center, Pasig City, Philippines

TEL: +632.793.0355
Mobile: +63.928.444.2525
Mobile: +63.927.889.3576
EMAIL: This email address is being protected from spambots. You need JavaScript enabled to view it.

Services:
+ Domain Name Registration
+ Digital Marketing
Google Markting Platform
Search Engine Optimization
Social Media Optimization
Pay Per Click
+ Web Design
+ Web Hosting




Dot Digital
https://www.facebook.com/dotdigitalph
Mobile: (+63) 917.859.1991
Email: This email address is being protected from spambots. You need JavaScript enabled to view it.
Services:
+ Digital Strategy and Consultancy
+ Content Creation
+ Web Development
+ Social Media Marketing (SMM)
+ Pay-per-click Advertising (PPC)
+ Email Marketing
+ Media Buying
+ Influencer Marketing



Deepsleek Digital Marketing
http://www.deepsleek.com/

Address: Bel-Air, Makati, Metro Manila Philippines

TEL: +63-74-244-3891
Mobile: +63-999-180-6610
Email: This email address is being protected from spambots. You need JavaScript enabled to view it.
Skype ID: adz @ ds

Working Hours: Mon - Fri - 8:00 am to 5:00 pm

Services:
+ Planning & Strategy
+ Corporate Branding
+ Web Design & Development
+ SEO,SMM and Internet marketing
+ Email Marketing
+ Premium Customer SUpport






Spiralytics Agency
http://www.spiralytics.com
https://www.spiralyticsagency.com/
https://facebook.com/Spiralytics

Address:
35th Floor Penthouse
Unit 1 Eco Tower Building
32nd Street Cor. 9th Avenue,
Bonifacio Global City, Taguig
Manila, Philippines

TEL: +63279870857
Messenger: https://m.me/Spiralytics
Email: This email address is being protected from spambots. You need JavaScript enabled to view it.

Services:
+ CONTENT MARKETING
+ ONLINE ADVERTISING, Display Advertising, Search Engine Marketing (SEM), Online PR, Pay-Per-Click (PPC)
+ LEAD GENERATION
+ E-COMMERCE OPTIMIZATION
+ SEARCH ENGINE OPTIMIZATION (SEO), search engine results pages (SERPS)
+ ANALYTICS AND OPTIMIZATION
+ Conversion Optimization
+ Social Media Marketing (SMM)
+ E-commerce Optimization
+ Retargeting
+ Landing Page Optimization

Marketing Tools:
+ Google Analytics
+ Google Search Console
+ Google Ads
+ Ahrefs
+ SEMrush
+ Buzzsumo
+ Keyword Planner
+ Facebook Business Manager


DMHQ - DMI Philippines
The Digital Marketing Institute (DMI)
LEARNING CURVE INC.
Digital Marketing Courses in the Philippines
https://digitalmarketershq.com/
https://www.facebook.com/digitalmarketershq/
Address: 938 Mega Plaza Bldg. ADB Ave. Ortigas Center,

Pasig City, Philippines

TEL: +63-2-8696-6981
TEL: +63-2-8570-7506
Email: This email address is being protected from spambots. You need JavaScript enabled to view it.

Services:
+ Certified Digital Marketing Professional​
+ Certified Specialist in Digital & Social Selling​
+ Certified Specialist in Strategy & Planning ​
+ Certified Specialist in Social Media Marketing​
+ Certified Specialist in Search Marketing​
+ Postgraduate Diploma in Digital Marketing



 
NuWorks
NuWorks Interactive Labs, Inc.
https://www.nuworks.ph/
https://www.facebook.com/nuworks

Address: Unit 3801, 38th floor One Corporate Centre
Doña Julia Vargas Ave. corner Meralco Ave.
Ortigas Center, Pasig City 1605, Philippines

TEL: +63 2 310 1357
TEL: +63 2 8310 1357
Email: This email address is being protected from spambots. You need JavaScript enabled to view it.

* NuWorks Interactive is the Innovations Agency that provides digital transformation solutions and creates value by building business through creativity, data, and technology.

* Services:
+ Branding and Digital Strategy
+ Creative Technology
+ Digital Campaigns
+ Social Media Management
+ Media Management





Growth Scout
http://www.growthscout.com.ph/
https://www.facebook.com/GrowthScoutSEO/
Address: DC Square Bldg. 54 Timog Ave. Quezon City, Philippines

Mobile: +63-956-668-9134
Email: This email address is being protected from spambots. You need JavaScript enabled to view it.

Services
+ Search Engine Optimization
+ Pay Per Click
+ Content Marketing
+ Social Media Marketing
+ Link Building Services
+ Web Design and Development

 
Inventive Media
http://www.inventivemedia.com.ph/
https://www.facebook.com/inventivemedia.ph/

Address:
Karmela Building 2590, 3rd Floor Manchas Street corner Venecia Street Makati City 1205, Philippines

TEL: +63-2-8824-2145
Globe Mobile: +63-936-970-0874
Sun Mobile: +63-933-134-8856
Email: This email address is being protected from spambots. You need JavaScript enabled to view it.

Services:
+ Web Development
+ Graphic Designing
+ Mobile App Development
+ Search Engine Optimization (SEO)
+ In House / Corporate Training
+ Search Engine Marketing (SEM)
+ Digital Marketing Fundamentals

Techniques:
FDAS, Cisco, Windows Server, Adobe After Effects, Adobe Premiere, Javascript, Java Programming



WCube Solutions Inc.
https://www.wcubesolutions.com/
https://www.facebook.com/wcubesolutions/
https://www.linkedin.com/company/wcube-solutions-inc
https://twitter.com/wcubesolutions

Address:
408 West City Plaza Building, 66 West Avenue, Brgy. West Triangle, Quezon City, 1104 Metro Manila, Philippines

TEL: +63-2-410-0999 
TEL: +63-2-975-4884 
Mobile: +63-917-830-4884
Mobile: +63-917-777-1884
Email: This email address is being protected from spambots. You need JavaScript enabled to view it.

* Let's Bring Life to Your Brand Online.
* WCube Solutions is digital agency providing marketing tools to empower brands digitally.

Services:

Photography and Copywriting
Professional content and photo generation for various outputs

Graphic Design
Creative concepts and outputs for your brand's marketing executions.

Digital Marketing
Off-site SEO, social media marketing, newsletter platform, SMS blast

Online Store Development
Mobile-friendly e-commerce platform for your products

Customized Website Development
Mobile responsive, SEO-friendly, and interactive websites



Sytian Productions
https://www.sytian-productions.com/
https://www.facebook.com/sytian.productions/
https://www.instagram.com/sytianitsolutions

Address:
Unit 309, TDS Bldg.
#72 Kamias Road, Brgy. East Kamias
Quezon City, Philippines 1102

TEL: +63-2-3435-2334
Mobile: +63-917-632-6693
Email: This email address is being protected from spambots. You need JavaScript enabled to view it.

Services:
Graphics Design,Professional Photography,Mobile App Development,Web Design,Web Development,Website Design,Outsourcing,Wordpress Development,Website Maintenance,Web Based Applications,Web Hosting,Domain,Search Engine Optimization

* Sytian Productions is a Manila, Philippines based web design firm that offers unique and high quality website design services.