Cebu City features it's beautiful attractions and BPO industry and so does it's digital marketing. So this is the complete list of digital marketing agencies and companies which look promising where located in Cebu City. And you could save a lot of time searching on google for their contact information.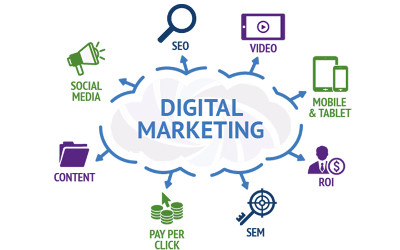 *** This blog article is sponsored by OMARMAR - Oh Marketing Marketing ! Search Top Digital Marketing Agencies around the world ! ***


Top 10 Digital Marketing Agencies and Companies in Cebu City
(Feedback to me if I have missed any digital marketing agency in Cebu City, I will append it to the list ASAP.)
Here we go:


Digital Marketing Cebu
http://digitalmarketingcebu.com 
https://www.facebook.com/digitalmarketingcebu6000/ 

Address: Century Plaza Unit 211, Cebu City, Philippines 6000
Email: This email address is being protected from spambots. You need JavaScript enabled to view it. 
Mobile: +63 917 518 8021
TEL: (032) 318 0801

Be first! Increase sales on your website
Services:
+ SEO - Search Engine Optimization
+ SEM
+ PPC
+ SMM - Social Media Marketing
+ Content Marketing
+ Graphic Design
+ Web Design
+ Sales Training and Seminars
+ Video Marketing
+ Branding




Cebu Digital Hub: Digital Marketing Company
https://www.cebudigitalhub.com
https://www.facebook.com/CebuDigitalHub/

Address: No.# 7 VNU Arcade II, Hernan Cortes St. Mandaue City, Philippines 6014
Mobile: +63 917 724 8378
TEL   : +63 32 328 0743

Cebu Digital Hub is a one-stop shop for all your Digital Marketing needs.

Services:
+ PPC
+ Google Ads
+ Bing Ads
+ Social Media Ads
+ Marketplace Ads
+ Training
+ SEO - Search Engine Optimization
+ Google Analytics
+ Social Media Marketing


Brian Padilla (Digital Marketing Strategist at Cebu Digital Hub)
https://brianpadilla.io/
https://www.facebook.com/brianpadilla.io/

Mobile: +63-915-463-5955
Email : This email address is being protected from spambots. You need JavaScript enabled to view it.





Cebu Web Solutions - Digital Marketing Company in Cebu City, Philippines
https://www.cebuwebsolutions.com

Address:
1078 Cebu South Road
Basak San Nicolas,
Cebu City 6000,
Philippines

Mobile (PH): +63.915.355.5580 | +63.925.882.2328
TEL  (US)  : +1.818.478.8015

Services:
+ Web & Email Hosting, Cloud Hosting
+ Digital Marketing (SEM)
+ Social Media Marketing (SMM), Facebook Marketing
+ Website Development
+ SEO
+ Adwords PPC Management




CocoTech Solutions
https://cocotechsolutions.com/

Address: Unit 10C Avenir Tower Cebu City 6000 Philippines
Email : This email address is being protected from spambots. You need JavaScript enabled to view it.
Email : This email address is being protected from spambots. You need JavaScript enabled to view it.
Mobile: +63 917 308 6969

Services:
+ Design
+ Website Development
+ Search Engine Optimization (SEO)
+ Technical Training
+ GSuite Reseller
+ App Development







Yoveo Digital - Maraketing Support for Agencies and Marketers
https://www.yoveodigital.com/
https://www.facebook.com/YOVEODigital/

Address:
1505 Tower 2 Winland Tower Condominium Cebu City 6000 Philippines

Call now:
+63 905 460 5676 (Philippines)
+01 646 741 9840 (USA)
+01 778 653 0375 (Canada)

Services:
+ Customer Experience Training
+ Digital Skinny Workshop
+ Knowledge Process Services
+ Agency Support
+ Content Work
+ Social Media
+ Website Analytics
+ Multimedia Services
+ Workshops




Digital Creatives
Stop buying websites. Start buying results.
https://digitalcreatives.me/
https://www.facebook.com/digitalcreatives.me/

Address:
1050 A 9th Street San Antonio Village, Apas Cebu City, Cebu, 6000 Philippines

Email: This email address is being protected from spambots. You need JavaScript enabled to view it. 
PH: +63 918 557 2060
UAE: +971 55 798 9579
US: +1 917 508 5402

We help small business owners establish their online presence through website design and digital marketing and help them

achieve growth in their business.






Third Team Media: TTM Home
https://thirdteam.org
http://fleirecastro.com/
https://www.facebook.com/fleiremae/

Address:
UP Cebu inIT, Unit L06, 3rd Floor, Left Wing, Arts and Sciences Building, University of the Philippines Cebu, Gorordo

Avenue, Lahug, Cebu City 6000, Philippines

TEL  : +63 32 513 5745 (between 12:00 ~ 21:00 Mon to Fri.)
Email: This email address is being protected from spambots. You need JavaScript enabled to view it.

Services:
Campaigns We Help Run
+ Brand Awareness Campaigns
+ Website Launch Campaigns
+ Event Marketing Campaigns
+ App Marketing Campaigns
+ Product Launch Campaigns
+ Online Reputation Management Campaigns
+ Ecommerce Campaigns
+ Influencer Marketing Campaigns

Through Digital Marketing Services Offered
+ Branding Services
+ Website Development
+ Web and App Development
+ Search Engine Optimization
+ Social Media Marketing
+ Online Reputation Management
+ Ads Management
+ Email Marketing
+ CRM Management






ELEMEF MEDIA: Cebu SEO & Outsourcing Agency
http://www.elemefmedia.com/

Address: Beside Alodome, Poblacion Aloguinsan, Cebu Philippines 6040 Philippines

TEL: +63 32 469 9528 (Monday - Friday, 7am - 4pm)
Email: This email address is being protected from spambots. You need JavaScript enabled to view it.

Services:
+ Local SEO
+ Blogger Outreach
+ Local Maps Ranking
+ E-Commerce SEO
+ Citation Building
+ On-page SEO

+ Keyword Research
+ TECHNICAL SEO
+ LOCAL CONTENT
+ GMB OPTIMIZATION
+ CITATIONS
+ LINK BUILDING







Certified Digital Marketer – Your Digital Transformation Partner
https://www.certifieddigitalmarketer.com
http://www.cdm.ph/

Address: Jade Drive, Cebu City, Philippines
Email: This email address is being protected from spambots. You need JavaScript enabled to view it.
Mobile: +63 917 531 5252 | +63 27 796 5252

Services:
Digital Training
+ Digital Marketing Fundamentals
+ Social Media
+ Digital Media Planning
+ Digital Marketing Analytics
+ E-Commerce
+ Digital Transformation
+ Search Engine Optimization (SEO)
+ Social Media Program Cebu

Corporate Training
Certifications




Kapwa Online Marketing
Digital Marketing Agency Cebu, Philippines | Kapwa Online Marketing
https://kapwamarketing.com
https://www.facebook.com/kapwamarketing/

Address:
Kapwa Marketing DTL Starter Homes, Buagsong, 6017 Cebu Philippines

Email: This email address is being protected from spambots. You need JavaScript enabled to view it.
Mobile: +63 926 056 8912

Services:
+ SEO Training
+ Web Development
+ Search Engine Optimization
+ Google Adwords
+ Facebook Marketing


+ responsive webdesign
+ innovative web development
+ search engine optimization (SEO)
+ search engine marketing (SEM, Google Adwords)
+ remarketing / retargeting (Google Adwords / Facebook)
+ competitor analysis + keyword research
+ content marketing.







Optimind: Digital Marketing Agency Philippines
Optimind Technology Solutions
https://www.myoptimind.com

Optimind Technology Solutions Manila
Digital Marketing agency with focus on Social Media, SEO, Web Design and Mobile Development
2nd Flr CTP Building
Gil Fernando Avenue
Marikina City
Manila 1803 Philippines
TEL: +(63) 2 86820173
TEL: +(63) 2 86891425
TEL: +(63) 2 77394337
Australia TEL: +(61) 2 80050168

Optimind Technology Solutions Cebu
Optimind Sales Office Cebu
Address: 3rd flr. Ralph Wines Bldg.,
146-A Morales
St. Brgy., Kamputhaw,Gorordo Ave.
Cebu City Philippines
TEL: +(63) 32 88886013

Services:
+ Search Engine Optimization (SEO), consulting services
+ Mobile App Development, iOS and Android App Development
+ Web Design and Development, E-Commerce Development
+ Social Media and Content Marketing






Cebu Digital Link: A Results-Driven SEO Company
https://www.cebudigitallink.com
https://www.facebook.com/cebudigitallink/

Cebu Digital Link
Address: Cebu, Philippines
Mobile: +63 977 367 7253
TEL: (032) 255 – 2916
Email: This email address is being protected from spambots. You need JavaScript enabled to view it. 

Services:
+ SEO Consultation
+ Basic SEO Package - On-Page and Off-Page SEO
+ Site Speed Optimization
+ Link Building
+ Content Marketing






CarveonTech: Website Design & SEO Outsourcing in Cebu
https://www.carveontech.com

Cebu
Address: 1298 Sangi Calajo-an Minglanilla, Cebu, Philippines
Mobile: +63 998 956 1806
Phone: (032) 347-2756
Email: This email address is being protected from spambots. You need JavaScript enabled to view it.

Ontario
Address: 10 Blackfriar Ave, Etobicoke, ON Canada, M9R3S4
Mobile: +1 (416) 524-4318
Email : This email address is being protected from spambots. You need JavaScript enabled to view it.

Services:
+ Branding
+ Website Development
+ SEO and Online Marketing






Go2DesignLab - Cebu Web Design, Development and Marketing Services
https://go2designlab.com
https://www.facebook.com/go2design/

Address:
#4 Vailoces Compound, Damascus Rd. Nasipit Talamban, Cebu City, Philippines

Telephone: (032) 479- 2013
Mobile:    +63-905-525-0851
Mobile:    +63-915-056-5830
Mobile:       +63-915-245-3684
Email: This email address is being protected from spambots. You need JavaScript enabled to view it.
Email: This email address is being protected from spambots. You need JavaScript enabled to view it.

Services:
+ Website
+ SEO
+ Digital Marketing
+ IT Services
+ Web App
+ Mobile App







Kinetic Concepts
Digital Marketing - Kinetic Concepts Cebu Philippines
http://www.kineticoncepts.com/
https://www.facebook.com/kineticoncepts/

Address: Block 3 Lot 9 Lee Drive Pagsabungan Mandaue City 6014 Philippines
Mobile: +63 917 311 3390
Mobile: +63 965 184 0800
Email : This email address is being protected from spambots. You need JavaScript enabled to view it.

Services:
+ Social Media Marketing & Management
+ Virtual Assistance - Office & Admin
+ SEO Strategy
+ Content Development
+ Digital Marketing
+ E - Commerce Solutions








Wolfpack Creative
https://wolfpack.ph
https://www.facebook.com/wolfpackcreativePH/

Address:
2nd Floor E-Park, Miñoza St.,
Tigbao Road, Talamban,
Cebu City

Contact Number
Mobile: +63 917 700 5408
Mobile: +63 917 701 5752
Mobile: +63 917 583 7353
Email: This email address is being protected from spambots. You need JavaScript enabled to view it.

Services:
01 Digital Marketing
    Social Media
    Community Management
    Campaign Strategy
    Content Development
    Analytics & Insights

02 Advertising
    Brand Communication
    Videography
    Photography
    Brand Advertisement

03 Design Media
    Graphic Design
    Illustration
    Animation
    Motion Graphics

04 Branding
    Logo Identity
    Art Direction
    Brand Tone
    Marketing Collaterals
    Packaging











New Alchemy - A Digital Marketing, Outsourcing, and Web Design
https://newalchemysolutions.com

Address: Cebu, Philippines
Mobile: +63 932 184 7615
Skype Chat: skype:newalchemy.biz?chat
Email: This email address is being protected from spambots. You need JavaScript enabled to view it.

Services:
+ Digital Marketing (SEO, SEM)
+ IT and Programming
+ Virtual Assistant
+ Business Outsourcing







Pay Per Click (PPC) Management | Digital Marketing Experts ...
https://payperclick.ph
https://www.facebook.com/payperclickph

Address: 88 Bonifacio Street, Cebu City 6000, Philippines
TEL: +63 32 254 7192
TEL: +63 32 254 6923
Email: This email address is being protected from spambots. You need JavaScript enabled to view it.

Services:
+ Google Adwords Management
+ Search Engine Optimization (SEO)
+ Link Building
+ Social Media Marketing
+ Copywriting
+ Press Release Writing





Muggtech Digital: Digital Marketing Experts
https://muggtech.com
https://www.facebook.com/muggtech/

Address:
15th Floor, HM Tower, Cebu I.T. Park,
Corner of West Geonzon Street,
Cebu City, Cebu 6000,
Philippines

Contact Us: https://muggtech.com/contact 

Services:
+ Responsive Web Design
+ Search Engine Optimization
+ Inbound Marketing
+ Lead Generation






ACX Outsourcing Hub - All in One Digital Marketing and Creative Agency
https://acxhub.com
https://www.facebook.com/acxhub

Address:
B30 James Town Mandaue, Mantawe Ave,
Mandaue City, 6014 Cebu, Philippines

Business hours: Mon - Sat: 1PM- 9AM
TEL  (US Toll Fee): +1(888) 506-8113
TEL (PH): (032) 345 8138
Email: This email address is being protected from spambots. You need JavaScript enabled to view it.

Services:
+ Digital Marketing
+ Publishing Services
+ Design and Media
+ Seatleasing and Coworking
+ Outsourcing Services








ESTRAT Digital Marketing Company | Authority Agency | Cebu
Social Media Marketing | Cebu, Philippines - ESTRAT DIGITAL
https://estratdigital.com
https://estrat.co

Address:
VirtualMarketers HQ, 2nd Floor, Cro-Magnon Building
Guibilondo Street, Mabolo, Cebu City
6000 Cebu, PHILIPPINES

TEL: (+63 32) 344 6296
Email: This email address is being protected from spambots. You need JavaScript enabled to view it.

Services:
+ Social Media Marketing (SMM)
+ Search Egnine Optimization (SEO)
+ Digital Advertising
+ Email Marketing
+ Lead Distribution Response Software
+ Lead Generation for Local Business
+ Messenger Marketing
+ Website Design and Development
+ Website Management






Social Media Solutions
Contact | Digital Marketing Agency | Social Media Solutions
https://www.socialmedia-solutions.com
https://www.facebook.com/SocialMediaSolutions

Address:
Manila Office
Level 25, Robinson's Equitable Tower
Manila, Philippines

Cebu Office
Level 8, IT Center 2
Oakridge Business Center
Cebu, Philippines

Email: This email address is being protected from spambots. You need JavaScript enabled to view it.

Services:
+ Social Media Marketing
+ Social Media Advertising
+ PPC Advertising Management
+ Website Design & Development





Enginewolf - Philippine Digital Consultant
https://www.enginewolf.com/

Address : Banilad Cebu City Philippines
Phone Number : +63 928 182 7926
Email Address : This email address is being protected from spambots. You need JavaScript enabled to view it.
Contact using skype : https://join.skype.com/invite/IHlz1daAFsp2
Contact using WhatsApp : +639281827926  

Services:
+ WordPress Web Designing
+ Search Engine Marketing & Optimization (SEO, SEM)
+ eCommerce
+ Content Writing & Marketing
+ Social Media Marketing Managenent
+ Technical Support
+ Media & Digital Marketing Strategies
+ Email Marketing & Management
+ Digital Seminars, Digital Coaching & Digital Marketing Strategies
Affiliate Marketing, Blogging, SEO
+ Lead Generation using Funnel Strategy
+ Google Penalty Avoidance
+ Google Algorithm Penalty Removal Assistance

+ Secure Payment Processing
+ Hosting
+ SSL Certificate
+ WooCommerce Shopping Cart
+ Unlimited Products
+ Unlimited Customization
+ Assistance For Philippine Corporation Creation
+ Assistance  for United States of America LLC Creation For Businesses Who Prefer Using Stripe Payment
+ Ecommerce SEO
+ Branding
+ Social Media Brand Awareness Campaign
+ Social Media Management
+ Google Merchant Advertising
+ Blogging
+ Lead Generation
+ And more…




Camp Digital
https://campdigital.co/

Address: Cebu City, Philippines

Email: This email address is being protected from spambots. You need JavaScript enabled to view it.

Services:
+ Strategy Consultation - Digital Marketing Strategy
+ Social Media dvertising - Facebook and Instagram
+ Content Marketing and SEO
+ Training
+ Other Integrated Marketing Services
+ Email newsletters
+ brochures, booklets, and company profiles

* We help businesses with their digital marketing campaigns. We're based in Cebu, Philippines, but digital knows no borders. We provide Facebook advertising, content marketing, SEO, and related services for businesses in the Philippines and around the world.

* We have worked on a freelance basis with businesses and publications based in the Philippines, Singapore, Malaysia, Australia, USA, Denmark, and Israel.




Markanna Solutions
https://markannasolutions.com/
https://www.facebook.com/markannasolutions

Address: Cebu City, Philippines.

Contact:
https://markannasolutions.com/contact/

Services:
+ SEO
+ Web Design
+ Web Development.
+ Digital Marketing Consulting

* Markanna Solutions is a Premier Digital Marketing Consulting offering SEO Website Design and Development. Our mission is to help Entrepreneurs Grow their Business, Generate More Profit, and Win More Online.
Digitalway Marketing
https://digitalwaymarketing.com/
https://www.facebook.com/digitalwaymarketingph/

Address: PJM Bldg, Unit 202, Talisay City, Cebu, 6045
Mobile: +63-939-910-4465
TEL: +63-32-384-4700
Email: This email address is being protected from spambots. You need JavaScript enabled to view it.
Messenger: https://m.me/digitalwaymarketingph

Services:
+ Social Media
+ SEO, Local SEO
+ Website Design
+ Email Marketing
+ Lead Generation
+ Google Ads Service
+ Video Production

* Digital transformation is the challenge for business leaders today. Yet, most transformation gets stuck and failed. We know that starting how to be digital is difficult but no fret! We've got you covered.
ExDigita
https://exdigita.com/
https://www.facebook.com/ExDigitaInc/

Address:
1002B Keppel Center
Cebu Business Park
Cebu City 6000, Philippines

Telephone:
US: +1-858-952-1113
PH: +63-32-318-8663

Services;
+ Outsourced Services
+ Virtua Staffing
+ AdOps and Media
+ Agency Services
+ Web Development
+ Research Services
+ CReative Services
+ SEO and Analytics

* ExDigita helps online companies by providing cost-effective outsourced services and virtual technical and digital marketing staff.

* Our clients include ad tech companies, online marketers, digital agencies, e-commerce companies, and online publishers.


TekWorx
https://tekworx.digital/
https://www.facebook.com/TekWorx.Digital/

https://tekworxph.com/
https://www.facebook.com/TekWorxPH

Address: Calawisan, Lapu-Lapu City, Cebu Philippines 6015

Email: This email address is being protected from spambots. You need JavaScript enabled to view it.
TEL: +63-32-263-1122
Mobile: +63-917-311-8020

Services:
+ ECOMMERCE AND DIGITAL MARKETING
+ WEB HOSTING
+ MESSENGER AUTOMATION
+ TRAINING AND SEMINARS
+ CONSULTING





*** some digital marketing freelancers ***

BrodNeil - a Digital Marketing Agency in Cebu Philippines
BrodNeil Graphics & Web Services
https://www.brodneil.com

Email: This email address is being protected from spambots. You need JavaScript enabled to view it.

Services:
+ Digital Marketing
+ SEO
+ DIY Internet Marketing






LIAMZACHARY.COM
Freelance SEO Specialist
http://liamzachary.com/

Address: A. Lopez St. Brgy. Labangon, Cebu City, 6000, Philippines
Phone: +63 916 655 3340
Email: This email address is being protected from spambots. You need JavaScript enabled to view it.

Services:
+ Local SEO
+ On-Page SEO
+ Technical SEO






Cybil Shepherd - Digital Marketing Consultant
https://www.facebook.com/cybilfaelden/
https://cybil-faelden-digital-marketing-consultant.business.site/

Address:
#7 VNU Arcade, Hernan Cotez St.
Mandaue
6014 Cebu
Philippines

Mobile: +63 998 553 8403





*** Some more useful online resources ***


IMMAP - Internet and Mobile Marketing Association of the Philippines
Amplifying digital marketing excellence, first IMMAP GMM
https://www.immap.com.ph
https://www.facebook.com/immapPH/
https://twitter.com/immapph






Ruben Licera
https://rubenlicera.com/
https://www.facebook.com/RubenLicera/

Address:
VirtualMarketers HQ, 2nd Floor, Cro-Magnon Building Guibilondo Street, Mabolo, Cebu City 6000 Cebu, Philippines

TEL Phone: (+63 32) 344 6296
Working hour: Mon - Sat: 08:00 - 17:00
E-mail: This email address is being protected from spambots. You need JavaScript enabled to view it.






Startup Oasis - internship-digital-marketing-cebu-city-philippines-fb-post
https://www.startupoasis.co/
http://www.startechup.com/

Address:
Startechup Inc.
Beverly Glen, Lahug, Cebu City
Philippines

Email: This email address is being protected from spambots. You need JavaScript enabled to view it.



Bisaya Labs
http://www.bisayalabs.com

Address:
Apple One Equicom Tower,
Mindanao Avenue 6000,
Cebu City, Philippines

Mobile: +63 947 389 8263
Email: This email address is being protected from spambots. You need JavaScript enabled to view it.
Email: This email address is being protected from spambots. You need JavaScript enabled to view it.
Messenger: https://m.me/BisayaLabs

Services:
+ Photography Services
+ Video Productions
+ Video Editing
+ Content Marketing
+ AR/VR Development
+ Social Media
+ Storytelling
+ Campaign Content
+ App Development
+ Website Development
+ Creative Design




 
RAYPAULO.COM
Ray Paulo - Digital Marketing Strategist
https://www.raypaulo.com/

Address: Cebu City, Philippines

Services:
+ Website Development
online presence, brand promotin, online reputation and image, Mobile-Friendly Design, responsive design, keyword research, on-site SEO

+ Facebook Marketing
Facebook Business Page Setup

+ Website Content Update

+ Digital Marketing Consultant


JNB Web Promotion
JNB Online Marketing Specialists
Philippine SEO Company
https://jnbwebpromotion.com/
https://www.facebook.com/jnbph/

Bacolod Office:
Address: Medinah avenue, Bata, Subd. Bacolod City, Negros Occidental 6100, Philippines
Office hours: Monday–Friday from 9am to 6pm

TEL: +63-34-441-1181
Email: This email address is being protected from spambots. You need JavaScript enabled to view it.


Cebu Office:
Address: Tabok, Mandaue City, Cebu 6014, Philippines
Office hours: Monday to Friday from 9am to 6pm

TEL: +63-32-326-0040
Email: This email address is being protected from spambots. You need JavaScript enabled to view it.


Belgium Office:
Address: Maria Verhoevenstraat 42387 Baarle-Hertog, België

Office hours: Monday to Friday from 9am to 6pm

TEL: 0032-14-890-732
Email: This email address is being protected from spambots. You need JavaScript enabled to view it. 


Services:
+ Web Design and Development
+ Web Hosting
+ Search Engine Optimization (SEO)
+ Website Maintenance
+ Free SEO Analysis