Blogging is still the mainstream of quality content amid social media booming. Today we are going to review 6 blog platforms and compare them with advantages and disadvantages from:

Blogger.com
Wix.com
Weebly.com
Medium.com
Tumblr.com
WordPress.com
WordPress.org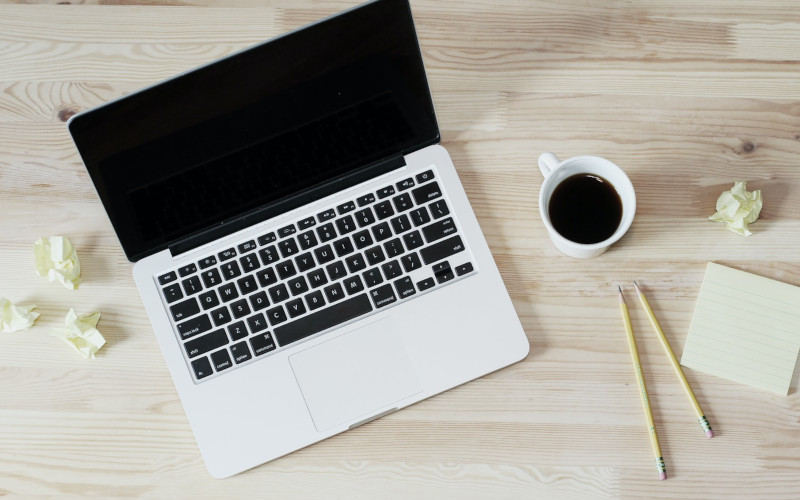 There are many ways to make money online, but there is one way that lasts for a long time. After decades, there are still people who continue to invest. It is to establish your own blog.

However, in addition to using blogs to make money, some people simply want to record their lives and growth. These people will want to know which free blogging platforms are available.

So this blog platform review will not only tell you which platforms you can use, but also help you sort out their fee (free or paid), and share experience and comments.
| | | | | |
| --- | --- | --- | --- | --- |
| Blog platform | market | summary | difficulty | Rating |
| | global | Google owned blog platform | middium | ★★★★ |
| | global | Quickly build up image website | easy | ★★★ |
| | global | Quickly build up ecommerce website | easy | ★★★ |
| | global | High quality article | middium | ★★★★★ |
| | global | a Instagram alternative | middium | ★★ |
| | global | Free version of blog platform, many restrictions | middium | ★★★ |
| | global | Blog software. About 30% websites built by wordpress software | difficult | ★★★★★ |
Blogger.com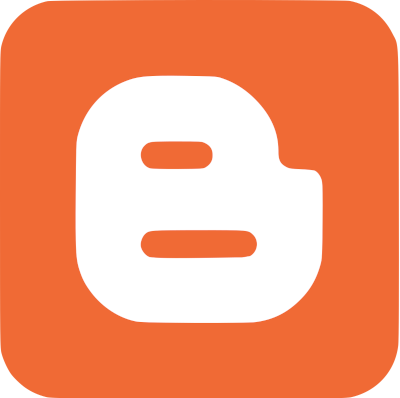 #1 Platform introduction
Blogger was founded in 1999 and can be regarded as the ancestor of blogging platforms. Everyone can publish content directly without writing a program. At that time, there was a trend of publishing content.

Until 2003, Pyra Labs, the company that started Blogger, was acquired by Google, and some of the features that were originally required to be paid were unlocked by Google and can be used for free.

The original Blogger provided free hosting space (Blogspot.com) to store your content. It was once the top 50 most important domains. It was not until 2016 that it gradually migrated to Google's own hosting.
#2 Fee
Blogger is a completely free platform, you can build your own blog without any cost.

However, the upper limit of media storage space for each blog is 1 GB. If you want to display more content, you can use Google Drive.

But it should be noted that the Google Cloud free version has a storage limit of 15 GB, if you exceed it, you will need to pay extra Google Drive fee.
#3 Evaluation
1. Advantages

Don't worry about speed: Blogger itself is a product of Google. There is nothing to say about the host. You can upload pictures as much as you want without compression, and you don't have to worry too much about website speed.

Can open multiple websites: One Google account can create 100 blogs, but most people shouldn't be fine to open so many XD

Can be connected to the cloud: Blogger and Google cloud are connected, so the pictures, videos, and files uploaded to Google Drive can all be used on Blogger.

Data can be tracked: Google Analytics can be installed on Blogger to track website data, observe and improve various parts of the website.

Can embed ads: You can install Google Adsense on your Blogger, that is, embed ads to earn advertising revenue (but a page has up to 3 advertising fields).

The layout is highly variable: Blogger is open to adjust the website layout. If you understand HTML and CSS syntax, you can modify your website layout as much as you want.

Myth cracking:
There are rumors on the Internet because Blogger is Google's own, so it is more conducive to SEO.
But in fact, Google will not be biased just because it is its own product. The ranking of a blog is still judged by "content".
2. Disadvantages

Features are very basic: Blogger itself, whether it is front-end display or background operation, is very basic. It only has the most basic functions, and it is impossible to install additional plug-ins to increase functions.

Information field restrictions: In some default fields (such as personal data), there will be character restrictions, which means that the content in these fields needs to be deleted.

Static page restriction: Pages are very important for a blog, but Blogger can only add up to 20 static pages, which makes it necessary to use "articles" instead of "pages."

It's been a long time since Google has not updated Blogger, which means that many of its features have not improved. I don't know if it's a product that has been abandoned.
#4 Use experience

If you are following, you will find that Google has issued an official statement early on that the blog system used is Blogspot. This system can be said to have a very long history.

However, it seems that I have never seen that Blogger is very prosperous. Even if it only requires a Google account to log in and use it, when querying data, the probability of seeing Blogger being used to create a blog is still very low.

I think there is the biggest reason, because although this system has a high degree of freedom, you can modify the templaet yourself to change the structure of the blog, but in fact, there are still a few people who know the grammar. For the average person, it has a very basic function platform.

In addition, Google itself has a very negative attitude towards it. It has not been maintained or updated for many years, leading many people to think that it may be a sunset product, and they dare not join or leave.
Wix.com

#1 Platform introduction

Wix.com was established in the United States in 2006. So far, it has accumulated more than 100 million users in more than 200 countries around the world, making it one of the world's largest platform platforms.

Its nature is different from the general blogging platform, it will not have a standard layout, but allows you to choose your favorite appearance style from more than 500 theme themes.

In addition, in page editing, page layout is also done by "dragging", which is very intuitive in operation, and there is no need to write programming languages. Their goal is to allow everyone to set up their own website in the shortest possible time. (Including personal or e-commerce websites)
#2 Platform fees

Like many platforms, Wix itself has an open and free website, but its functions will be limited.

If you want to open more functions or have a storage space limit, you can become a paying user. For the paid price, please refer to the Wix pricing page.

In addition, its charging standards are also divided into personal websites, and corporate and e-commerce websites, two different charging standards.

#3 Evaluation

1. Advantages

Ability to set up sites quickly: Wix's biggest feature is the ability to quickly set up sites. Even if you are a complete novice, you can set up a very professional-looking website in less than an hour.

The operation method is simple: the user does not need to know any program or grammar, because the entire page is edited by dragging the block, which is very intuitive and simple.

There are many styles of scenery: There are more than 500 ready-made scenery styles for you to choose directly, and most of them are simple, beautiful and professional styles.

Lots of free materials: Wix has many built-in free materials that can be used, so there is no need to look for other materials to import when designing a website.
2. Disadvantages

The template is not easy to change: Although there are many ready-made themes that can be used, the disadvantage is that the theme is not easy to change after you choose. If you insist on changing it, it may cause some data to be lost.

The free version has advertisements: If you are using the free version, Wix will automatically place advertisements on your page, which makes the layout look less professional.

Low degree of freedom of the website: Even if you know the program or grammar, but because Wix itself is not an open source system, you cannot modify the layout or structure of the website yourself.

No moving function: Wix's website does not provide a moving function, and one-click export and import cannot be performed. It means that as long as you use Wix, you will be tied to this platform.

Not conducive to SEO: Although Wix is ​​convenient, the code behind it is very complicated. Although the platform itself provides SEO tools, the overall structure is not conducive to search engines.

There is not much online teaching: corresponding to the first and fourth points, because it is not an open source system, so there are not many online tutorials, and most of them are basic information only.
#4 Use experience

In fact, the concept of Wix is very similar to WordPress.org. The biggest difference is that it is more "lazy". While it is convenient, it also means that its degree of freedom will be limited.

It is really super fast to set up a website with it. I can test it by myself. I can set up a decent website in less than 10 minutes. For novices, it should be done in an afternoon with a little touch.

However, I think initially the target customers of the Wix platform are not personal bloggers, but large-scale business owners, so that they can set up an official image website in the fastest way, and use the rest of the time to do other more important business.

In short, if you don't want to run a long-term blog, maybe you just need a page for an event, then I would recommend you to use Wix; on the contrary, if you want to run a blog for a long time, or even rely on it to make a living, then I would not recommend Wix.
Weebly.com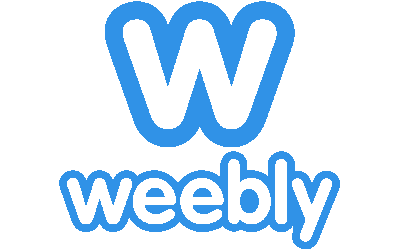 #1 Platform introduction

Weebly was founded in 2007. On the whole, it is similar to Wix, with the goal of "allowing customers to quickly build websites", so the two are often discussed together.

So far, more than 50 million websites around the world have been set up by Weebly, which is a very well-known website platform.

In 2018, Weebly was acquired by the American mobile payment finance company Square, so the trend of the entire platform gradually became a one-page shopping page or an e-commerce website.
#2 Platform fees

Weebly has different paid plans. The free version can have 500 MB of storage space, but the domain name cannot be customized (that is, the domain will have weebly.com), and there is no e-commerce function.

If you want to pay to upgrade to other plans, you can refer to the Weebly fee page.

#3 Evaluation

1. Advantages


For visual editing: This is the same as Wix, which uses visual block dragging to edit, which is very convenient for people who do not understand programming languages.

Free SSL certificate: Even if you are using the free version, Weebly will give you an SSL certificate for your website to increase the security of your website (especially for e-commerce websites).

The website can be modified: Weebly is open to allow people who understand the program or grammar to adjust its appearance or structure, and modify it arbitrarily to what they like, increasing the overall degree of freedom.

The website can be moved: Unlike Wix, which cannot move website information, Weebly can freely move to other hosting platforms, which is a relatively large advantage.

Easy layout conversion: The website layout can be changed arbitrarily, and there will be no problem of data loss after conversion like Wix.

Available APP management: If you are setting up an e-commerce website, you can use a dedicated APP for management and tracking, which becomes more convenient in the management and control of the entire sales.

Professional online customer service: If you have any questions, you can use their customer service mailbox or customer service hotline (International: 1-844-493-3259) to ask, but you need to be able to communicate in English.
2. Disadvantages

Fewer set theme and styles: Compared with Wix, Weebly has fewer styles to choose from, and most of the styles are simple and have no major features.

Fewer built-in functions: Weebly itself does not provide many built-in functions, so there are many functions that can't be done, and they have to be set separately.

The free space is small: The free version has only 500 MB of space, which is really not too big for a website. You can only pay to unlock more storage space.

The free version has ads: On the free version interface, Weebly will automatically add ads on it, and you need to pay for at least the Pro plan to remove it.
#4 Use experience

Weebly and Wix really have a lot of similarities, but if you are serious, I think the two uses have the following differences:

Wix: A website that favors corporate image.
Weebly: Prefer one-page sales pages.

Most people will directly use Weebly to set up a one-page shopping page, because it can quickly handle your "product screening, inventory tracking, shopping cart, checkout system..." and other e-commerce functions.

If you want to make short-term sales today, whether it is physical or virtual products, or even selling tickets for an event, you will be recommended to use Weebly to make an e-commerce website.

But if you want to run a website for a long time, then I would not recommend you to use Weebly, because its free version has too many restrictions, and overall it is not conducive to search engine rankings and will suffer from natural exposure.
Medium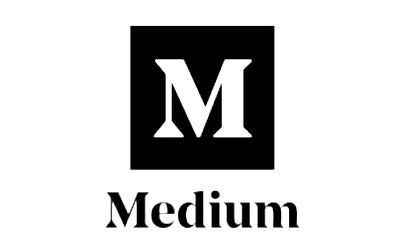 #1 Platform introduction

Medium was founded by the founder of Twitter in 2012, because the founder hopes that everyone can write articles that are different from Twitter's short essays. The whole platform is based on "high quality and high professionalism".

As soon as the platform was founded, it immediately caused a whirlwind worldwide.

Since the quality of articles on all platforms is very high, a lot of experts have gathered on the platform to exchange technology, and many media often look for highly professional information to reprint or share.
#2 Platform fees

Articles are published on the entire platform for free, and there are no other features that require additional payment, but there is a "paid subscription" mechanism.

The author of each article can set the high qualitycontent article as a paid member to view it. If you want to read it, you need to pay an additional fee to unlock it.

There are two payment plans:

USD 5 / month
50 USD / year

NOTE: If you don't have a paid subscription, you can also lock your own articles, but you can't see other people's locked articles.
#3 Evaluation

1. Advantages

The article quality is super high: the articles on the platform are of high quality, not to mention the depth of the content, and there are not many content farm articles, so many experts are gathered in it.

Comfortable and clean layout: Medium can be regarded as a completely "reading"-oriented platform, so the layout is very comfortable and clean, without too many fancy functions or appearances.

The platform traffic is high: Medium itself can be regarded as a community, the platform traffic itself is very high, so even if the article is not ranked in the search engine, there will be a chance to be seen by everyone.

Enjoy the weight of the platform: Articles written on Medium enjoy the weight of the platform itself, so often the same copy, Medium's ranking results will be higher.

Set up a mobile phone system: There is an interactive mechanism of "clap hands" on the platform, and the number of clapping hands allows authors to get monetary feedback, which is somewhat similar to the way LikeCoin works.

Preset flow statistics: Medium has preset flow statistics in the background, so you can see how many people have viewed your article in the background, and you can also see the number of people who have read it completely.

Co-editing: The platform has a Publications function. Not only you can collect articles from different authors, you can also submit your own articles to Publications for exposure.
2. Disadvantages

Fixed appearance: The platform is completely text-oriented, so the appearance of the blog is completely fixed and cannot be changed by itself.

Fewer editing options: When editing text, there are only some basic functions such as bold, italic, etc., and the fonts are all uniform, so you cannot modify it yourself.

No personal domain: Medium users do not have personal domain names, and the URLs of all blogs are medium.com.

Unable to pass weight: All links on Medium are defaulted to the nofollow attribute, so even if they link to other websites, they cannot pass weight.

There are few profit channels: Medium has almost no profit channels. In addition to the camera system, it can't put ads like Google Adsense in the article.
#4 Use experience

No exaggeration, Medium is the place I have seen the most [high-quality articles]:

Technical articles have very detailed explanations and are matched with various research documents.
Opinion articles have a very in-depth analysis, combined with different data to demonstrate.
The collated article has a very structured summary, with various extensions and supplements.

Coupled with the ability to track different creators on the platform, and continue to follow his articles, this could regard as a learning channel.

Speaking of the operation part, the biggest disadvantage of Medium is that its editing function is very basic, and the layout cannot be changed at will.

It is recommended using Medium as a pure knowledge and technology sharing platform.
Tumblr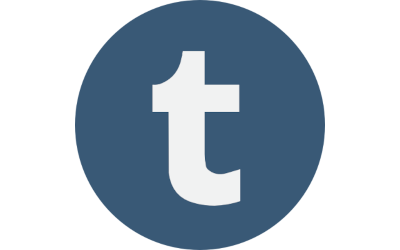 #1 Platform introduction

Founded in 2007, Tumblr is a lightweight blogging platform. At that time, some people hailed it as a combination of Youtube, Twitter, and Wordpress.

The platform is very well-known in worldwide, the total number of blogs is now close to 500 million.

Its overall operation method is similar to that of Instagram. It can track, like, and forward posts. The biggest difference lies in the ability to embed links in its copy.
#2 Platform fees

Tumblr itself does not charge to register, and the main sources of profit for the platform are:

Themes: There are free themes, but you can also buy theme themes for $9~49.
Custom domain: The default domain name will have Tumblr.com, and you can buy your favorite domain name with additional money.
Push function: Some push functions charge, just like advertising, to put your post in a prominent place.
#3 Evaluation
1. Advantages

Simple and beautiful appearance: The most attractive thing about Tumblr is that it has a very simple and beautiful appearance. The presets are very beautiful, and you can also spend money to buy more eye-catching themes.

Easy to operate: The functions of the platform are very simple. Whether it is posting, reposting, or interaction, most of the operations are very intuitive, and novices can get started in about 10 minutes.

Customizable domain name: If you have purchased your own domain name, you can apply it to your blog, and the URL will not contain tumblr.com.

There are many shareable categories: There are many different types of content on Tumblr, and people are sharing any topics. You can track specific topics or authors based on your favorite content.

Natural exposure opportunities: There is a "exploration" function on the platform. Just search for the relevant tags (TAG) to find the information you want to see. Relatively speaking, authors can also use this method for exposure.

Multiple blogs can be created: An account is not only one blog, you can create multiple different blogs according to the topics you want to share.
2. Disadvantages

Unable to install ads: There is no way to install additional advertising tools like Google Adsense on the platform, so there is no revenue channel.

Information sources are too mixed: Because its own mechanism is free sharing, the information sources are very mixed. There are often some unfounded information, or works that do not know who the original work is afterwards.

Too much adult content: In fact, in recent years, Tumblr has not been as popular as it was at that time, mainly because there are too many vulgar adult content on the platform, which has led to a change in the atmosphere of the entire platform and thus a reduction in quality.
#4 Use experience

Tumblr used to be a very popular light blogging platform. Before Instagram came out, its platform functions could be said to be unprecedented, so many people poured in to join in the early days of its creation.

However, good times are not very common. Tumblr has been blocked in many countries due to the proliferation of adult content. Because of this, its market value has dropped a lot in an instant, and users have gradually left.

In fact, it can be observed that the content on the platform is really not as good as it was in the past. The platforms that most people pay attention to are those and adult websites, and they will even forward them everywhere, causing the platform to be flooded with low-quality content.

Tumblr is very good in terms of functionality. If you are a person who likes to share information, you can consider using it; but if you are a person who likes to write long articles, then this platform will not be suitable for you.
WordPress.com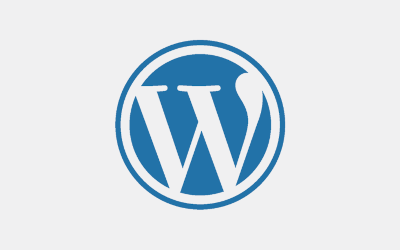 #1 Platform introduction

WordPress is currently the world's largest website platform. It is a complete open source code system (that is, everyone can freely modify the code). More than 1/3 of the world's websites are built using WordPress.

And it can be divided into two main types:

WordPress.com
WordPress.org

Among them, Wordpress.com is like Blogger, and Medium. The official blog platform (subdomain) is provided by the official to allow creators to directly create content, but the website data content will be stored on the official host.
#2 Platform fees

Free WordPress.com can set up a website, but there are many functional limitations. In addition to the inability to customize the appearance, the official website will also place advertisements on it, and the storage space is only 3GB.

If you want more features, you need to pay to upgrade to other plans. There are four current paid plans:

Personal plan
Advanced plan
Commercial solution
E-commerce


For more detailed plan functions, please refer to the WordPress.com pricing page.

It is suggestted that instead of paying to use WordPress.com, it is better to use WordPress.org to build your own website, which will be explained later in this section.
#3 Evaluation

1. Advantages

Simple and fast operation: The operation method is very simple, even if you are a novice who does not understand at all, you can set up your own website in a short time.

The free version has many functions: Compared with other platform platforms, the free version of Wordpress.com can actually be very versatile. If you just write an article, you can just choose the free version.

Free traffic statistics: The platform will install a free traffic statistics plug-in Jetpack for you. In addition to doing traffic statistics for your website, this system can also help you monitor your website 24 hours a day. If there is a problem, you will be notified immediately.

Automatic security backup: Because it uses the host of WordPress itself, the platform will automatically perform backup and version upgrades for each WordPress website.
2. Disadvantages

No website control: The information on the website is stored in the official host, so you don't have all the control over your own website. If you encounter any problems, you have to ask customer service to help you.

Unable to place advertisements: The inability to place advertisements on your website means that there is no way for the website to make money.

Official ad placement: If it is a free version, the official ad will be automatically placed in the official ad, and the site owner will not get any profit. You must use the paid version to remove the ad.

Unable to customize the domain: The free version cannot use your own domain name, so wordpress.com will be attached to the blog URL.
#4 Use experience

I think WordPress.com is actually a very heart-warming platform, because the free version they provide is quite good. In addition to allowing you to choose themes for free, they also send you the security certificate of your website and Jetpack monitoring software.

But if you are a person who wants to run a website for a long time, I would not recommend using WordPress.com, because the free version still has quite multi-functional limitations, such as not being able to install additional external systems.

Maybe you can choose to pay for the unlock function, but if you look at it from the cost, I think it's not a good deal.

After a little calculation, you will know that if you purchase the "Advanced Plan" at USD8 per month, you will actually be able to set up a WordPress.org website by yourself, and there are more features, and you can pay more for it. Unlocked e-commerce features.

If you want to set up a website, don't use WordPress.com. It's better to set up a website directly. Seriously, it won't be difficult. You can set up a decent website soon.
WordPress.org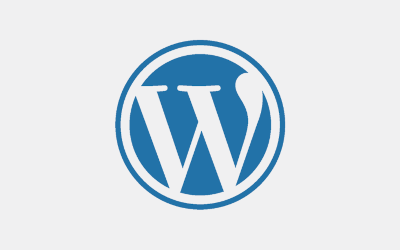 #1 Platform introduction


Unlike the wordpress.com mentioned earlier, wordpress.org can set up a website that is completely under your control.

simply speaking:

WordPress.com: Directly give you a piece of land and a house with an address. You only need to be responsible for decorating the interior.
WordPress.org: Nothing. You have to buy your own land, register your address, and finally you have to build your own house and interior decoration.

Although WordPress.org feels more troublesome, but because of this, we, as the owners of the blogs, have control over the entire website.
#2 Platform fees

WordPress.org is one of the few website platforms that does not have a free version, because to use it to build a website, you must first purchase:

Domain: Determine the price according to the name you choose, ranging from tens of dollars a year to hundreds of thousands.
Hosting: It also depends on the quality of the host you choose.

My current website is built using WordPress.org, and I will share with you my expenses:

Domain: Purchase at Godaddy, about USD16 per year.
Host: Use Cloudways to host, about USD14 per month (about USD167 a year).
#3 Evaluation
1. Advantages

Have complete control: As mentioned earlier in this section, because you are not using an existing blog platform, you can have complete control of your website.

There are a lot of Internet resources: because WP is completely open source, there is a lot of information on the Internet to refer to. Search for "Wordpress" at random, and there will be a lot of them. There are also official forums for discussion.

There are many plug-in themes: whether it is plug-in or set theme, there are many choices. Basically, you can do what you want to turn your website into and what functions it has.

Structure is conducive to SEO: The WordPress site structure itself is quite conducive to search engines, plus you can install some SEO plug-ins, which can give your website an advantage in search rankings.

Responsive design: Wordpress's own website conforms to responsive design, that is, the screen of the computer version will automatically adjust to be suitable for mobile viewing, improving user experience.

Can edit together: In the background, you can set permissions. In addition to the main administrator, you can also set the accounts of writers, editors, etc., so that everyone can edit together.
2. Disadvantages

Slow website speed: This is a side effect of being able to install plug-ins or theme themes freely. If you install too much and the website has too much code, the website speed will easily be slowed down.

Plug-in compatibility issues: Because most plug-ins are developed by developers themselves, users may encounter plug-in hedging problems during installation (that is, when one plug-in is turned on, another plug-in cannot be used).

Website security issues: The security issue of Wordpress is one of the most discussed topics, mainly because it supports a lot of plug-ins, but not every plug-in is perfect, and there are often many security vulnerabilities.

Few database resources: At present, WordPress only has a MySQL database, which makes it more troublesome for engineers who are familiar with other databases.
#4 Use experience

WP (WordPress) is a very easy to use system. It took only a week or so to get to know the basic functions.

But the interesting part of WP is here. It belongs to the system of "easy to get started, but also very deep".

And overall, what people like the most is that it has a lot of plug-ins that you can use. Basically, you can think of what functions the website has in your mind, and there are plug-ins that can help you achieve it.

In addition, WP quite conforms to the search engine rules in the whole structure, so in terms of article ranking, I think it has its advantages. Basically, you only need to set up some SEO plug-ins, and then focus on producing content, don't worry about it.

If you really make up your mind and want to run a website for a long time, then it is recommended that you use WordPress.org to build a website. Because it is the most suitable one for the long-term development of the brand among the many blog platforms that have been introduced.
How to choose a blog platform that suits you

Maybe many people still cannot choose which type of blogging platform they are suitable for.
To find the most suitable blogging platform, the most important thing is to clarify the goal of blogging.
So below, this is a simple breakdown to organize a few common goals and find a suitable platform.
| | |
| --- | --- |
| Goal | Suggested platform |
| build brand for long term : | |
| build website for profit : | |
| build brand image : | |
| quickly build up website : | |
| setup ecommerce : | |
| share and blogging : | |
| interact with people : | |
| deeply communication : | |
Conclusion:

It is suggestted that you use WordPress from the standpoint. Although it may require some cost, in the long run, this investment is really will not lose.

It is recommended that you use the free version of WordPress.com first, try to see if you are not used to its interface, if you think it is ok, then buy a domain and web hosting service, and set up your own WordPress website.