How to convert leads into sales? Here are the tips to boost your income of business.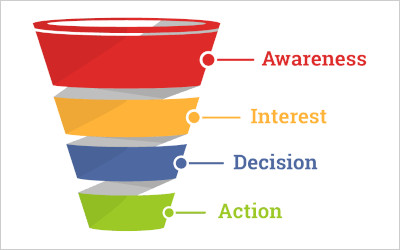 What business would not want to increase their sales? But not everyone manages to do it. To achieve the goal of maximizing revenue, it is essential to convert leads into sales, accurately moving them through the sales funnel.

Did you know that according to MarketingSherpa, 80% of leads never convert into sales? This means that companies are letting go of many sales opportunities and wasting resources destined to capture those contacts. It's time to start converting leads into sales!

Leads are only useful from the point of view of business results, if the marketing and sales teams are capable of converting them into customers.

According to HubSpot, 74% of business owners spend most of their efforts converting leads into customers. What strategies do they use? Read on to find out and start putting his most successful techniques into practice.

What is a lead?

A lead, in the field of Marketing, is a person who showed interest in a product or service, and has left the company with their contact information, for example e-mail or telephone.

Once the business has managed to generate that lead (which could have been achieved through Google Ads, advertising, social networks, SEO positioning, etc.), it means that that user has entered the business's sales funnel. That's when Marketing professionals start working to get closer to that user, through various strategies, to establish a relationship that can culminate in a conversion by the customer.

In summary, it is about nurturing the leads that are in the first phases of the sales funnel so that they advance through the rest of the stages, until they make the purchase action.


Steps to convert leads into sales

To convert a lead into a customer, it is necessary to carry out a series of steps that guide the user through the funnel.


1. Identify the audience


The initial step in defining any marketing strategy is to identify and understand the target audience. This is basic! It is key to determine the needs, interests, pain points, expectations and what channels the user uses to reach him. This deep knowledge of the user is the basis for connecting on an emotional level with the audience and motivating conversion.


2. Meticulously plan a strategy


When you have a well-defined target audience, you must work to capture their attention and convert them, first, into a lead. In this phase, you have to expose the business to the audience using methods that are effective. For example, designing an attractive website that generates a good user experience and is optimized so that Google finds it and shows it in its results.

In addition, you can also create a blog in which you can capture a content marketing strategy. There you can publish all kinds of informative and relevant articles, aimed at adding value to the audience, positioning the business as an expert in its field, generating trust in the public and attracting organic traffic, optimizing content for SEO.

Social media management is another effective technique for capturing leads, either through paid advertising or organic posts that connect with the audience and drive traffic to the web.

Digital advertising on social platforms (Facebook Ads, Instagram Ads...), SEM, SEO or guest posts on other websites are some interesting ways to get known and increase your portfolio of potential customers.

Once all that traffic reaches the website, several factors must be taken into account to capture leads:

    Add subscription forms so that the user can leave their contact information: it is important that you do not include too many fields. If you request too much data, you risk the user not completing it and leaving the site.

    Create an effective landing page, with a simple, attractive and easy-to-navigate design (this is key for UX)

    Include testimonials as social proof on the landing page to boost empathy.

    Offer some relevant content in exchange for the user leaving their data (lead magnet). It can be an e-book, a checklist, an offer, a free audit, a webinar, a downloadable resource, among others. The important thing is that it is a free resource that can motivate the lead.

    Insert visible, clear and persuasive calls to action (CTA).


3. Nurture leads


You already got your leads! Now comes the important thing: that they become hot or qualified leads, that is, that user who is at the end of the funnel and only needs a little push to make the purchase decision.


In this phase, email marketing is one of the most successful strategies to nurture the relationship with leads. The recommendation is to send newsletters periodically with information and offers of interest to generate interest and trust. In addition, segmenting the lead database with features offered by the different email marketing platforms makes it possible to increase the effectiveness of this strategy, also known as lead nurturing.

Thus, you will be able to send personalized content adapted to the needs and the phase in which the users are. Each one of them will need a different type of content, more or less specific, according to the phase in which it is located.

Finally, you may have noticed that leads are a good opportunity to attract your audience and funnel them down the funnel. In addition, they are a perfect communication channel to motivate the conversation between the brand and potential customers and, ultimately, generate the necessary engagement to drive conversion. The more positive interactions a lead has with the company over time, the greater the chances that they will trust the brand and become a customer.

Generating leads and transforming them into customers is a continuous process that must be developed in the medium and long term. Once you have created an efficient conversion system, the opportunities for business growth will increase.