Save money without waiting for a salary increase! Here we provide 3 concepts and 3 tips for you to save money quickly.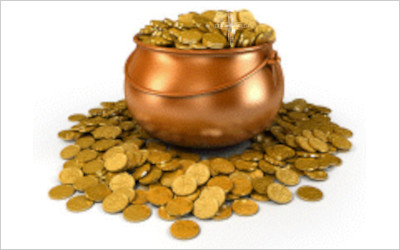 Learning to save money is the key to whether our labor is more valuable.

People spend 40 to 60 hours at work every week.
How much of the earned income flows into other people's pockets.
How much money can stay with me?
As time goes by, it will cause wealth gaps.


There is a truth in this,
Because although money can be spent, it can be earned again,
But the time to make money will not come back again.
So in principle, making money is an irreversible process.
In addition, human physical strength is not endless,
In addition to enhancing competitiveness and striving for salary increases, creating sources of income,
How to save more money from limited income,
It has always been a financial management concept that must be paid attention to.
From the salary of the work to multiple sources of income,
Always try different ways to save money,
Some are painful to save,
Sometimes spending money is too happy,
Gradually you will find a way to balance.




Saving money concept #1: Start looking for BIG money


Saving money is not a question of how much money, but a question of order.
Therefore, if you want to save more money,
You should start depositing large sums efficiently.
For example, some people will focus on saving money on smaller meals.
Save as much as possible 5 pesos, 10 pesos per meal.
Could save hundreds of pesos in a month.
On the other hand, the relatively large expenses of mobile phone fee and gasoline fee have leaked all the money.
In fact, as long as you control it,
It can often save more than 1,000 pesos.
The speed of saving money is also faster and happy.




Saving money concept #2: A whole lot is better than scattered


You must start depositing large sums of money, and then deposit small sums of money.
Think about it, deposit 10,000 pesos immediately after receiving salary every month,
Or deposit 2,500 pesos weekly.
Which one has a higher chance of success?
The possibility of depositing 10,000 pesos a month is usually higher.
This is the concept of paying for yourself first.
First deduct the entire amount that should be deposited.
Then save unnecessary small amounts of expenses from life.
To increase more saving power.




Saving money concept #3: It is better for yourself than for reference


When you deposit to a stage, you will especially want to spend money.
You have to think carefully and experience, in order to speed up saving money in the early stage,
Use techniques that force yourself to save money,
Therefore, the imbalance in saving money and spending money is particularly strong in your heart.
So realize the important concept of saving money,
You want to make yourself want to save money,
Instead of having to save money.
Then find the method that suits you,
Because everyone's income, type, source,
The habit of using money varies among family members.
There will be no one method fits all.
So if you apply an unsuitable method to yourself,
Within a few months, your motivation to save money will begin to weaken.
Then you even start to spend money unbalancedly.
Instead, the previous efforts were lost.
For example: Some people are more casual in dressing, but they pay more attention to eating.
It is not recommended saving too much where you eat.
But it must be restrained as much as possible elsewhere.
Or if you like traveling very much, you can travel abroad once or twice a year.
But usually you have to control your daily expenses.
Instead of not managing money normally,
When it's the time to go abroad, randomly spending again.



* Saving money is not a sprint, but a long run.

So if you can save money in a way that suits you,
The habit of saving money will last.



Three saving tips:


Money Saving Tip #1: Optimize your monthly savings goal.


Everyone should have a concept of saving money to remind themselves at any time.
If you want to save money, first help yourself "cut your salary".
Of course, it doesn't mean to be lousy at work.
Cause the company to deduct your salary.
Instead, set a goal to save money every month.
At the same time as the monthly salary is paid in,
Just deduct this amount.
The amount that you can spend is limited at the beginning.
Spend money as if your salary is getting less.
Give yourself more money to spend,
Naturally, more money will be spent.
On the contrary, start with lower money to spend,
You know better to exercise restraint.
And this setting a single deposit goal has an advantage.
It's convenient for you to adjust the progress,
If you have been in a row for several months,
you can achieve the goal of saving money,
Then you can try to increase the amount deducted at the beginning to see if you can save more money.
The concept of goal setting should also be applied here.
Monthly savings goal,
It's better to make yourself a little more difficult,
But it will not be over-stressed numbers,
Such a goal is challenging, and it doesn't make you feel boring to save money.




Money Saving Tip #2: Keep a fixed ratio and maintain the efficiency of saving money.


In the early stage, you can use a single goal to save money. After a while, when you get more income.
You might change to a fixed ratio to save money.
Because you save money in a proportional way,
Although it is not as simple as a single goal,
But the feature is that it can help you achieve long-term savings goals.
There is also high efficiency in saving money.
Saving money at a fixed percentage is actually very important.
Because when income increases, saving money should logically increase.
But many people use the extra income,
Take it to improve the quality of life.
This is actually worsening the ability to save money.
Because although you are saving money,
Although you feel that the savings are almost the same,
But the proportion of money spent has been increasing,
When the deposit principal has not increased simultaneously,
In the future you want to use investment or passive income,
The difficulty of maintaining life is getting higher and higher.

Able to save at least 10% of money from income,
Use them to invest, or do business, and accumulate further wealth.
In addition, using the proportional deposit method, for those whose income is not fixed,
Or bonus at mid-quarter or at the end of the year are more applicable.




Saving money tip #3: If you have less income, you have to save. The big money comes from a lot of small money.


If you are just starting to work,
Or people whose daily expenses take up too much income,
It is more necessary to save money.
Because there is not much money to save,
if you think it's not useful to save money,
and you would be better to enjoy life.
But just because your income is not enough,
Unable to withstand sudden financial risks.
You should save more,
Have more responsibility to plan your life and take care of yourself.
Moreover, if the habit of saving money is broken, it is very difficult to come back.
So saving money regularly is sometimes more important than saving money quantitatively.
In times of difficulty, you can still save small money,
For example, saving change of coins.
Although the amount of change coins each time is not large.
But every time you save money, it reminds yourself.
The habit of saving money cannot be interrupted.

If you haven't found a suitable way to save money,
Hurry up from a these few ways,
Try a method.
If you have the habit of saving money,
I suggest that you can think from saving big money.
Inspire your own greater saving power.


*** Saving money is not just saving money, it is saving future dreams. ***


Don't really hesitate to save money,
Start by depositing small money, accumulate deposits step by step,
Then there is a chance to escape the salary job,
Start working for myself.

For your own dreams, try to save money!