Asset Accumulation Chart is a comprehensive lifetime asset calculator for people to easily monitor their assets accumulated by year from the age 20 to the age 100.
Download the asset-accumulation-chart-v20220420.ods in LibreOffice Sheet ODS format.
(you can download LibreOffice here for FREE of charge and FREE to edit the Cashflow Chart format.)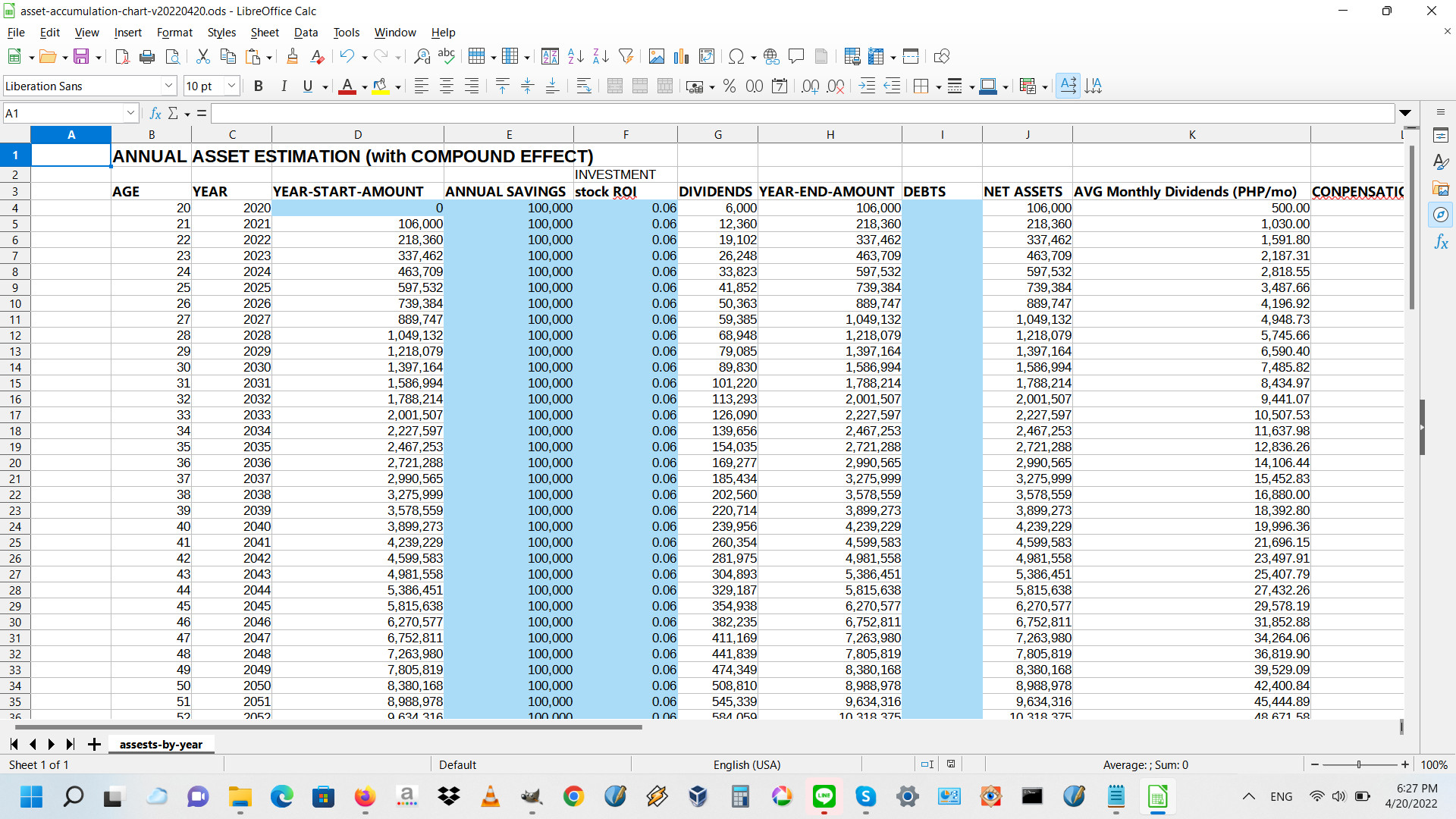 You can use this chart to estimate how your asset is accumulated with compound effect.
It is composed with YEAR-START-AMOUNT + ANNUAL SAVINGS + stock DIVIDENDS = YEAR-END-AMOUNT.
This presets you will retire by the age of 65 years old and calculates monthly conpensation you will get after retire.