Don't go home with your empty bag ! Tagaytay Fruit Stands are where you can buy pasalubong on the way back to the city from Tagaytay. And it's natural, fresh and local grown. Dekalidad, Mura at Masarap ! At suportahan natin ang mga lokal na farmers.
NOTE: Due to Taal Volcano Eruption and Community Quarantine Order on entire Luzon, please keep safe and keep updated about the status of Tagaytay City by visiting city hall's Facebook page at:  https://www.facebook.com/tagaytaycity/ and DOST-PHIVOLCS Taal Volcano status at: https://www.phivolcs.dost.gov.ph/index.php
before you go traveling to Tagaytay.
NOTE: The photos on this article were taken before the Taal Volcano Eruption.
There are many fruit stands out there such as: Sean Fruit Stand, Cecilia Fruit Stand, Minia Fruit Stand, Mer-Ly Fruit Stand etc... On the way back to South Luzon Expressway from Tagaytay city.
Usually tourists are rush to go back the city in the afternoon on holidays.
Pineapples widely grown on the hills of Tagaytay City.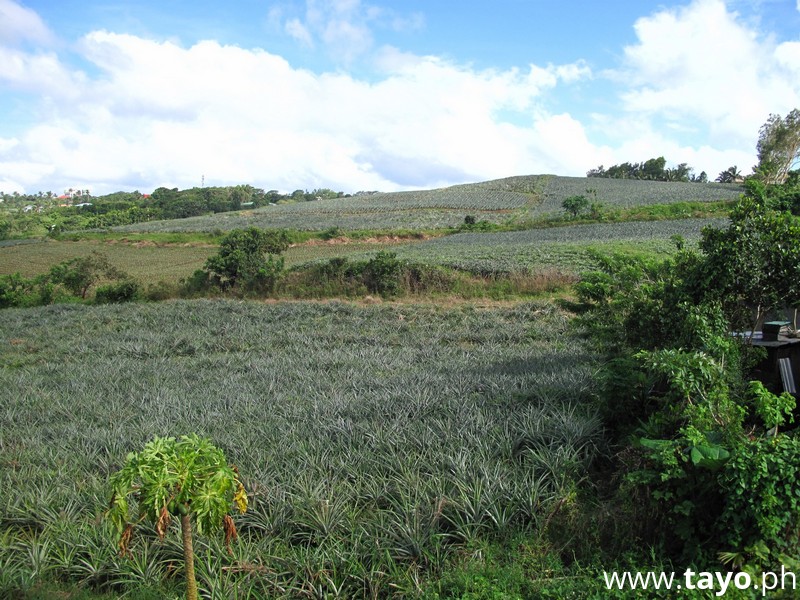 Traffic jam on the road near the fruit stand.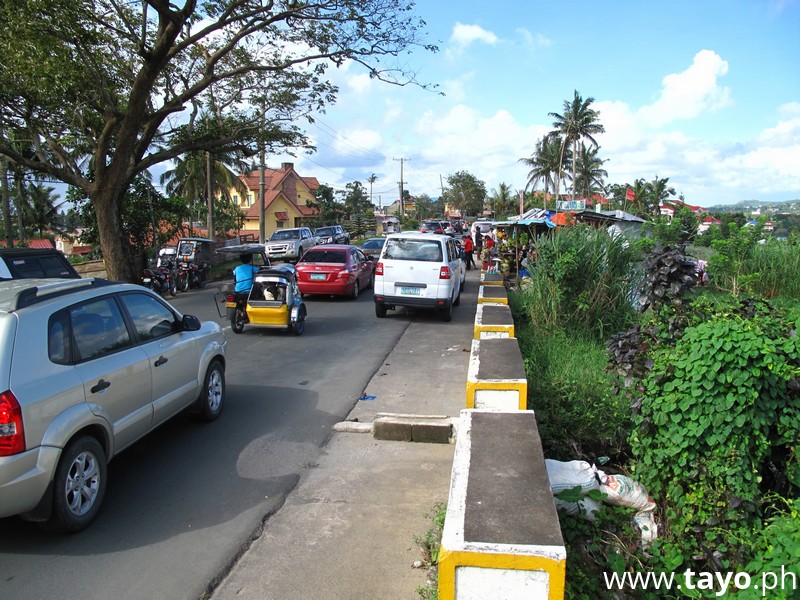 Many fruit shops here.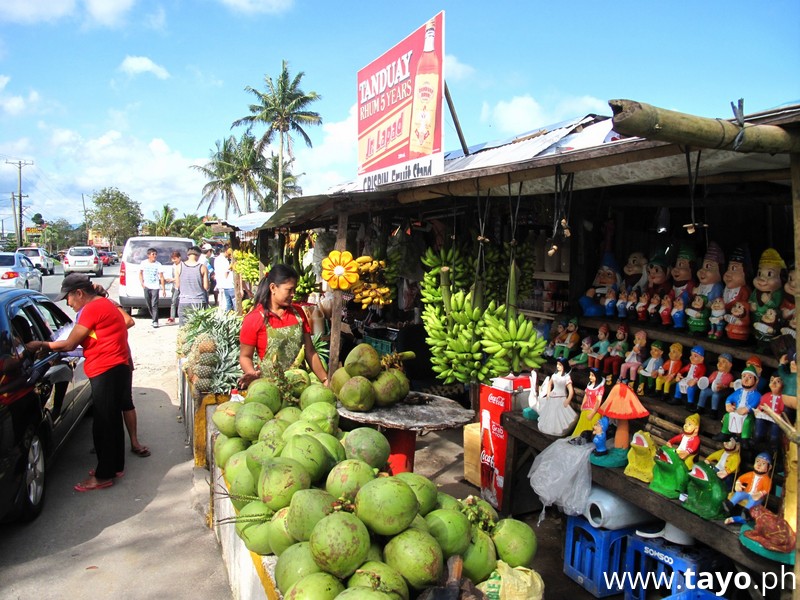 The prices are negociatable.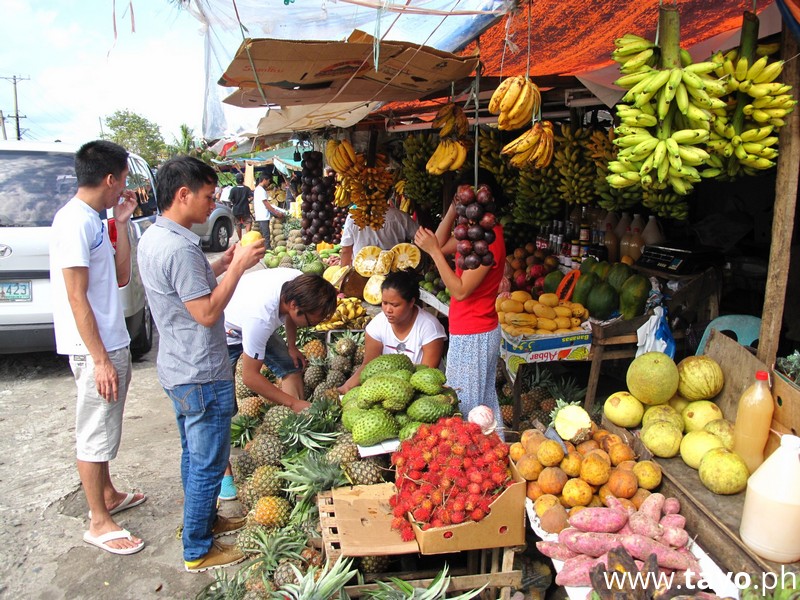 It's full of local fruits: buko (coconut), banana, pineapple, papaya, durian, Chico (naseberry), Guyabano (soursop), Caimito (star apple), Lanzones , Mangosteen, Rambutan, mango, Sampaloc (tamarind), Suha (pomelo), Atis (custard apple), Santol... etc...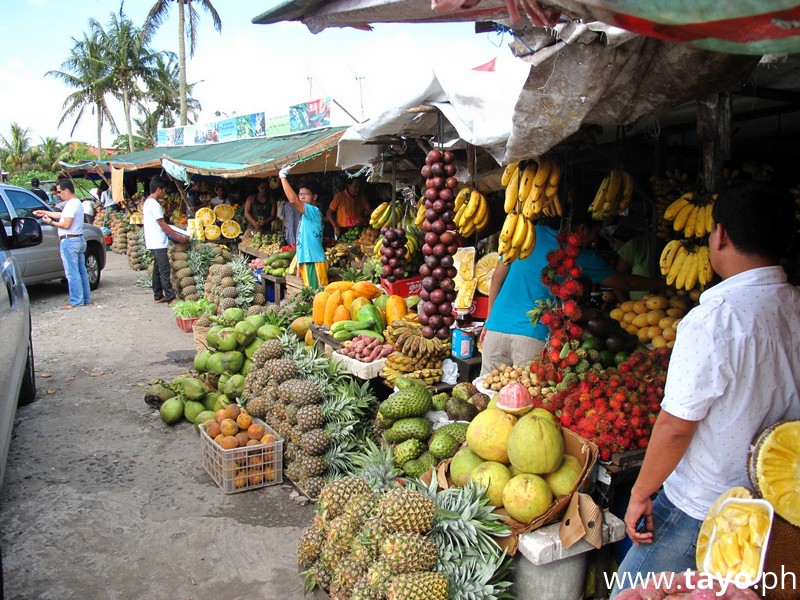 Tourists' cars keep coming from the hills...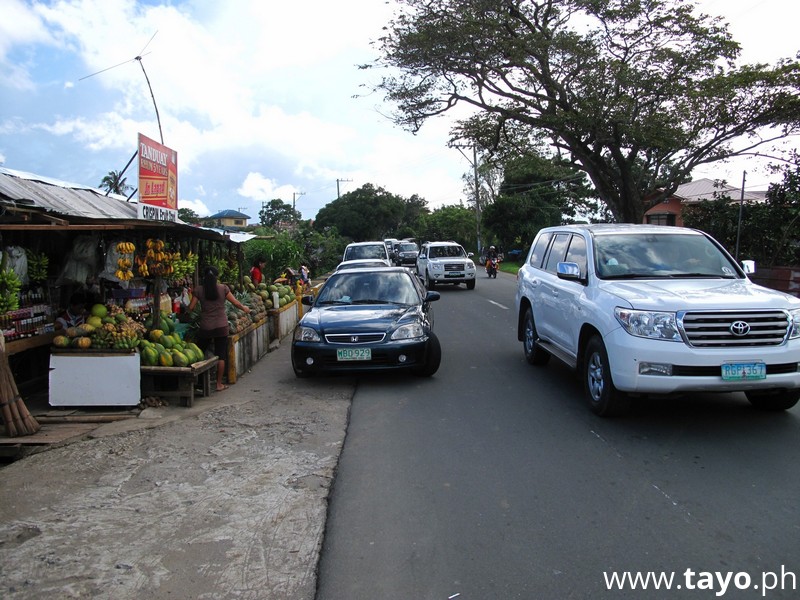 A vendor watches her shop.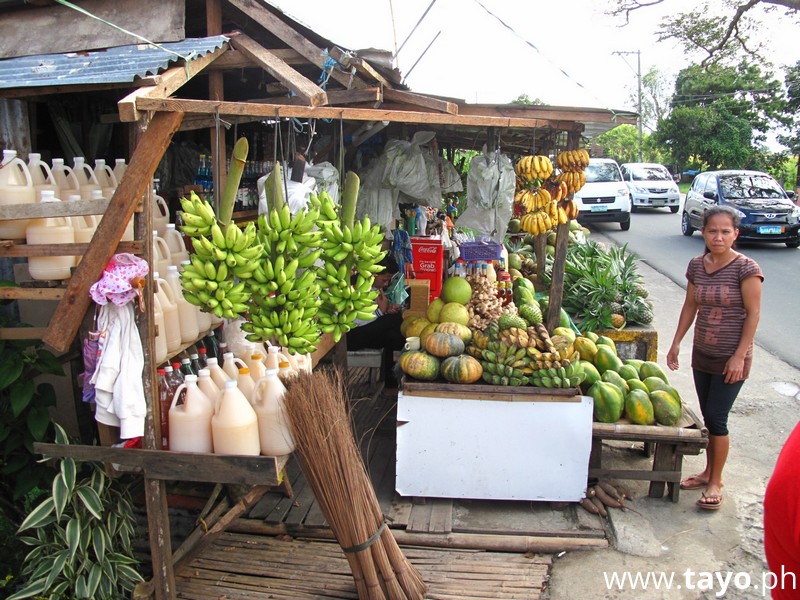 Pineapple is most popular and nutritious...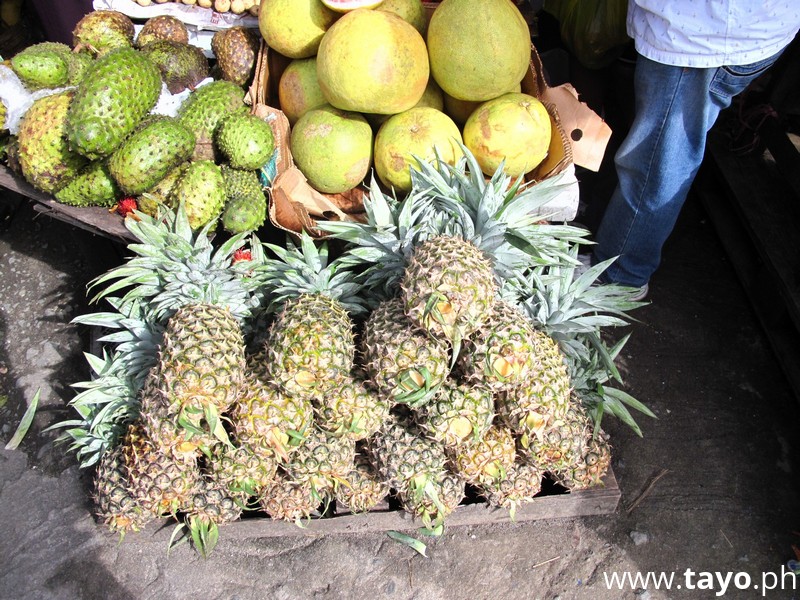 Full of fruits in the shop.
And free test.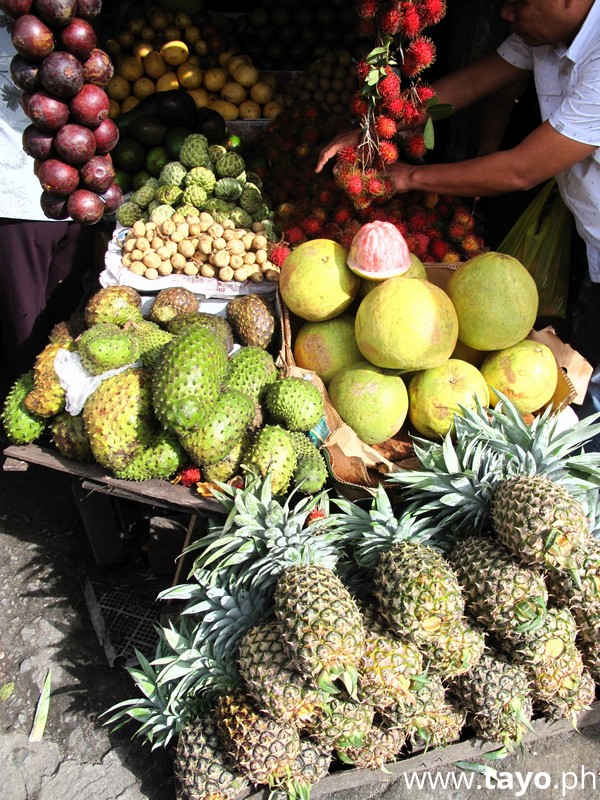 A vendor is selling her coconuts.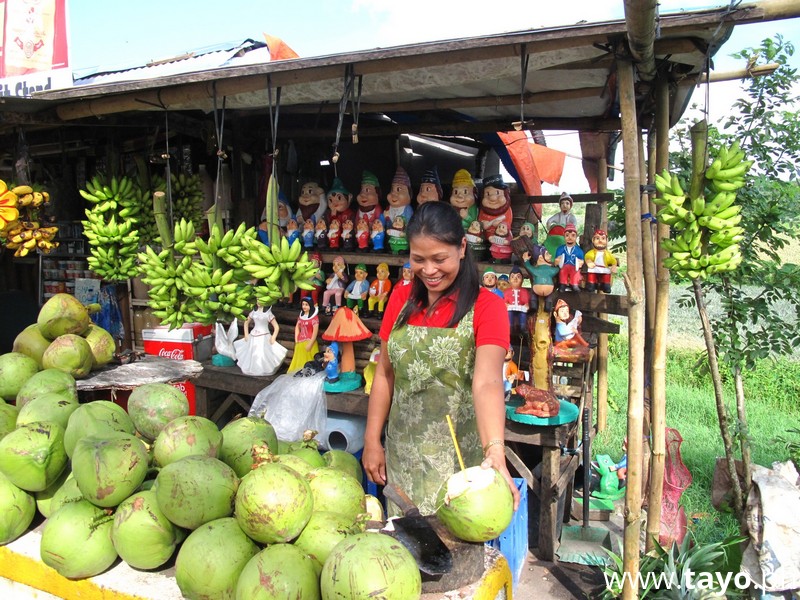 Banana is sold by bunch. And you know what, one bunch of banana (senorita) costs PHP150 to PHP200 depends on the season.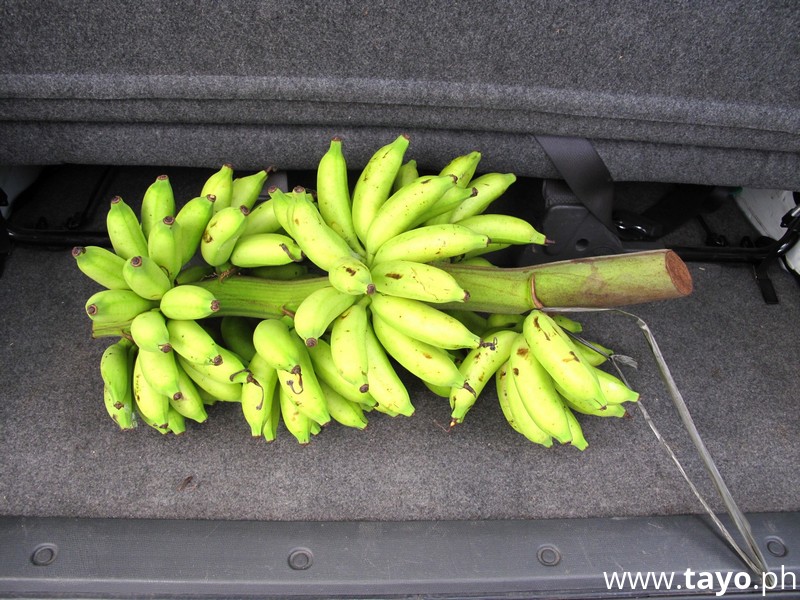 A vendor shows up a bunch of Mangosteen.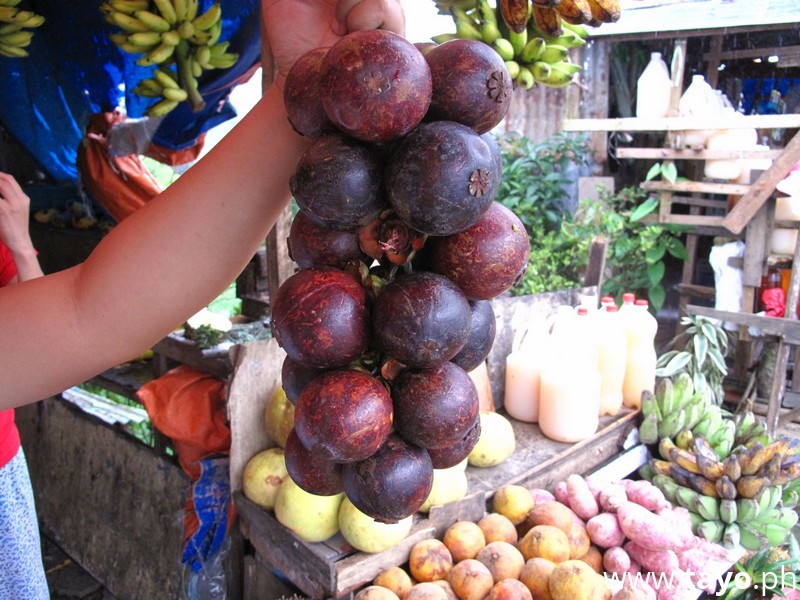 Fruit stands side by side.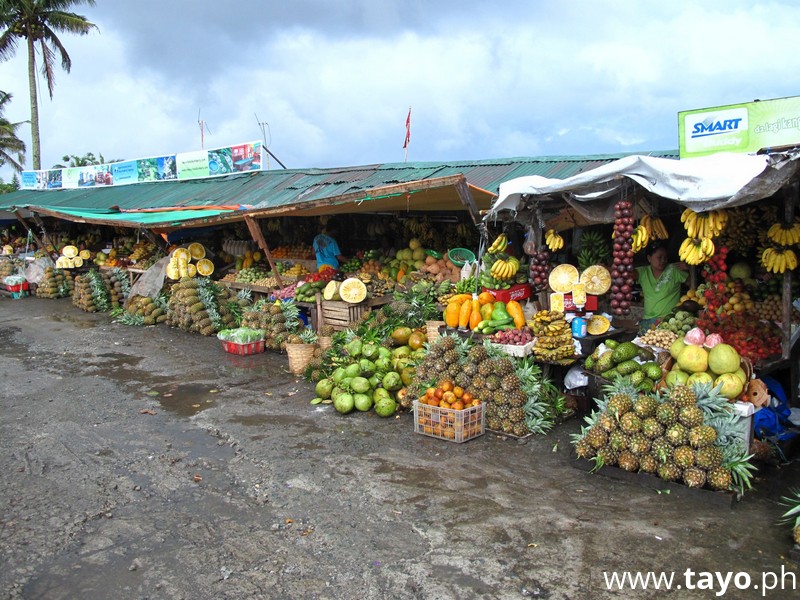 You can difficultly see the seller because it's full of fruits in the shop.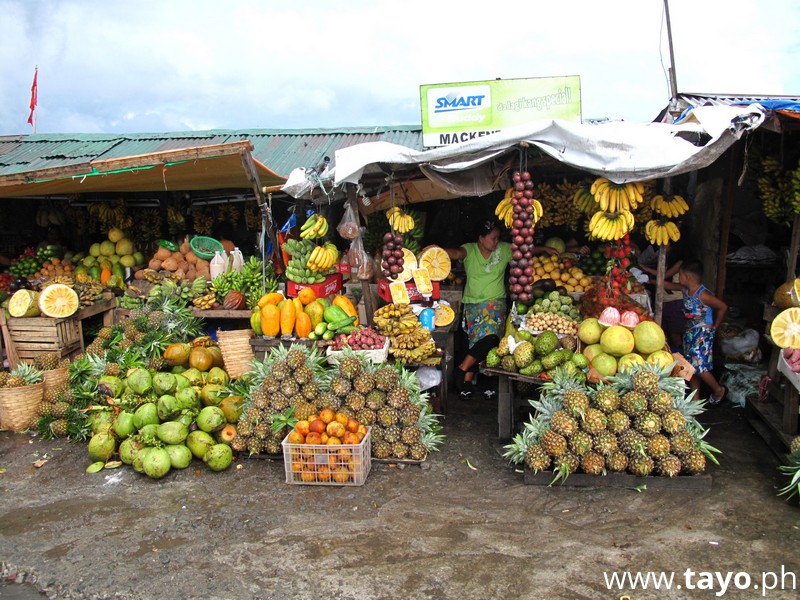 Those fruit stands are situated at Santa Rosa - Tagaytay Road in Tagaytay City.