For those who are looking for freelancer jobs here are the top 10 freelancer websites which are useful tools for Filipinos to visit, register, post profile and search opportunities of online jobs such as web design, graphic design, digital marketing, social media management (SMM), search engine optimization (SEO), content writing, blogging, translation, and virtual assistant (VA) etc. Locally and globally.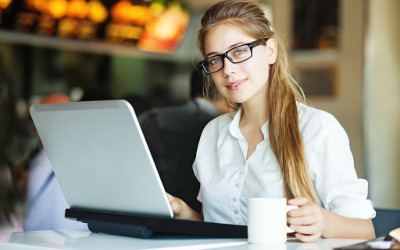 Small Jobs
The purpose of Smalljobs.ph is to create and promote a dynamic marketplace that will bring together
Filipino online freelancers and people abroad who need help to get tasks and small projects done.
JOBVINE
Hubstaff Talent
https://talent.hubstaff.com/


Online Jobs
https://onlinejobs.ph/


Guru
https://www.guru.com/


Fiverr
https://www.fiverr.com/


Workana
https://www.workana.com/


Upwork
https://www.upwork.com/


Truelancer
https://www.truelancer.com/


People Per Hour
https://www.peopleperhour.com/


Sribu Lancer
https://www.sribulancer.com/


Toptal
https://www.toptal.com/


Freelancermap
https://www.freelancermap.com/


Right Freelancer
https://www.rightfreelancer.com/



Freelancer Philippines
AirTasker (UK, has Ireland and Australia sites as well. You might be interested too)
Toogit
NOTE: Feedback us if you found any other freelance websites which are not listed here but good for people, we will update the  list soon once receive your information.


Skill categories coverage as below:

Development
    Javascript
    CSS
    Web Development
    HTML
    PHP

Marketing & Sales
    Social Media Marketing
    Email Marketing
    Facebook Advertising
    Market Research
    SEO (Search Engine Optimization)

Design & Multimedia
    Photoshop
    Graphic Design
    Web Design
    Logo Design
    Illustrator

Writing & Content
    Editing & Proofreading
    Writing
    Copywriting
    WordPress Content
    Creative Writing

Database & IT
    MySQL
    Website Management
    WordPress Administration
    Google Drive
    Database Administration

Admin
    Customer Service
    Microsoft Office
    Virtual Assistant
    Email Handling and Management
    Research

Business Consulting
    Project Management
    CRM (Customer Relationship Management)
    Accounting
    Business Analysis
    Business Operations

and more categories:
PHP
Website Design
Graphic Design
Mobile Apps
Android Apps
iPhone Apps
Photoshop
Logo Design
Article Writing
Data Entry
Internet Marketing
SEO
3D Modelling
Copywriting
Ghostwriting
Linux
Amazon Web Services
Banner Design
Software Development
Accounting
Finance
Legal
Manufacturing
Logistics