Warren Buffett, the stock market legend,
He started investing in stocks from the age of 11,
The average annual rate of return he made is nearly 20% !
In other words,
If you invested 10,000 dollars in Buffett in 1970,
By today in 2016, after 45 years, it will become 36.57 million!
What should I do if I want to learn Buffett's ways of investment ?
After reading these 10 books, you will understand how Buffett did it !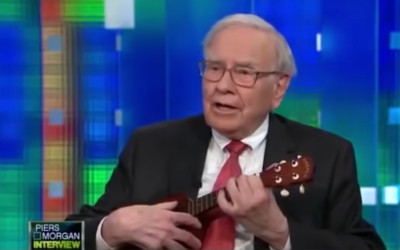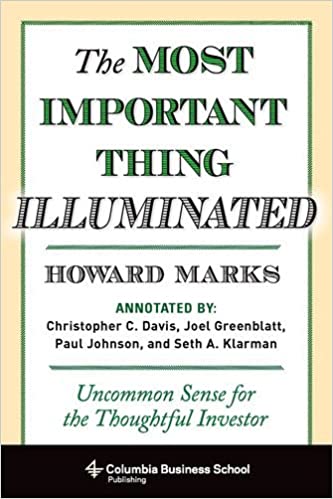 A big part in this book is written for value investors,
The author Howard Marks is also the co-founder of Oaktree Capital Management.
The memo he wrote, Buffett shall read every day!
How does this book think about the price and value of investment,
And the attitude to respond to risks is written very well.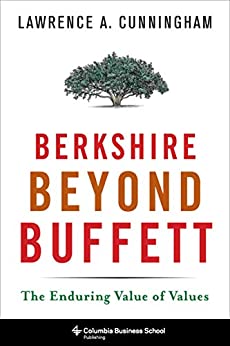 Buffett was born in 1930,
Today he is 86 years old, and he likes to drink cola and eat steak,
And Buffett's partner, Charlie Munger, is 92 years older!
Many people are worried that if they pass away,
Their holding company-Berkshire,
Can it maintain the excellent performance of the past half century? In fact, Buffett's investment methods are widely known, but why is there no second Buffett?
This book answers this question,
Because of the method he used,
In addition to sustainable operation, it is also a competitive advantage that cannot be replicated!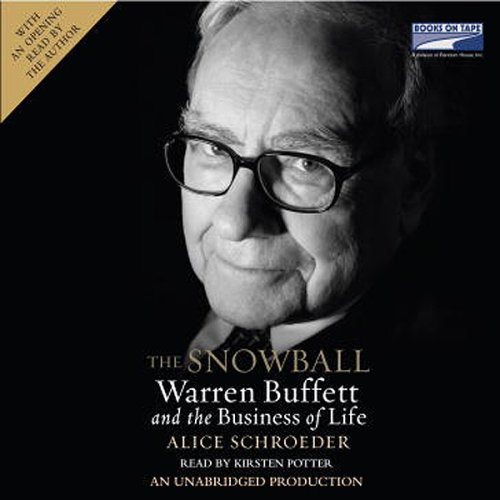 This book is the only biography of Buffett.
By a reporter Buffett trusts very much,
Actually interviewing Buffett and the people around him,
From childhood, sending newspapers, operating pinball, to buying the first stock...
He was not a good kid since he was a child,
Life is not as smooth as everyone thinks he has been going through.
This book is very complete (and very thick!),
For those who want to know Buffett, it is definitely a must-read book!

Life is like a snowball.
The important thing is finding wet snow and a really long hill.
-- Warren Buffett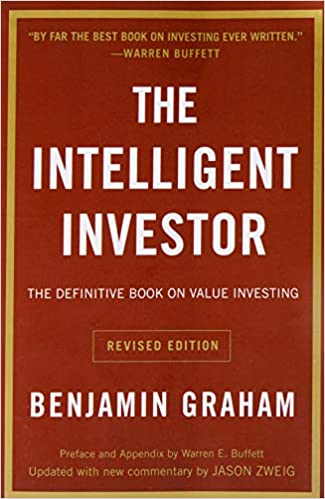 In the stock market, there are not many classic books that can exist in the market for more than 50 years.
This is one of them, the work of Graham, the ancestor of value stocks,
It is also the investment method used by Buffett in his early years.
Buffett tried his best to get into Columbia University where Graham is located.
Later he also joined Graham's investment company.
Graham's value investment law deeply influenced Buffett's investment in the future.

Think of stocks as companies and use market fluctuations as your advantage to find a margin of safety.
This is what Graham taught us. Even a hundred years later, this will be the foundation of investment.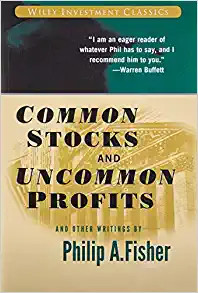 This book is one of the earliest classic books on growth stocks,
Although Buffett mainly focused on value investment in his early years,
But later, there was gradually a component of growth investment.
He once said that 15% of his investment methods came from Fisher.
That is the author of this book.
This book teaches you investment methods,
It is suitable for fund managers and people who operate large amounts of funds.
But ordinary investors can also learn the correct way of thinking about investment!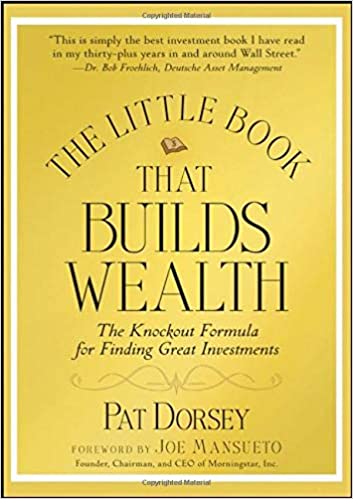 Buffett never buys technology stocks,
Because the technology industry is changing very rapidly, it is difficult to maintain a long-term "competitive advantage"!
In this way, it is difficult to predict the profitability of the company when buying.
In Buffett's words, this is called: don't understand.
Conversely, if a company can maintain its advantages for a long time,
Its profits are not easily eroded by competitors, and financial report analysis is relatively simple. This book is one of the few to analyze stocks from the perspective of competitive advantage,
If a company has these unique "competitive advantages" in the book,
The predictability will be very high!
A great book.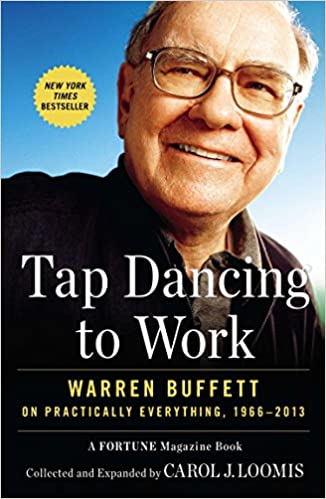 There are so many books about Buffett,
What exactly are his handwritten works?
In addition to "The Essays of Warren Buffett",
The other is this book! Did you know that Buffett is actually better at managing than stock picking?
Do you know why Buffett was unscathed under the financial crisis? Why doesn't Buffett invest in gold and how does he view derivative commodities?
In this book, you can find Buffett's first-hand views.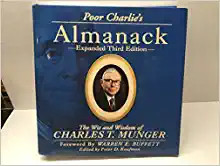 The author of this book is Buffett's partner-Charlie Munger,
Munger was originally a lawyer who graduated from law school.
But after meeting Buffett, it hit it off and embarked on the road of investment management.
This book is not about investment methods,
It's about the conflict between investment rationality and human nature,
It might be a bit difficult for a beginer.
You need to have practical experience in earning and loss of investment to understand,
But it's a very wise book! People who want to challenge themselves can read and read, and they will grow a lot!









Buffett doesn't have a book written by himself.
But he writes a letter to shareholders every year, explaining his investment profile and ideas,
This book is a classic categorized into the past decades.
Want to understand Buffett's most original investment ideas,
This book must not be missed! This book was out of print before, and a new edition has finally been released recently.
However, after a while, it might be out of print after a while, so collect it if necessary!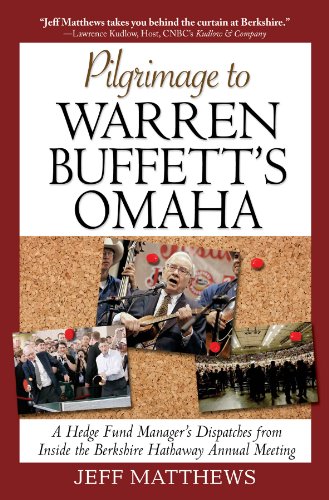 Tens of thousands of people flock to the small town of Omaha at the Berkshire shareholders' meeting every year.
These people are all loyal followers and shareholders of Buffett. In order to make a pilgrimage to Buffett,
Buffett has not forgotten to take the opportunity to do business, and many of his vendors will gather together for sales after this time.
The entire shareholder meeting is like a carnival. This book is based on the author's first-hand actual experience.
Help you better understand the process and inside information of Berkshire's shareholders meeting.
To participate in the Buffett shareholder meeting, you must first have at least 1 share of Berkshire's stock.
A shares (code BRK.A) 1 share about price of 210,000 US dollars,
B shares (code BRK.B) 1 share is cheaper, about price of 140 US dollars.



***
Disclaimer:
Investment and financial management involves risks as well as profits and losses. Readers should do a good risk management. This site only provides relevant information and is not reliable for readers' investment behavior. You should bear your own responsibility for profit or loss.