Fintech is now a hot topic on the internet. For those who are interested in online loan, you may take a look of this introductionary article on What is Robocash and how does it work.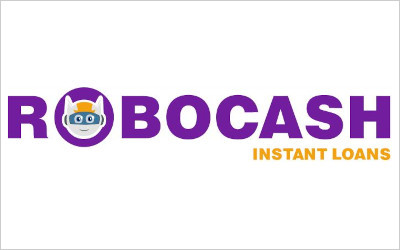 What is RoboCash?

Robocash is a registered financial organization that is licensed by the Securities and Exchange Commission in the Philippines. The Securities and Exchange Commission must have registered any financial company that intends to operate legitimately in the Philippines and Robocash is one of such. Robocash Finance Corp is in the list of the designated organizations on SEC's website, which means that it has fulfilled all regulatory requirements under the Philippines and can operate fully.
Robocash Finance Corporation forms part of Robocash Group which offers financial services across eight countries in Asia and Europe. Headed by the entrepreneur, Sergey Sedov, the group started in Russia in 2013 and has since been actively delivering well in Marketplace funding and consumer lending. It effectively provides short-term loans online and has always deployed sophisticated technology and in-house services to assist in delivering better services. Since the Group came to being in 2013, over 8 million loans have been issued to different people from all over.



The history of  RoboCash

The first lending company in the group was originated in Russia in 2013. Zaymer.ru was formed, and it provided short term loans for consumers online. In 2014, Zaymer.ru, which is now an authorized MFC in Russia, started growing dynamically after it has issued its first loan. It continued to expand till the international market in Kazakhstan when there was the first automated lending service internationally, Zaimer.kz. Through the vast sales outlets created, the company kept attracting clients both online and offline.

By 2016, the group has penetrated the Spanish market with a fully automated service, Préstamer.es. The service entirely operated online, providing loans that are short-term to customers.
Robocash came up in 2017 when the group launched a fully automated platform aligning with a "peer-to-portfolio" model. This platform afforded the chance to invest in the Robocash group while also giving the guarantee of a 100% buyback. In October 2017, the group started spreading to South East Asia when it sprung out a service in the Philippines.

The Group continued clambering in South East Asia by starting RelianceRoboPDS.co.id, an online lending services in Indonesia in February 2018, and in July, launched Robocash.vn, which operated in Vietnam.
In June 2018, the Group launched another service in Kazakhstan; and RoboCredit.ru in Russia in October. These services provided loans online, which was usually issued to a bank card. There were further services in Kazakhstan, while an offline lending service began through a setup of about 102 sales outlets.

2019 witnessed a spreading out to India through Robocash, an automated online service providing private short-term loans for about 30 days.



How does RoboCash work in Philippines?

Robocash deals in issuing online loans with low interest rates for citizens of the Philippines, and has within its incorporation, provided over 300,000 short-term loans for citizens, having more than 95% approvals of applications made. The process is online, and all you need is a computer/ smartphone connected to the internet. What you do is head to the website (robocash.ph) and create an account. Then you will be directed to a section that enables you to identify yourself by uploading a valid means of identification and a telephone number for contacting you. After this, you may proceed to choose your desired sum to borrow. On the mobile app, the process is also similar. After downloading the App on the Play Market, you log in, and you follow the process of uploading a valid means of identification and choosing the sum that you desire to borrow.



Terms of RoboCash loans

Robocash loans are available for citizens of the Philippines. However, there are limits for everyone. New customers can receive up to 10,000 pesos for 7 days. Now there is a campaign, under the terms of which no interest is charged on the first loan. Repeated clients can get a low interest loan for up to 30 days and up to 25,000 pesos. Getting loans may also be dependent on an individual's performance. For instance, an individual has easy access to other loans if he does not default or make late payments on previous loans. Moreover, when you repay your previous loan on time, you are qualified to increase the limit on your next loan.
A deadline might be extended if you are able to pay off the interest for the remaining days of your loan using either credit or debit card. It is also possible to use a bank transfer.



How can you repay your debt?

Go to the website (RoboCash.ph), get the payment section, click on the bank card and enter your details and the amount you are paying and then pay. Again, the process is similar to that of a mobile App. If you are repaying the amount using a bank offline, you pay at the bank and ensure that you send the proof of payment to Robocash. Kindly note that this payment method may take a longer time – about five days – to reflect.



Why people choose RoboCash?

Robocash Finance Corporation is an organization that seeks to provide loans for the citizens of the Philippines. Having financial constraints and needing an urgent inflow? Robocash is available for such purpose. Since its existence, Robocash has issued over 300,000 short-term loans for citizens of the Philippines. The organization also seeks to make obtaining loans easy to the citizens, providing a convenient structure of repayment for the borrower. There is also a high probability of application for loan being approved as figures suggest that over 95% of loan requests are granted. All operations are conducted online, and all you need is an internet connection and a smartphone/computer. You may have funds required with you within a short while, making use of machine learning, artificial intelligence, and other automated technology to meet customers' satisfaction.



Conclusion


What makes Robocash unique is that loans are disbursed the moment it is approved. You'll get the money immediately if you need it urgently. The company will give you a loan for any purpose, the main thing is that you return it on time, according to the contract.


* This article is sponsored by:

ROBOCASH FINANCE CORP.
SEC Registration No. CS201730459.
Certificate of Authority No. 1150

Address: Level 7 Cyberpark Tower 1, 60 General Aguinaldo Ave., Cubao, Quezon City, Philippines

(02) 8876-84-84 , For contact time, 7AM-9PM
Robocash Philippines ( https://robocash.ph/ )
https://www.facebook.com/roboph