The reasons why those millionaires are successful because they have different daily habits from other ordinary people.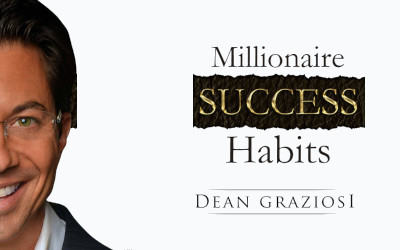 1. DO BUDGETTING
They do monthly or weekly or even annually budgetting for their plans any time.
2. THEY ARE PROACTIVE
Millionaires are proactive because quick fish eat slow fish.
3. KEEP READING MORE
Millionaires read a lot of books or magazines or watching videos like TED channel
4. BE CURIOUS
They are curious to many things to learn and do research for those topics they are interested.
5. WAKE UP EARLY
Because early birds have worms to eat. And they could plan for the day when early morning.
6. FIND A MENTOR
They have mentor so that they could skip failure processes
7. HAVING GOALS
Goals are the basic mindset millionaires have to keep them moving
It's also motivation and discipline, and keep smart.
8. DAILY CHECKLIST
Do check list before they go could save a lot of time to get things done.
Millionaires make use of organizer notebook or checklist to do planning so that they could forecast tasks and review progress after that.
9. HAVE MULTIPLE INCOME STREAMS
Multiple income streams like for example stock share dividends, ETF, regular income of passive income business, etc.
10. FOCUS, DON'T DIVERSIFY
The reasons they are successful because they always FOCUS to put all efforts on one thing and not diversified.
11. AVOID TIME WASTERS
Time is money so they cherish time as the most important thing to spend on only important things.
12. INVEST ON HIGHEST EARNING ACTIVITIES
Focus on top 10s most important things to do based on the checklist.