Hundred Ialands National Park is located at Alaminos, Pangasinan in northern Philippines. The islands totaling 124 islands at low tide are scattered in Lingayen Gulf covering an area of 16.76 square kilometers.
It's the jewelry attractions and marine reserve that is a must to visit for tourists to the Pangasinan province.
Motorcyclists from local festivals line up along the road to Alaminos.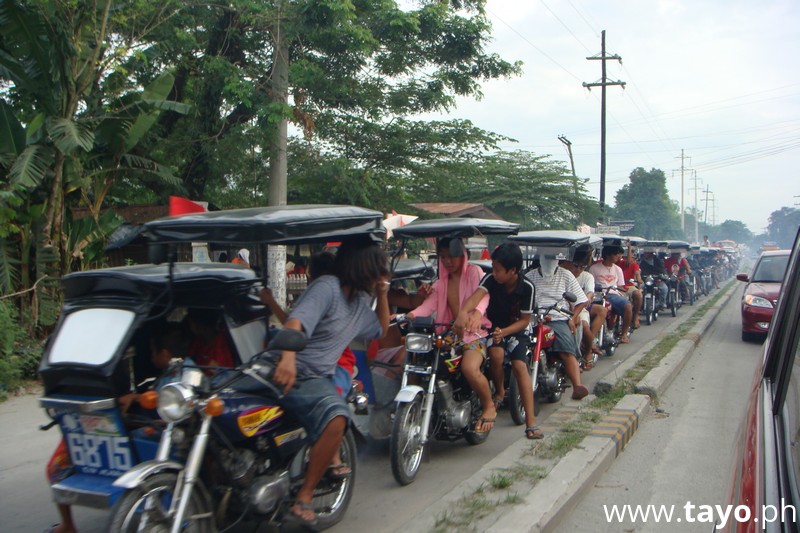 Arrived boat rental harbour of Hundred Islands.
Near the VISLAS Visita De Las Islas hotel.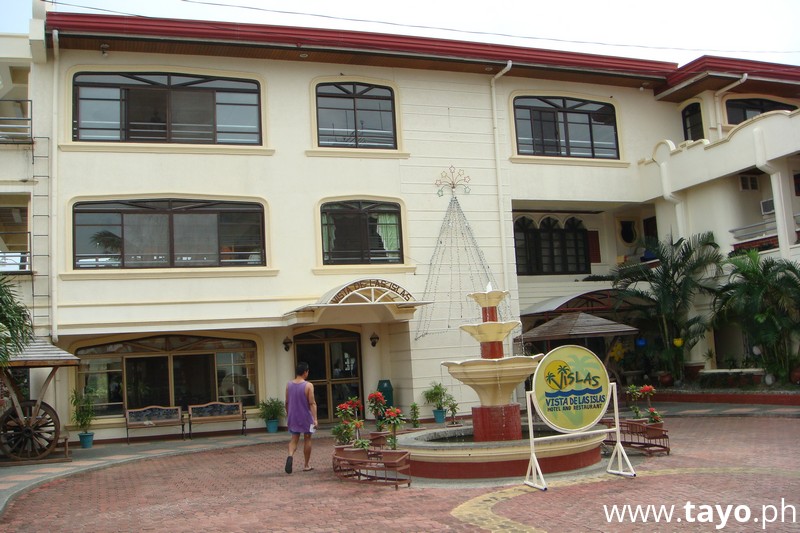 Rent a boat from a local boat driver.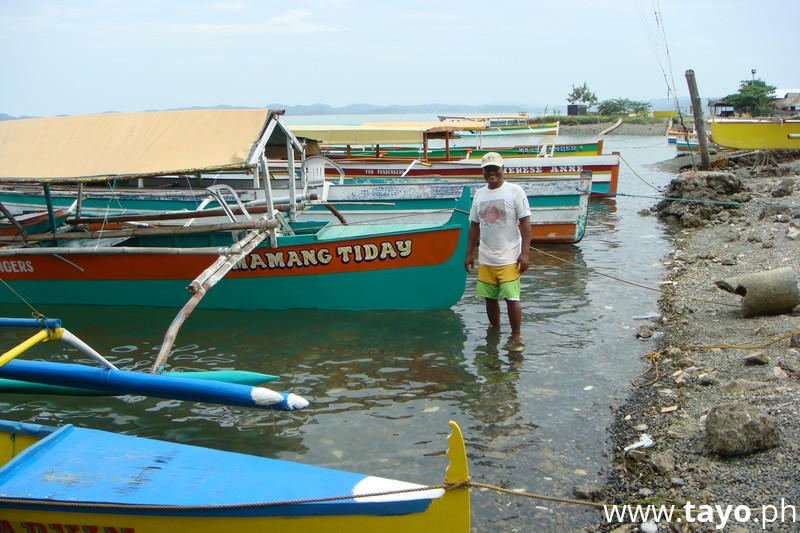 Let's go sightseeing to the Hundred Island, most of islands here just like floating above the sea as magnets.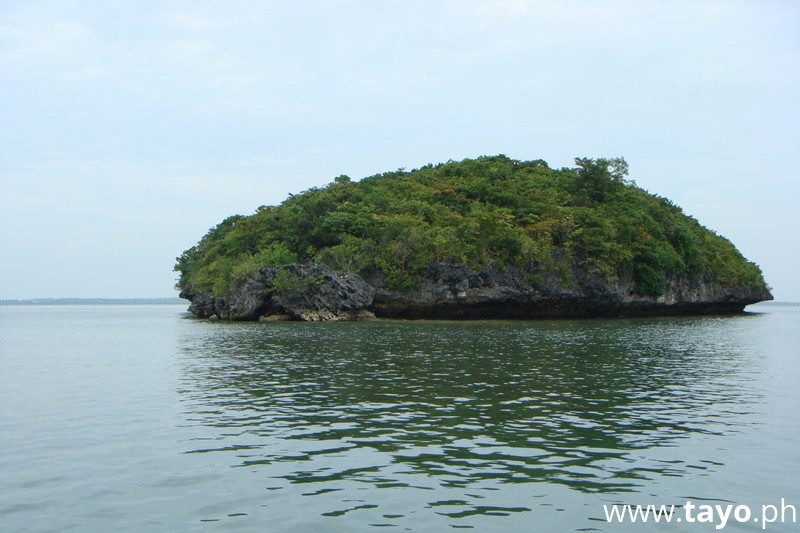 A good view from the top of one island.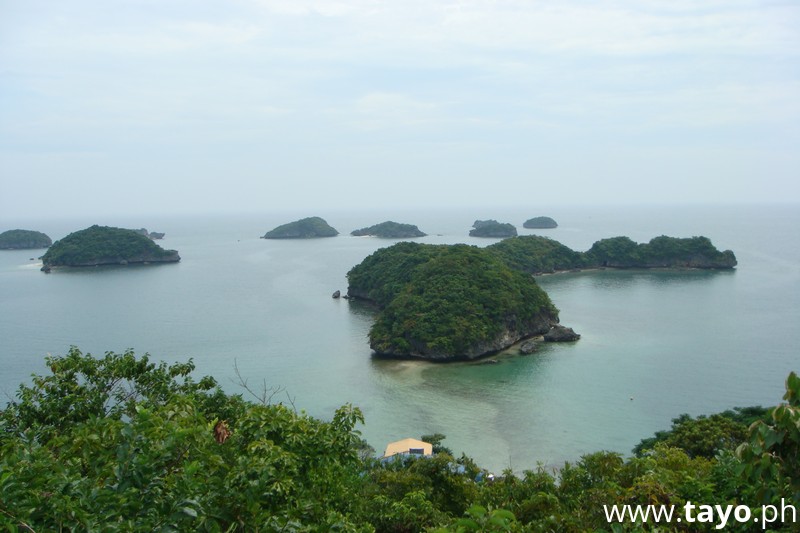 There are more islands out of the view...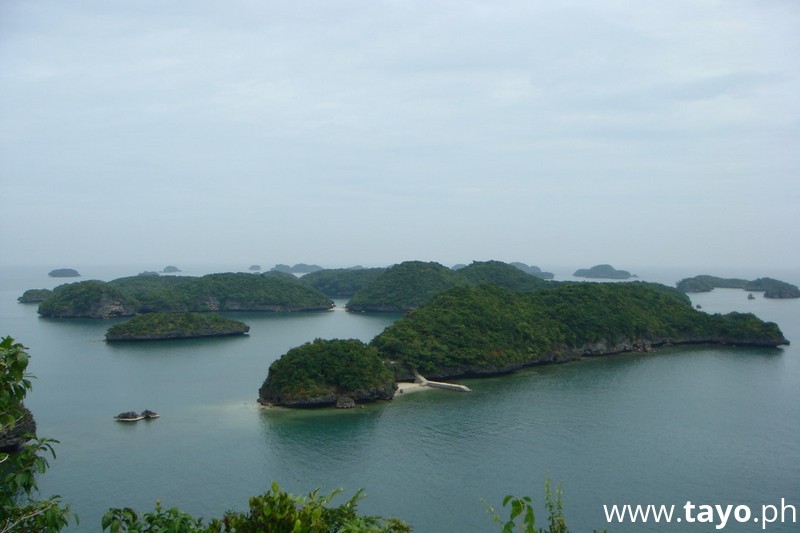 Boating on the sea...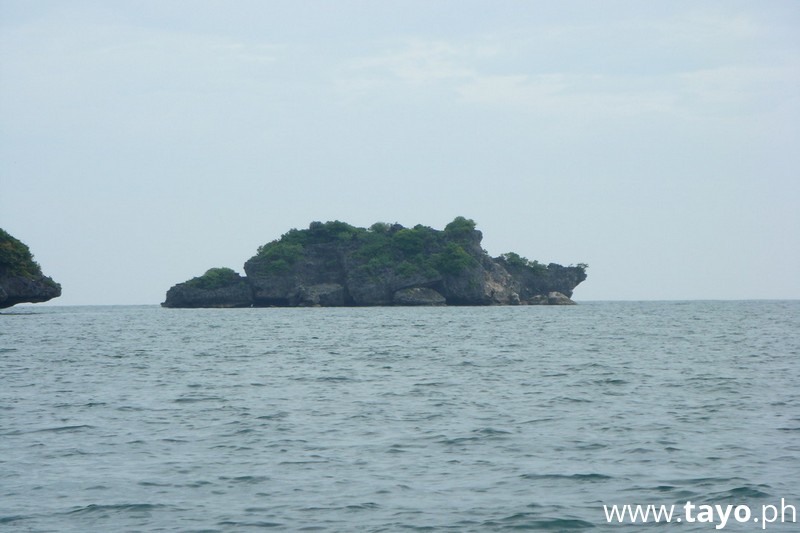 A boat stopped at the giant clam spot.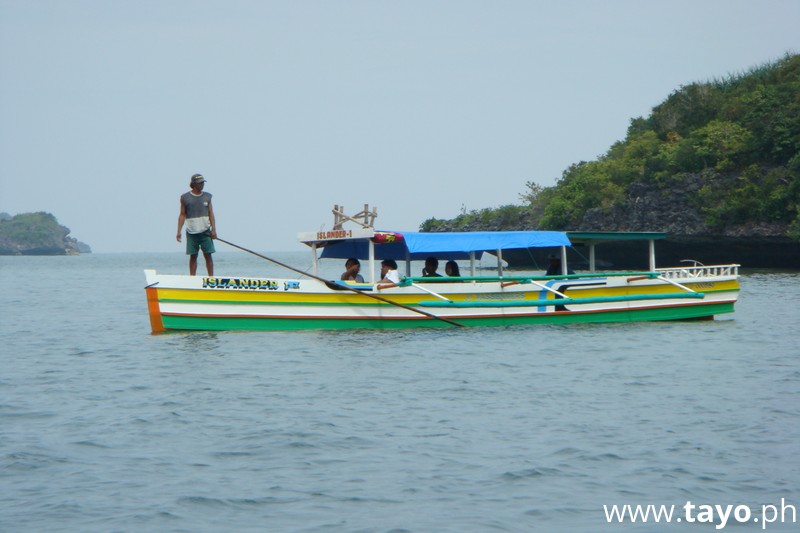 Live giant clam every where here in this water... That is a marine reserved area for wild life especially for giant clams in the Hundred Island National Park.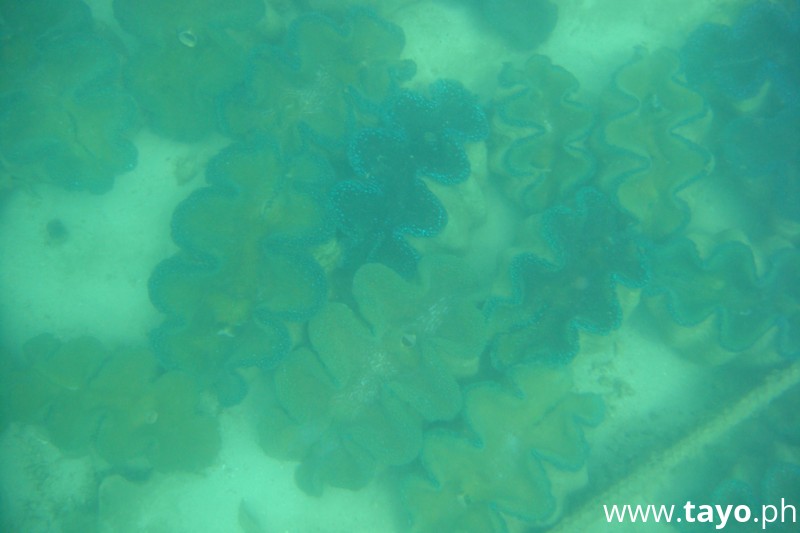 Giant clams live together here for long time to grow.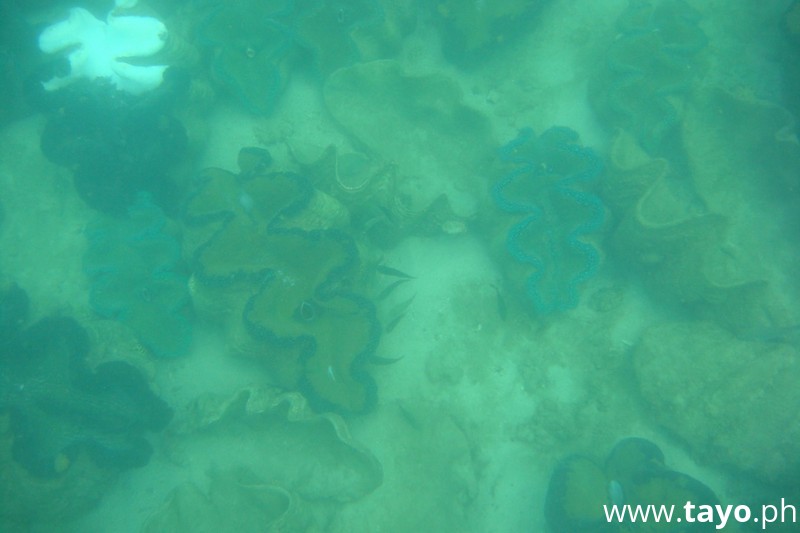 Boats parked at one of the islands.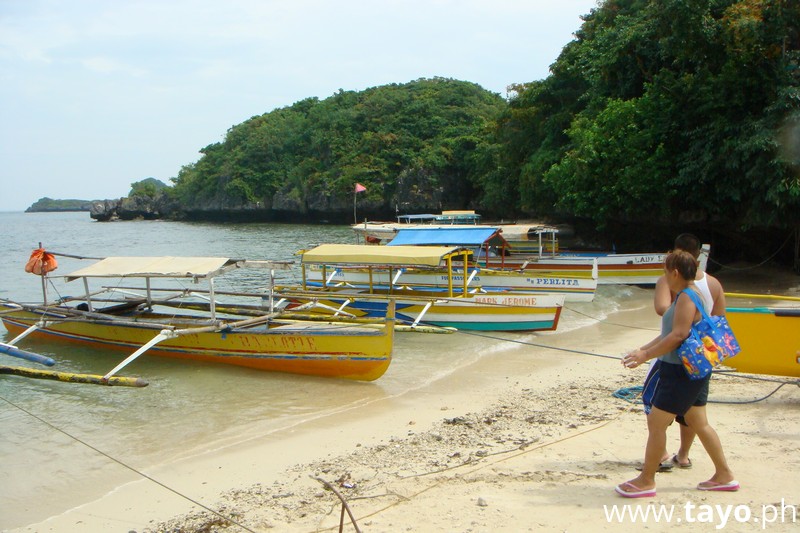 Stop by at the Cuenco Island to the the cave.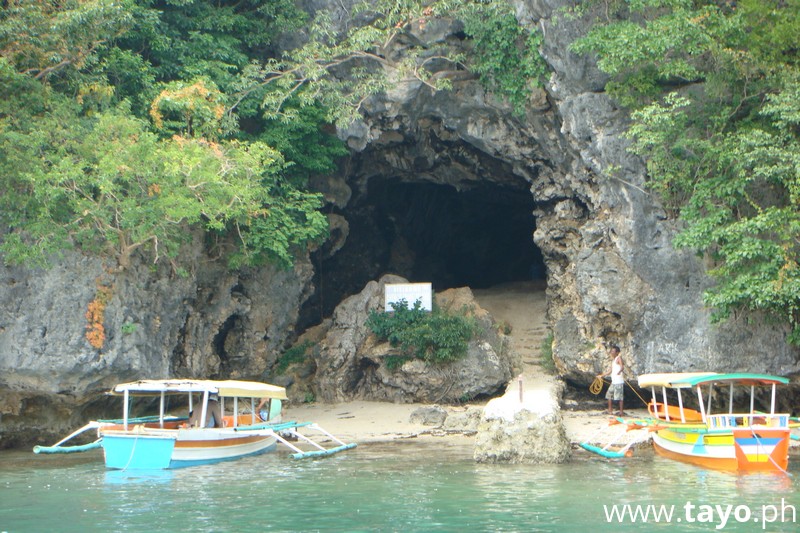 A view from inside the cave of Cuenco Island.
Okay now we are on the way back to Dagupan City, a house lays surrounded by coconuts trees.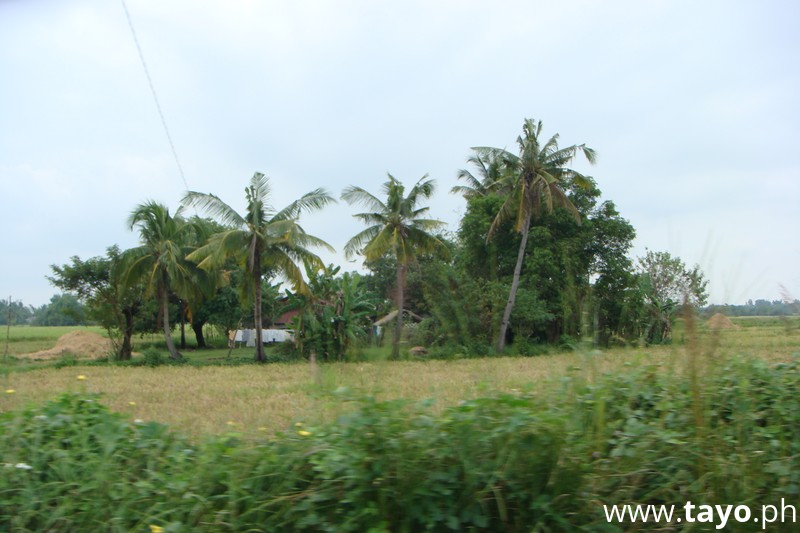 A bus terminal in Dagupan City.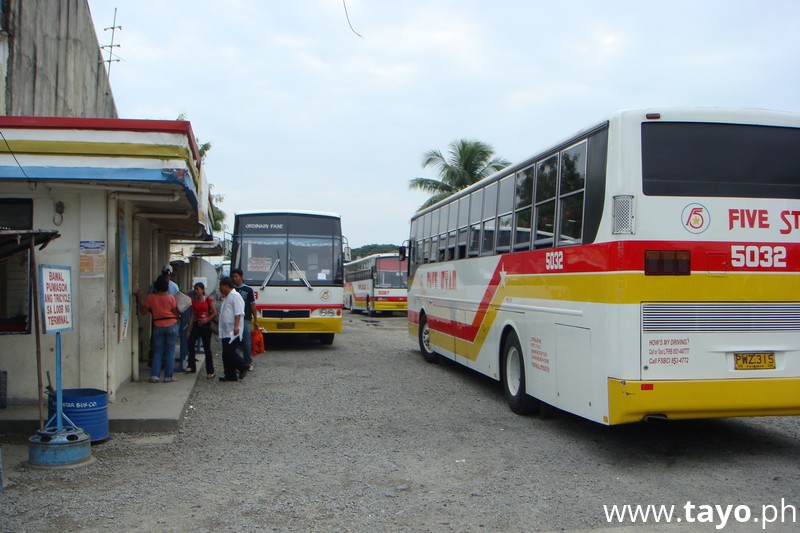 A church in Dagupan City.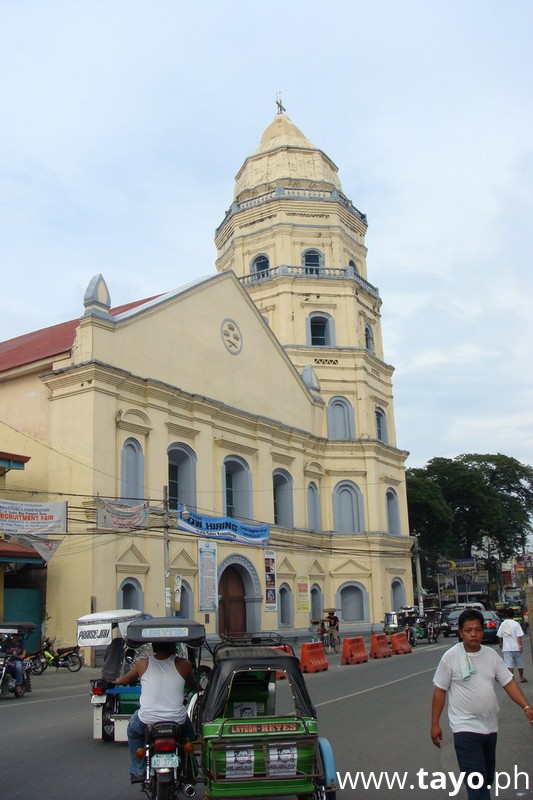 Magic Link market in Dagupan City.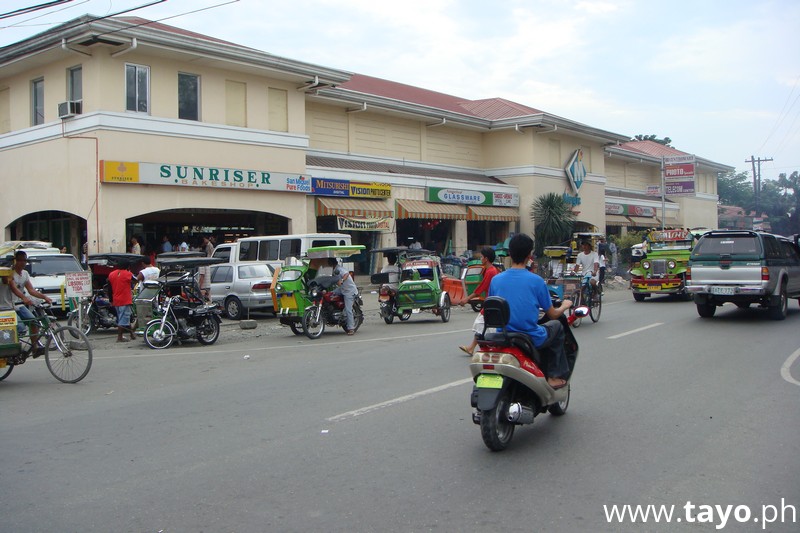 Sea farm area along the road to Dagupan City.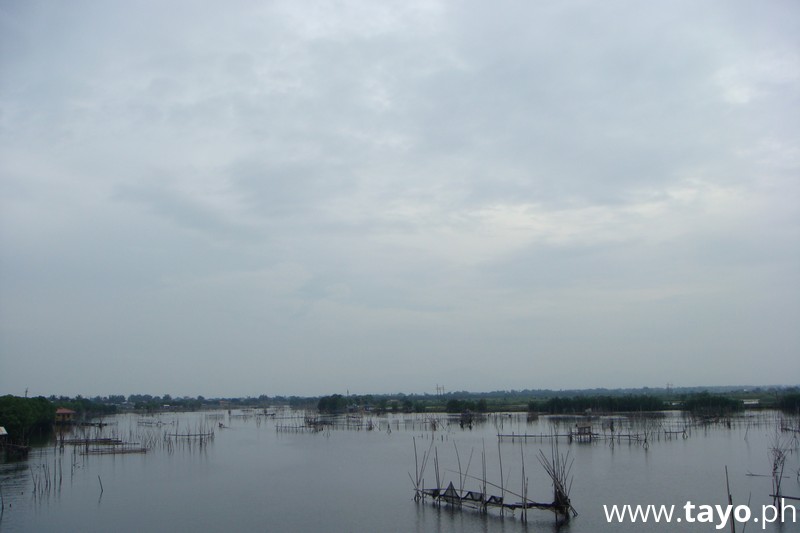 The historical San Pedro y San Pablo church built with red bricks is located at Calasiao Dagupan Pangasinan caught our eyes on the way to Dagupan City.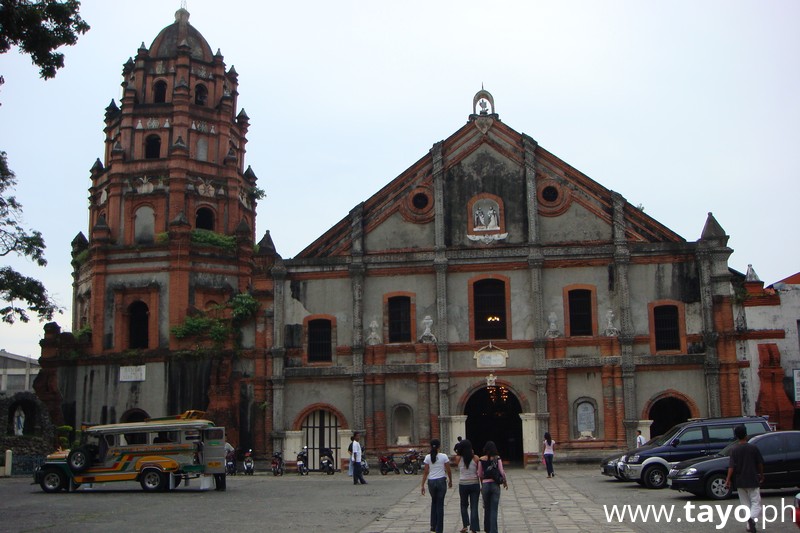 * Hundred Islands National Park is a distance of 60 km (about 1 hour and 30 minutes) from down town city Dagupan (Dagupan City Museum).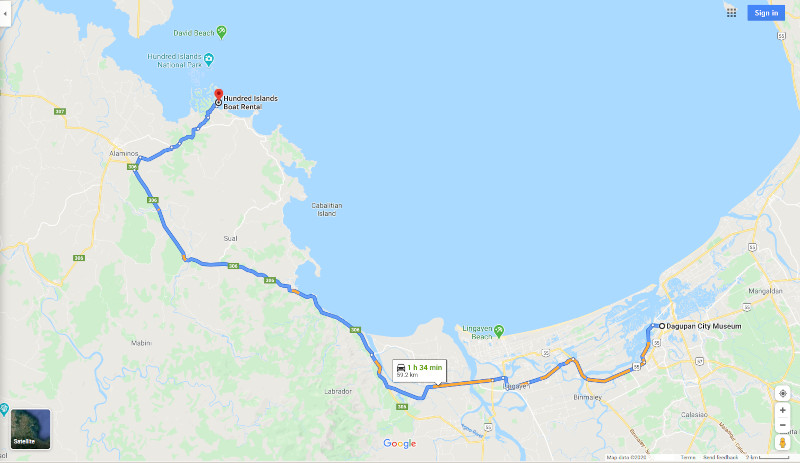 Hundred Island is located at Alaminos, Pangasinan at northern Luzon island. A 252 km distance from Metro Manila. (or 4 hours and 30 minutes transportation).