Calamba City is the largest city in Laguna province in terms of population. It features with natural scene like for example Mt. Makiling and hot spring tourism spots. And it attracts many tourists  to visit this southern city evreyday.
There are many things you can do when visiting Calamba City like for example: 
1. Philippine University Los Banos Campus
Los Banos Campus is big and beautiful, there laid a grass plaza near the entrance of the university. This plaza attracts many tourists to stay and taking pictures..
It features with many departments like tropical foresting, agriculture, etc... It's an enjoyable thing to study in this campus as a student.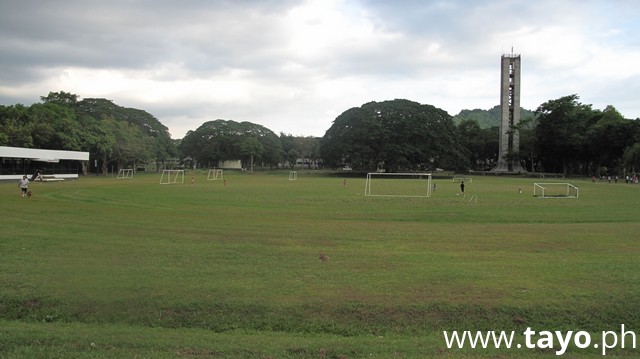 2. Original Buko Pie
Yummy! Yummy! Buko Pie is a cake made by fresh natural buko sliccs and flavour. It's very delicious.
This is possible the best pasalubong you can purchase in Los Banos nearby Calamba City. But note that there are so many imitation brands of Buko Pie surround the Original Buko Pie store (the best one as the picture shown.)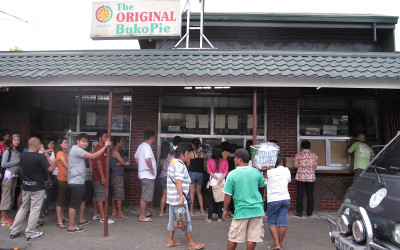 3. Hot spring
Have a hot spring (onsen) in Calamba City is most popular activities in town. There are many hot spring resorts to choose. Consult to your tour guide or travel agency for reserve a room and enjoy the hot spring durning the night. 
4. Mt. Makiling mountain trekking
Mt. Makiling is a dormant volcano. The entrance (the gate) of mountain trekking is located inside  Philippine University Los Banos Campus near tropical foresting department, you can park your car or motorcylces in front of the entrance.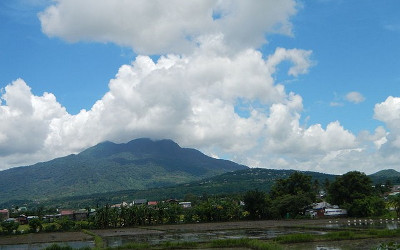 5. SM Shopping Mall Calamba
SM Calamba is the one of the biggest shopping mall in Calamba City. In SM Calamba , you can chosse your way to go for shopping all day here. And you can also see the view of Mt. Makiling from the 2nd floor at the other side of hall way through a big windows wall.
6. Rizal Shrine
The Rizal Shrine in Calamba, also called Museo ni José Rizal Calamba in Filipino, is worth to visit since it exhibits Jose Rizal's history and how Jose Rizal lived before in his home town. Rizal Shrine Calamba is a rebuild of the original two-story, Spanish-Colonial style house in Calamba, Laguna where José Rizal was born on June 19, 1861. Rizal is considered as one of the greatest national heroes of the Philippines. The house is designated as a National Shrine by the National Historical Commission of the Philippines. It is located along Mercado Street and Rizal Street in Calamba's Poblacion 5 and nearby St. John the Baptist Parish Church and the City College of Calamba.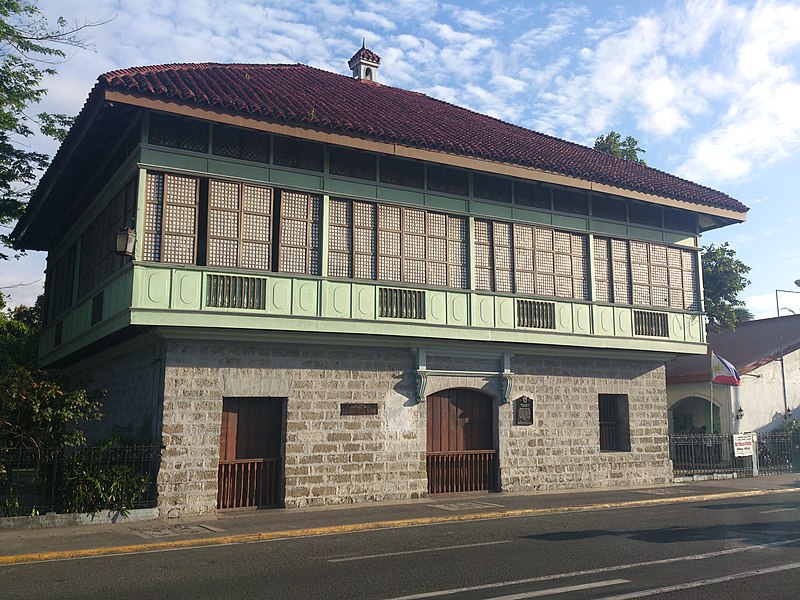 hashtags:
#makiling, #los banos, #laguna, #calamba, #hot spring, #hotspring, #swimming, #get away, #onsen, #attractions, #philippine university, #original buko pie, #rizal shrine